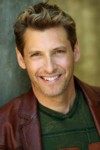 Santa Barbara DJs
Santa Barbara Wedding DJs
Los Angeles Wedding DJs
Getting Married? Need a DJ? Click HERE to Check Pricing & Availability TODAY!
Watch our Wedding Video Below!

Looking for Fun DJ Music that Everyone can Dance to from Classics to Current Top-40 Hits?
Getting Married? Need a DJ?
Here's our Top 10 Wedding Garter Removal and Garter Toss Songs by DJ Scott Topper…enjoy!
We get your party started!
DJ's- MC's-Lighting-Photo Booth Rentals-Dance floor Rentals
Voted #1 Best Santa Barbara DJ Services since 2007
Specializing in Santa Ynez Wine Country Weddings and Central Coast Weddings
Call us today for pricing and availability
Classy, upscale, and lots of fun!
805-965-7978
818-640-6100
The Best DJs in Santa Barbara and Los Angeles
Top DJs in Santa Barbara
Having a Vineyard or Wine Country Farm Barn Wedding?
We rent a classic old yellow patina 1950 F2 Ford farm truck where we actually DJ your Wedding on the back of the truck. Very rustic and makes for amazing country wedding photos! You can also use the truck bed as a gift table to hold your wedding gifts or display your wedding cake:

5.0/5.0
Quality of Service: 5.0 Responsiveness: 5.0 Professionalism: 5.0 Value: 5.0 Flexibility: 5.0
Laurel said…
Scott loves what he does for a living, and that makes him a great person to work with. Scott Topper Productions provided MC/ DJ, up-lighting, and a photo booth for our 5/14/16 wedding in Santa Barbara. Scott is competitively priced, organized, knowledgeable and responsive. Scott answered all of my emails promptly, provided valuable recommendations, and even worked with our wedding coordinator (KB Events) effortlessly. Music is a very important aspect of a wedding, and it is especially important to me personally. Scott took all of my music selections and enhanced and added to the playlist to create a consistent and fun vibe on our wedding day. His team was courteous, professional and prompt. I would highly recommend Scott Topper Productions for your special event.
Wedding: 05/14/2016
Services Used: Ceremony Music, DJ, Event Rentals & Photobooths, Lighting & Decor, Wedding Planning
Reviewed On: 07/13/2016
Santa Barbara Entertainment DJs
Call us for Booking,Talent, Events, Bands, DJs, Musicians, Groups, Classical Ensembles, Entertainers, Montecito weddings,variety bands,in California,CA, Southern California,Southern CA, and karaoke.
Santa Barbara DJ Entertainment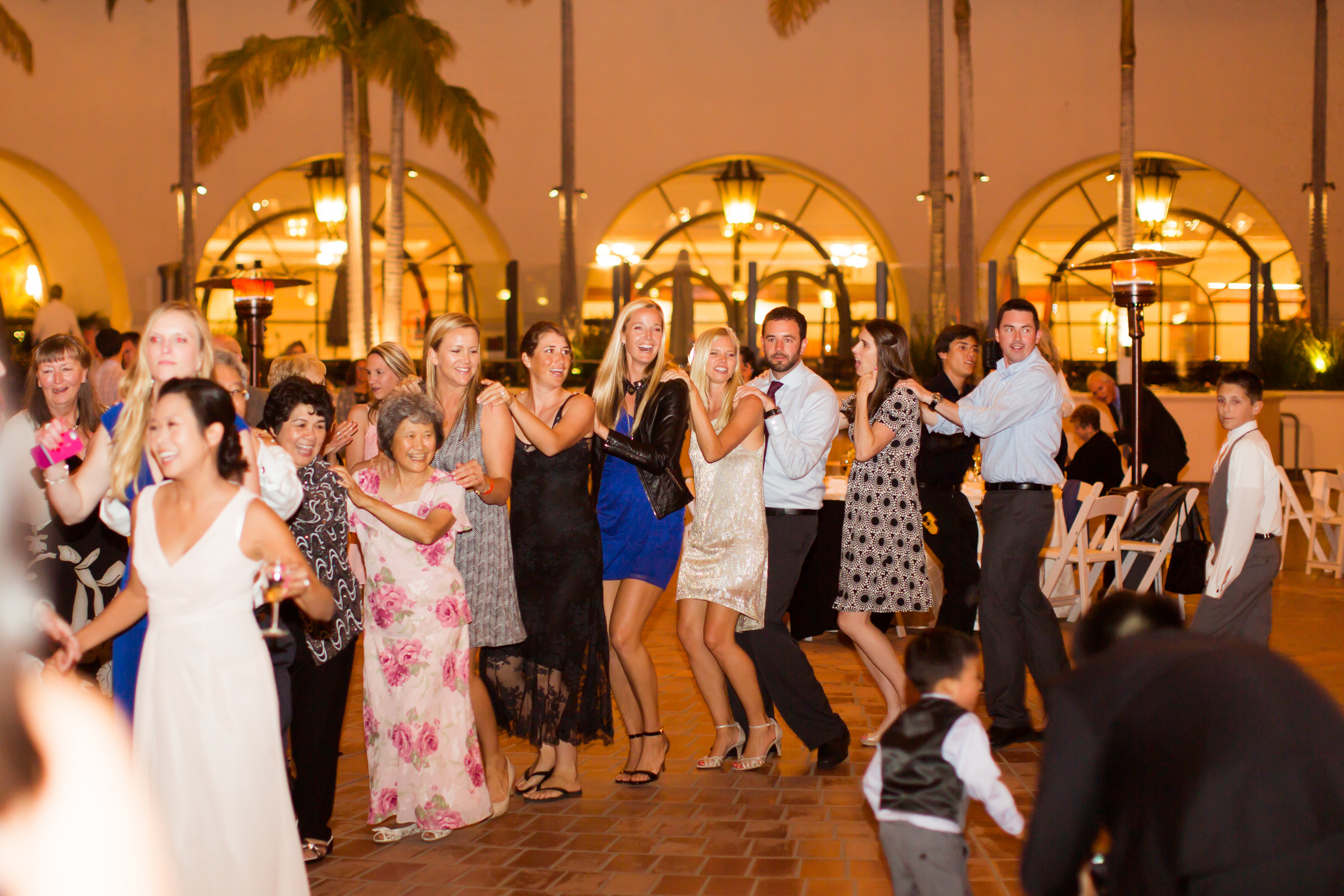 Providing outstanding and professional DJ entertainment for your next special event!
We DJ Santa Barbara weddings, Galas, fundraisers, holiday parties, mitzvahs, corporate parties, and birthday parties!
Santa Barbara Entertainment, S.B. Entertainment, Santa Barbara, S.B., and DJ Entertainment.
We specialize in Santa Barbara DJs, Photo Booth Rentals, Lighting, Bands, Weddings, and dance floor rentals!
Click HERE to contact us TODAY!
WEDDINGS & SPECIAL EVENTS IN SANTA BARBARA WINE COUNTRY
Getting married? Need a DJ? Watch our video here:
On Saturday, August 24, 2013, we had the honor of serving as Santa Barbara DJs for Emily and Stefan's Wedding at the Saint Barbara Greek Orthodox Church
1205 San Antonio Creek Road, Santa Barbara, CA 93111. Here's a wonderful video and a heartfelt letter from our Happy Bride Emily.

Scott Topper Productions is featured in Ryan Seacrest's A&E TV Show 'Montecito' Digital Series. The six one-hour episodes of Montecito are run as digital series on the A&E website, A&E App, a division of Comcast Xfinity (rather than on the channel itself), as well as Hulu. The docu-drama is about the world of competitive dancing called "dancesport."
Hello from Deutchland!
Stefan and I wanted to send a special thank you to everyone who helped make our wedding beautiful, delicious, fun, and memorable! Sorry it's taken a while: Between our honeymoon in Jamaica and moving to Germany, life as newlyweds has been a bit of a whirlwind. Every one of you have been complimented for your craft, both on the wedding day and since. We feel incredibly blessed to have had such talented people involved with our special day, and we thank you so much for your attention to detail and professionalism. You made us feel comfortable, in good hands, and made our wedding a worry-free event we were able to cherish.
Below you'll get to view the edited "highlight" versions of our wedding photos and video. (Shoutout out to Matt and Kristen for the photos, and Brian for the video.) Both have been a joy to share with family and friends, and have been wonderful reminders for Stefan and I of the happiness we felt on our wedding day. We hope you enjoy seeing some of your final products!
In addition, since every one of our vendors were found through word-of-mouth and recommendations, we added all of your names and email contacts below. We hope this helps your businesses to grow and flourish!
With Love and Respect,
Emily and Stefan Bauer
Bride & Groom
8-24-2013
Renne Gobuty, Meghan's Bat Mitzvah Mom
August 10, 2013
Sunset Hills Country Club Thousand Oaks, CA
5 Star Google Review:
"Scott and his group did a magnificent job at my daughter's Bat Mitzvah reception recently. The kids did not sit down except for dinner. He even kept the adults up and dancing. He played the special songs we asked for. People were coming up to me all evening asking about our dj. I passed along his name and hope that people call him up based on our recommendation. We will absolutely use Scott again if an opportunity comes up."
Studio 54 Dance Party!

A Night At Studio 54 from Riviera Productions on Vimeo.
Hello and thank you for visiting our Scott Topper DJ Productions website. With so many disc jockey entertainment choices, we know it's important to find someone you can trust for your special event. We offer a creative DJ experience that is classy, upscale, and lots of fun! Mr. Topper received 3 Emmy nominations as a TV Show Host and Emcee and he offers an amazing team of talented and professional MC-DJ's for every occasion. Just like you, every event is unique. Our goal is to give you the day you always wanted! We will listen to your requests and make suggestions along the way. We even offer Action Photo Booth rentals.
"I was the Day Of Coordinator for the Palmquist/Kihlstrom Wedding and I wanted you to know your people were FABULOUS! Really, really terrific! DJ's David and Danny did an exceptional job of running the music and all the sound. David was so helpful when we were completely off schedule – thinking through the implications of choices and helping to determine what we could move where. Danny was always right there – good natured, warm, and professional. I was really impressed with the two of them, how they worked as a team, handled the playlist, interacted with the guests and celebrated the Bride and Groom. Bravo! As for your two crew members at Action Photo Booth – they worked their fannies off that night! I never saw them without a line (except at dinner) and from what I could tell by the folks going in and coming out, people were having a great time in the Photo Booth. I completely neglected them both yet they made great things happen. I looked through the photobooth pictures you sent out and they looked terrific. Your folks knew what they were doing, knew how to encourage people to get into the spirit of things, and apparently did an excellent job. Please pass on mounds of appreciation and praise to your team. They were terrific and I would easily recommend Scott Topper Productions for future events."
Sincerely,
Carri the Wedding Coordinator
We specialize in creating one-of-a-kind weddings and events customized to suit your style and budget, complemented by a talented team of experienced disc jockey entertainment and event lighting professionals available to assist with every detail. We entertain at all sizes and types of events that reflect your personal style and create memories to last a lifetime. From small, intimate business dinners and corporate meetings to weddings, fundraising events, bar mitzvahs, and other special occasions, we offer unrivaled and professional dj entertainment, photo booth rentals, and comprehensive event lighting services, all underscored by our signature personalized service.
MAKE YOUR SPECIAL DAY TRULY MEMORABLE!
You can watch DJ-MC Scott Topper on TV. He was recently asked to appear on Season Six of the Top-Rated WEtv show "My Fair Wedding." My Fair Wedding brings in a dream team, led by celebrity Wedding Planner, David Tutera, on behalf of beleaguered friends and family members, to transform what could be a disaster wedding into a platinum style affair. Just three weeks before their wedding, David meets the Bride and delivers the news that everything she's planned for months, from venue, décor, bridesmaid dresses and even her own wedding gown, is about to change. David and his team rescue couples heading for wedding disasters and turn their soirées into an affair to remember. Here's a photo of Scott Topper with Celebrity Event Planner David Tutera.
Watch our Southern California Wedding DJ Video Below:
Have questions about hiring a DJ for your Special Event? Watch this video with MC-DJ Scott Topper-
Meet Your Santa Barbara Event Professional – Scott Topper Productions from SBEP on Vimeo.
My Fair Wedding with Action Photo Booth Los Angeles
So how would you describe our services?
Santa Barbara and Los Angeles Wedding Disc Jockeys? Well, that's a good start!
Some people know us as:
Los Angeles mitzvah entertainment, wedding dj services, bar mitzvah dj Los Angeles, corporate event entertainment, Santa Barbara bar mitzvah dj, Santa Barbara weddings, LA bar mitzvah dj, event planning Santa Barbara, bar/bat mitzvahs, etc.
Scott Topper Productions is a fully insured American Disc Jockey Association (A.D.J.A.) certified mobile dj entertainment company providing professional MC's, disc jockeys, lighting packages and party motivating dancers for special events including:
We love to receive your emails and phone calls.
We provide personalized music planning and coordination for your special event and will work with you to create the ultimate party experience!
For over a decade we have been providing brides and grooms with the very best in Santa Barbara wedding entertainment. We read the crowd, remain in the moment, and are able to switch gears based on the dance floor action.
Scott Topper Productions has been voted the #1 Santa Barbara wedding dj's on the central coast. No two weddings are alike. We listen to your suggestions and value your input. We prefer to meet with you in person so that we can discover more about your personality, music likes and dislikes, and the vibe you want to create for your Santa Barbara wedding entertainment. We offer a creative DJ experience.
We work closely with you and your coordinator to give you the day you've always imagined. We'll help you select the perfect music and make timeline suggestions along the way. Not only are we Santa Barbara wedding dj's, but we are also Bar Mitzvah DJ's and Bat Mitzvah DJ's.
Need mitzvah dj entertainment Southern California but not sure where to begin your planning? Scott Topper DJ Productions is here to help! As a Westlake Village bar mitzvah dj, we often entertain families at Hyatt Westlake Plaza, Westlake Village Inn, Four Seasons Hotel Westlake Village, and Sherwood Country club. We provide the ultimate Los Angeles Mitzvah Entertainment.
"Thanks for creating exactly the kind of celebration we wanted! Amazing time! Our guests were thrilled and we appreciate all that you did! Everyone enjoyed themselves."
Larisa and Wayne Gurnick
Ryan's Bar-Mitzvah
January 29, 2011- Hilton Hotel Warner Center
Woodland Hills, CA
Our bar Mitzvah DJ's are passionate about their craft and have the experience to create energy on the dance floor and play music for every generation. Scott Topper is a seasoned Westlake Village bar mitzvah dj who knows how to make your party come alive! If you're searching for mitzvah dj entertainment Southern California style, then you've come to the right company.
Below is a video from Eli Lux's Bar Mitzvah from Saturday night, February 12, 2011. Check out the fun Conga Line and Limbo Contest. Great prizes too! Congregation B'nai B'rith, 1000 San Antonio Creek Road, Santa Barbara, CA 93111-1310.
Planning a Wedding?
Need help with your music planning and coordination? Scott Topper Productions can provide both the ceremony & reception music. We'll help you find that perfect music! We provide Los Angeles Wedding Disk Jockeys, and Santa Barbara Wedding Disc Jockeys.
Our goal is to make you feel at ease on your Wedding Day with stress-free DJ entertainment.
We can help you select your ceremony and reception music, which can sometimes feel a bit overwhelming.
We are professional with a calm personality, friendly, know how to read a crowd, and know how to get a party started.
During our free music consultation, we'll make wonderful song recommendations, many of which we're sure you will love. We know how to keep a dance floor packed all night and make your Wedding very special. We even carry back-up dj equipment at every event.
Often we are the first vendor selected for weddings. We are very knowledgeable when it comes to wedding dj music. We're happy to help with any questions you may have about other vendors such as Action Photo Booth rentals. We are here to help you with the music planning and coordination of your perfect day.
Selecting the right disc jockey music is what we do best!! As soon as you open up the dance floor it should be jammin! With an energized and full dance floor EVERYONE will keep on dancing. By choosing great music the floor will stayed packed the entire night!
We make announcements at appropriate times and strive to make your wedding FANTASTIC!
The music at a wedding really makes the night incredible. We want all of your guests to say that at YOUR wedding absolutely everyone got out on the dance floor – and stayed on the dance floor until the end of the night!
We offer an easy-going, laid back approach, but are sensitive to your time line.
Finding the right processional and recessional songs for both the Bride and Groom can sometimes feel challenging. We'll help you select music that is Fiance approved and family friendly.
We know that your Wedding Day is not about our MC's, but rather, a reflection of your favorite music titles and artists being played at the right time to create that perfect dance floor vibe.
We respond to your e-mails and phone calls quickly. Our goal is to make the planning process easier by being very helpful in answering all your music questions.
What do you get when you combine dj music with a party favor that rocks? Action Photo Booths & Scott Topper DJ Productions-
It's popular. It's trendy. It's now. The wedding and special event Santa Barbara photo booth rental is one of the most important component next to booking an amazing Santa Barbara DJ. It's a wonderful way to document and celebrate your guests' presence at your celebration.
Why rent photo booth Santa Barbara today? Action photo booth rentals are now a party "must have" and can be seen at all types of events…Weddings, proms/dances, bar/bat mitzvah's, birthday celebrations, corporate events, festivals & more. People like to party together as a group! As a professional mobile entertainment company, we are experienced with onsite technicians who know how to interact with your guests, and who know how to make sure your photo booth rental is being utilized all night long to create the kind of fun & unique memories you deserve.
DJ Santa Barbara style with Scott Topper Productions and go above and beyond …ensure that your guests are using the photo booths for rent so that they enjoy the unique and entertaining experience! Enjoy a fun & interactive party favor. This exciting activity will have your guests lining up to try out your Santa Barbara photo booth rental as soon as you announce that action photo booth is in the house!
Need a Santa Barbara Photo Booth Rental NOW? Click HERE!
Photo Booths for rent gives shy people an opportunity to mix and mingle and try on cool hats, boas, and other unique party props. You can have fun personalizing your Santa Barbara photo booth rental by adding a theme such as…
Hawaiian…grass skirts, coconut shell tops, and fake leis.
Western…straw hats and cowboy scarves.
Formal… cigarette sticks, big top hats, long strands of fake pearls, and everyone's favorite multi-colored feather boas.
Santa Barbara DJ's Scott Topper Productions & Santa Barbara Photo Booth Rentals by Action Photo Booth…two great ways to entertain your guests and guarantee an amazing event! Call us now for pricing and availability!
Rent Photo Booth | Photo Booth Rental | Wedding Photo Booth | Rent A Photo Booth
Photo Booth | Photo Booth Rentals | Mitzvah Photo Booth | Photo Booths For Rent
Santa Barbara DJ | DJ Santa Barbara | Party Photo Booth | PhotoBooth Rental
Outdoor Dance Floor Rentals
Need Dance Floor Rentals Prices? Contact us TODAY!
We have Outdoor Dance Floor Rentals and provide Los Angeles Dance Floor Rentals and Santa Barbara Dance Floor Rentals

Dance Floor Rental Prices- Click HERE!
Santa Barbara Dance Floor Rentals
Los Angeles Dance Floor Rentals
Ojai Dance Floor Rentals
Santa Ynez Dance Floor Rentals
Solvang Dance Floor Rentals
Thousand Oaks Dance Floor Rentals
Wedding Dance Floor Rentals
Need a Dance Floor for your Wedding or Corporate Event?
We offer a teak parquet dance floor rentals and oak dance floor rentals size 15 X 24 for your Celebration!
The wood grain vinyl Dance Floor includes delivery, set up and installation, breakdown and pickup.



We provide Dance Floor Event Rentals in Santa Barbara and Rental Dance Floors in Los Angeles.

A 50% deposit is required. Balance is due 30 days prior to your event.
We provide wedding, corporate, birthday, Quinceañera, Bar Mitzvah and Bat Mitzvah dance floor rentals to Los Angeles, Ojai, Ventura, Santa Barbara, Santa Ynez, and Solvang.
Contact us today for pricing & availability!
818-640-6100 or 805-965-7978
Rent Our Dance Floors for Your Wedding & Events
Wedding Dance Floor Rentals- Click HERE!
Santa Barbara Karaoke DJ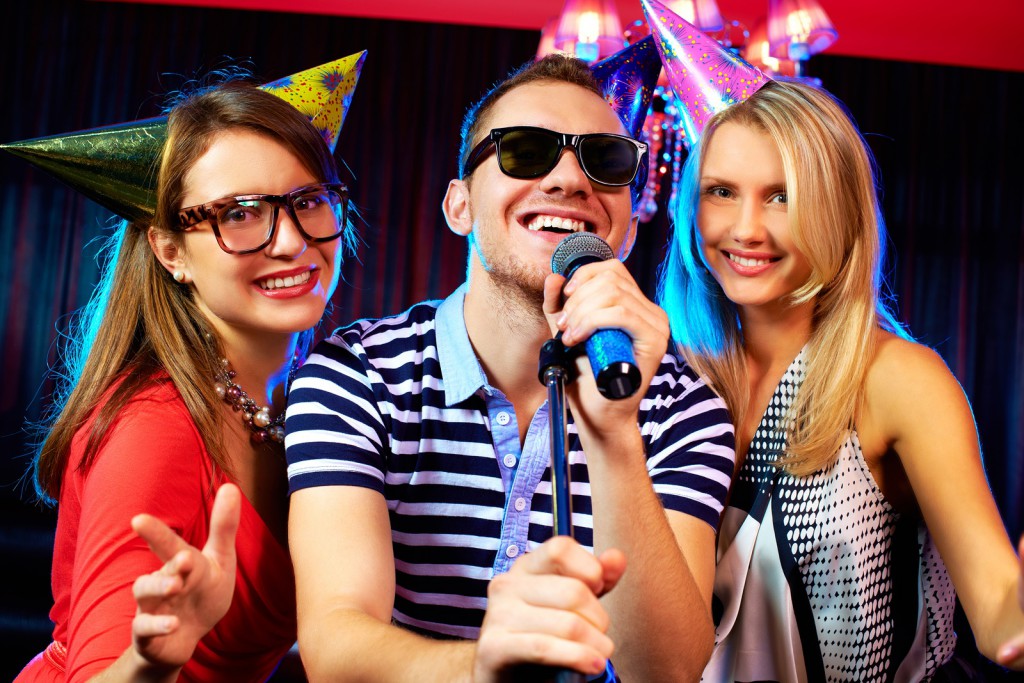 Love to sing Karaoke? Enjoy watching OTHERS perform Karaoke?

Let your guests be the singing star they've always wanted to be!
Great fun for either your rehearsal dinner entertainment or at your Wedding After-Party!
We Emcee and keep the karaoke rolling by preparing the songs, organizing the singers, and encouraging your friends and family to participate.
Great for guests of all ages…especially teenagers and adults.
The song lyrics scroll across the TV screen while you sing to the music of your favorite band or artist.
We bring the song books, speakers, mics, mic stands, songs, and a TV monitor with on-screen lyrics!
From pop, rock, oldies, country, 70's, 80's, 90's, standards, to today's top hits…
Contact us today for pricing & availability!
Rent Our Karaoke DJ for Your Wedding & Events