Kimpton Canary Hotel – Santa Barbara Wedding DJ Reviews Best Santa Barbara Wedding Venues
Iconic Santa Barbara Hotel
Santa Barbara is The American Riviera. A place where travel dreams come true, and reality exceeds even your highest expectations. Kimpton Canary Hotel provides the quintessential Santa Barbara hotel experience, with luxurious accommodations and a staff focused on delighting you at every turn. The crown jewel of this Spanish-style hotel is its rooftop pool, which affords stunning views, particularly at sunset. Our four-post beds are said to be among the most indulgent of all-time. Book your stay at Kimpton Canary and allow our staff to guide you to adventures that make memories- like private tastings at our local world-class vineyards, beach time in style, and the best farm fresh cuisine beyond our beloved Finch and Fork restaurant. And because we're a Kimpton hotel, you can expect delightful perks such as hosted wine hour, thoughtful bath amenities, complimentary bikes and so much more.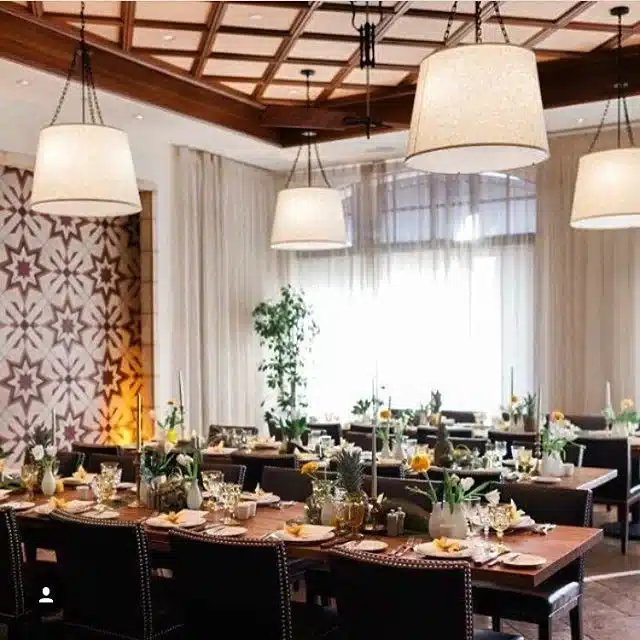 About Kimpton Canary Hotel
The perfect spot for tying the knot! At the Kimpton Canary, we have everything necessary to make our Santa Barbara wedding venue the perfect backdrop to the beginning of your happily-ever-afters. Mediterranean flourishes like fountains, hand-painted tiles and wrought-iron chandeliers accent our seven gorgeous spaces that ooze romance. So whether you're looking for a formal ballroom setting or the relaxed California style of our rooftop pool for your Santa Barbara wedding, we can make your wedding dreams a reality. And since vows are being exchanged, here's our promise to you: we'll obsess over every detail to ensure everything goes smoothly whether that's arranging catering provided by our culinary visionaries at Finch & Fork, assisting you with flowers or securing room nights for out of town guests. It's your big day and we're here to help you celebrate it your way.
Planning a destination wedding in Santa Barbara and need emcee/DJs for your wedding?