Here's a short intro for Moneluv:
They've been on the Santa Barbara music scene for over eight years. You've seen them at the Santa Barbara International Film Festival, during SB's First Thursdays, on Cox 17 TV, and During the "Party Time with Scott Topper" TV show on YouTube.
They've played at the Santa Barbara Downtown Art & Wine Tour, Amgen Tour of California, Firestone Winery Concert Series, and have been featured in Santa Barbara Seasons Magazine and Santa Barbara Independent Magazine.
Please welcome (pronounced "Money Love")
We are so excited to have Mon-E-Luv here at Elings Park with their Retro 60's vibes, cool synth-bass style undertones and hypnotic vocals. If you like The Beatles, Violent Femmes, Rolling Stones, CCR, Tom Petty, The Eagles, or Johnny Cash, you will LOVE MoneLuv!
California alternative psychedelic rock music at its best. Moneluv's overall compositions have a Beatle-esque song and singing style with groovy tension & instrumentation.
Mitch Karno, Ukulele, Keyboard, Vocals.
Scott Topper, Guitar, Vocals.
Michael Robinson, Bass.
Mark Delgadillo, Drums.
Set List Covers and Originals
Set 1:
Round Again by MoneLuv
Peaceful Easy Feeling by the Eagles
Folsom Prison Blues by Johnny Cash
Eyes Wide Open by MoneLuv
Wagon Wheel by Darius Rucker
You're So Bad by Tom Petty
I Saw Her Standing There by The Beatles
Summer's Fading by MoneLuv
You Can't Always Get What You Want by The Rolling Stones
All The Time by MoneLuv
I'm Gonna Be (500 Miles) by The Proclaimers
Better Man by MoneLuv

Set 2:
Honky Tonk Woman by The Rolling Stones
Please Mr. Jaxon by MoneLuv
She's What I Want by MoneLuv
What I Like About You by the Romantics
Blister In The Sun by The Violent Femmes
Rock This Town by The Stray Cats
It Ain't Alright by MoneLuv
Bad Moon Rising by Creedence Clearwater Revival
Twist & Shout by The Beatles
Cherry Cherry by Neil Diamond
Shaka-Laka by MoneLuv
Mesa Music Nites with MoneLuv Band 300 plus people attend!
THURSDAY, July 11 | 5:30 PM TO 7:30 PM AT SINGLETON PAVILION
Bring family, friends, lawn chairs, and blankets for a fun locals evening. Enjoy live music while enjoying some of the best views in all of Santa Barbara! Food and drinks will be available for purchase.
All proceeds will benefit future Mesa area safety and beautification projects. Our big focus is on adding new crosswalks along Cliff Drive. Please join us to learn more about who you can help make a positive difference in our community!
Great family fun! Admission is free!
Here's some more fun videos…enjoy!
rocket ship on Biteable.
Click HERE to see our YOU TUBE Channel:
Here's 2 new Moneluv band original ballad song videos from our First Thursday 2014 July 3rd outdoor concert:
Mitch Karno (keyboards/vocals/ukulele and Scott Topper (acoustic guitar/vocals)
Mon-e-Luv Band
California Folk Rock
Great for Corporate or Reception Easy Listening background cocktail-dinner music or main stage dance-floor Entertainment. We will create the music vibe that's fun and perfect for any event size and budget. We are an excellent add on to a dance DJ for events – live background music during the reception/meal, then DJ for the after party!
Mon-e-Luv Band
Covers & Originals that Rock
Contact: scott@scotttopperproductions.com
805-965-7978
818-640-6100
For booking & availability
Watch Episode 1 Here:
CONCEPT: Each month Host-DJ Scott Topper interviews three event professionals as the panel of experts share their fun stories and experiences working in the glamorous multi-million dollar special event industry. Topics include hot trends, amazing event locations, planning tips, & Santa Ynez wine country destinations. Special musical guest Mitch Karno of Moneluv performs. Here's the Name That Tune Video with Foley Family Wines as the Sponsor of Name That Tune!
Santa Barbara Event Professionals hold venu mixer at Pilgrim Terrace
Be My Valentine on iTunes Here(feat. Scott Topper)
Be My Valentine on Amazon.com by Moneluv Band
The Santa Barbara Downtown Organization will once again host the Downtown Art & Wine Tour on Thursday, May 23rd from 5:30-9:30pm. Tickets go on sale May 1st for this popular downtown event where participants enjoy a self guided tour of downtown venues prepared with a logo wine glass in hand for tasting wines and sampling delicious foods at every stop. Proceeds will once again benefit the 61st Annual Downtown Holiday Parade.
This year's tour will feature venues south of Carrillo Street and will finish with a Final Party at the Santa Barbara Historical Museum with more food, more wine, live music by MON-E-LUV and DJ Scott Topper, and a silent auction and raffle showcasing wonderful gifts and packages.
"Mon-E-Luv did an amazing job! I had a blast!!"
Sunstone Winery-ISES V-SB Presents Sunstone Wine Tasting and Pairing, Santa Ynez, Tuesday, June 11th, 2013
Jessica Kuipers, Owner + Event Planner + Creative Visionary
Bijoux Events, Coordination, Design + Wedding Inspiration
BijouxEvents.com |
❤ As Seen In: C Weddings, Style Me Pretty, Santa Barbara Wedding Guide, WedSB, The Bridal Guide, and the Los Angeles Times
"A big thank you to Town and Country Event Rentals for supplying our lovely Manhattan Lounge. It was perfect for listening to our talented Mon-e-luv Band! Playing Covers and Originals that Rock, Mitch Karno (keyboards/vocals/ukulele) and Scott Topper (acoustic guitar/vocals), sang one of my new favorite songs twice, just for me! I certainly felt the Mon-e-luv! Mitch and Scott are the new dynamic duo that has hit Santa Barbara and stolen my heart. I will be hiring them lots this year for a new fresh music vibe for my events."
Stop & Think It Over album by Scott Topper was released Aug 29, 2006 on the Kat Records New York City (Hit Factory) CD label. If you like George Michael and Rick Astley, then you're gonna LOVE Scott Topper! In May of 1994, "Stop, And Think It Over" was the #1 most played dance pop song on the radio waves for 3 weeks! Scott Topper toured nationwide with Crystal Waters during her hit "Gypsy Woman-She's Homeless (La da Dee la da Da)," and with Shadoe Stevens of "American Top-40." The album also skyrocketed up the charts on the FOX Kids Countdown in September of 1994. Scott played venues of 10,000 plus fans for several years. Scott later received 3 Emmy Nominations as a FOX Kids TV Show Host.
You can purchase Scott's 1994 pop album on itunes by clicking this link:
1 most played dance pop song on the radio waves for 3 weeks!
Here's a Few of the Shows we have played:
VIP Party Lobero Theatre Santa Barbara American Riviera Award for Leonardo Dicaprio 2-1-2013
We also played 1st Thursday downtown Santa Barbara
Blister In The Sun Dance Party at Lobero Theatre Santa Barbara International Film Festival
Mitch and Scott's special Valentine's Songs include "Crush On You" and "Be My Valentine!"
Original Music CD's are available for $10 each.
We played at Paseo Nuevo Santa Barbara Center Court
Who are Mon-e-luv? Santa Barbara local musicians Mitch Karno, ukulele, keyboards, vocals, and Scott Topper, guitar and vocals. This dynamic duo play fun, lively, danceable originals and cover songs familiar to all such as "Margaritaville," Brown Eyed Girl," Twist & Shout," and "Sweet Home Alabama."
"Hi Scott,
Thank you so much for joining us for 1st Thursday last night. It was such a pleasure to work with you and I am looking forward to booking your duo again soon!"
Thanks,
Kim Mercado
Marketing & Events Coordinator
"MON-E-LUV was FANTASTIC!! Thanks to everyone who indulged my desire to dance- FUN!
Some cool press…
"Furthermore, Paseo Nuevo enchants with Mon-e-Luv, with locals Scott Topper and Mitch Karno jazzing up the shopping center with originals and covers."
We also played for the Santa Barbara Historical Museum's First Thursday Celebration!
During the Summer we are the House Band at Hyatt Santa Barbara Bistro 1111 Friday Nights and Poolside for Guests ONLY on Sundays!
We also played Friday night, May 3 at Firestone Winery Concert Series in Los Olivos from 6 to 9PM!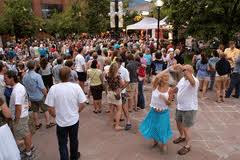 Mitch Karno (keyboards/vocals/ukulele and Scott Topper (acoustic guitar/vocals)
Mon-e-Luv Band
Covers & Originals that Rock
We have 6 original songs and tons of FUN cover songs.
37 Band Songs 2014
Free Fallin'
Bad Moon Rising
Runnin' Down A Dream
Deadly Bumblebees
Every Breath You Take
Peaceful Easy Feeling
Runaway Train
Good Riddance
You're So Bad
Under The Milky Way Tonight
Cherry Cherry
I Saw Her Standing There
Breakdown
How Sweet It Is To Be Loved By You
Melt with You
Margaritaville
Light My Fire
The One I Love
Brown Eyed Girl
—————————
Blister In The Sun
Summer's Fading
What I like about you into R.O.C.K. in the USA
I'm Gonna Be (500 Miles)
Twist and Shout
Rock This Town
Folsom Prison Blues
Sweet Home Alabama
You Can't Always Get What You Want
What's So Funny
Eyes Wide Open
Pink Houses
Mary Jane's Last Dance
When I Come Around
Honky Tonk Woman
Crush On You
Be My Valentine
The Way It Goes
Here's our Originals:
Summer's Fading
Eyes Wide Open
Crush On You
The Way It Goes
Be My Valentine
Deadly Bumblebees
She's What I Want
Fireflies in the Moonlight
Take a Walk on the Beach