Santa Barbara Destination Weddings & Event Planning TV Show
Party Time with Scott Topper TV show on COX 17 TV and You Tube presents:
Season 2 Episode 2
Our TV show guests for February include: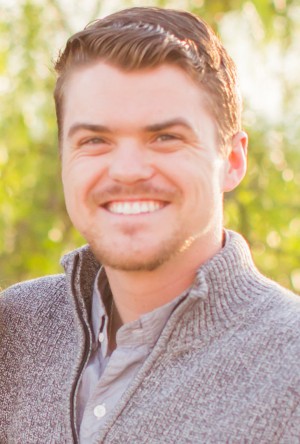 Tyler Speier was born and raised in Santa Barbara, California, and attended University of California, Irvine, to get a degree in Business Administration. He is married to his high-school sweetheart, Taylor Speier, and together they have a one-year-old daughter, Lucia. Tyler loves working with non-profit groups and using event planning to make an impact, whether it be planning a wedding and celebrating the beginning of a new family, planning a fundraiser to benefit the community, or planning a corporate event for team-building and culture-boosting. He is passionate about making a difference in the world. In addition to event planning and design, Tyler loves spending time with his family, hiking, cooking, good wine, good coffee, craft beers, and traveling.
Tyler Speier Events is a Santa Barbara based event design and coordination boutique, specializing in Santa Barbara Events and Destination Events, both domestically and abroad. Tyler specializes in unique designs that capture the quintessence of the Santa Barbara lifestyle: a unique blend of elegance and sophistication paired with farm-to-table, local elements. He loves to see the personalities of his clients come out in his designs. Since each event is unique, Tyler prides himself in the "little details," featuring local talent and flavor, focusing on eco-friendly solutions, using seasonal flowers and foods, and hiring top-quality vendors. Founded in 2009, Tyler Speier has been in the event planning industry for six years, working with a diverse range of clients (both individual and corporate).
1. How did you get in to the event planning industry?
2. Why do you love event planning and design?
3. What is the inspiration for your event designs?
4. Why is Santa Barbara a unique place to have a wedding?
5. What's goes on behind-the-scenes with a wedding coordination/design team on the day of the wedding?
6. What is the worst thing that has happened at an event you were planning? How did you handle it?
7. What important characteristics should you look for in your event coordinator and other vendors?
Tyler Speier
www.tylerspeier.com
events@tylerspeier.com
805.250.1135
Angelina Toporov- LaFemme Photography
Santa Barbara Wedding Photography
Angelina Toporov is an award winning published Santa Barbara professional photographer. She specializes in wedding photography, event photography, portrait photography, and lifestyle photography. Her style is photojournalistic with an editorial flair. She loves photographing weddings and people in love. "We capture those brilliant moments of love, laughter, and excitement."
Joseph Campbell's quote "follow your bliss", rang true to Angelina at a formative age. As she followed her bliss in life whether it was to travel to Bermuda when she was 17, New York when she was 18, or Europe when she was 20, she always took her camera with her to document her amazing adventures. After living in San Francisco for a year she returned back to Santa Barbara to continue to follow her bliss by pursuing formal training in photography, film, and digital media. She graduated with a B.A. at Brooks Institute of Photography in 2002 and has been photographing professionally for over 10 years.
For her this was the "road not taken", which is the title of one of her favorite poems by Robert Frost. And it has made all the difference. On her days off you can find her working on one off her fun artistic projects, cooking gourmet meals for her husband, family, and friends with a camera nearby, reading a cooking book, or taking day trips to nearby towns.
1. How did you get into the Wedding photography industry?
2. Why do you love wedding photography?
3. What is the inspiration for your photographs?
4. Why is Santa Barbara a unique place to have a wedding?
5. What's goes on behind-the-scenes with a wedding photography team on the day of the wedding? Take me through your day?
6. How would you describe your style of photography?
7. What is the Gen "Y" Millennial looking for in a photographer?

Nora Miller of Anderson Miller PR
Co-Founder of Anderson Miller PR – Nora Miller's philosophy of traditional and digital
marketing integration has been published in the Wall Street Journal, Contently, The
Slanted, Rasmussen College, and heard on Houston's Bloomberg Business Radio. Her
favorite marketing challenges to tackle include increasing awareness, curating brand
stories, and all things digital. With a background in research, design, and NCAA Division I
athletics, Nora brings a unique perspective to competitive campaign strategy and market
research. It's not uncommon to find Nora sharing high fives in the office after a big
coverage score. Nora is a graduate from California Polytechnic State University San Luis
Obispo and currently resides in Ventura, California.

About Santa Barbara International Orchid Show
The Santa Barbara International Orchid Show is the longest running orchid competition and
premier show in the United States. Every March, Earl Warren Showgrounds is filled with over
150,000 orchids on display in a 35,000 sq. ft. exhibition space. 2015 marks the show's 70th
anniversary; with the theme "Celebrate with Orchids!"
Florists, event specialists, photographers, gardeners, artists, landscape architects,
professional growers, and those who simply enjoy the captivating beauty of orchids will
marvel at the Santa Barbara International Orchid Show's diverse and complex orchids on
display. Visitors are amazed by the spectacular garden exhibits and floral arrangements
created by top orchid growers in the U.S. and the world. Additionally, a juried exhibit
managed by the Santa Barbara Art Association allows visitors to experience orchids as the
focus of fine art and photography. The extensive sales area includes vendors from around
the world, offering thousands of blooming orchid plants, orchid-related art, and growing
supplies for sale.
Fine wine vineyards are the only aren't the only gardens worth touring on the California
Central Coast. During the show weekend, local orchid nurseries will be hosting visual tasting
tours of the beautiful world of orchids in Santa Barbara and Ventura Counties.
The event traces its roots back to 1945, after the end of WWII. Orchids first arrived to the
mild, Mediterranean-like climate of Santa Barbara at the turn of the 20th century. Many
wealthy industrialists, escaping from the harsh eastern winters to retreat at Santa Barbara's
flourishing spas, ended up settling in the area and employing expert horticulturists to build
out exotic gardens on their Montecito or Hope Ranch estates. By the time World War II
burst onto the scene, England was the leader in growing and hybridizing jungle-sourced
orchids. But even these unassuming, neutral plants weren't safe from the destructive
bombings and fuel shortages that wreaked havoc on the region. It was during WWII that
European orchid enthusiasts shipped their prized orchids to the safe haven of Santa
Barbara, California.
Social:
#SBorchidshow | Facebook.com/OrchidShow | @SBorchidshow on Instagram, Twitter, &
Pinterest Facebook.com/AndersonMillerPR | @AndersonMillerPR for Instagram & Pinterest |
@AndersonMillerP for Twitter | #AndersonMillerPR
It's my pleasure to introduce Nora Miller, Co-Founder of Anderson Miller PR, and publicist
for the Santa Barbara International Orchid Show, the best annual orchid celebration in the
United States, coming to Earl Warren Showgrounds this March.
Questions:
(1) When did you first discover the Santa Barbara Orchid Show and when did you
begin working with them.
(2) For first time visitors to the Santa Barbara International Orchid Show, what do you
recommend we see, what shouldn't be missed?
(3) I've personally tried to keep potted orchids alive, and I have had trouble, any tips?
(4) Orchids are one of the top event trends of the year, what types of orchid varieties
seem to be the most popular?
(5) For those event specialists who want to stand out, what are some of the
unexpected ways florists and event designers are incorporating orchids in events.
(6) Can budget conscious brides or event planners use orchids? How can you
incorporate orchids in their event design without blowing a budget?
(7) Any insider tips on where to enjoy and get the best orchids on the Central Coast?
The Santa Barbara International Orchid Show is a non-profit 501(c)3 organization
dedicated to bringing the enjoyment of orchids to the public. Earl Warren Showgrounds is
conveniently located at the Las Positas Road exit from Highway 101 in Santa Barbara,
California.
Santa Barbara International Orchid Show may be found online at www.SBorchidshow.com
or by phone at (805) 403-1533.
Nora Miller may be reached at www.AndersonMillerPR.com or by phone at (310) 929-0347.
Music by Mitch Karno of Moneluv
_________________________________________________________________________
Show Rentals: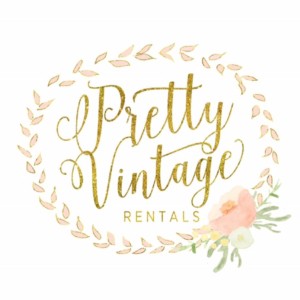 Friends inspire creativity … Debbie Walton and Candice Burroughs definitely believe that at
Pretty Vintage Table
. Candice is remarkably creative and has amazing conceptual abilities. She can give a party and put together a beautiful table like no one else. Debbie, with her photography background, has an artist's eye and can capture the heart of the setting in lovely, inspiring images. She sees the details in color and design that pull everything together. They work together really well, laughing and pray a lot and loving what they do!
(Candice on left, Debbie on right)
COCO ROSE DESIGN IS A FLORAL DESIGN CO. BASED IN SANTA BARBARA CA. SPECIALIZING IN BOUTIQUE WEDDINGS AND EVENTS WITH CHARACTER AND CHARM.


"When I opened Coco Rose Designs in Santa Barbara, I knew I wanted to be a flexible and open-minded wedding florist–one with an eye for trends in floral design, but also an ear for understanding what couples envision for their big day. It's been the heart of my florist business ever since. No wedding is too small—or beginning concept too original—for me to take on."


"I've loved spending the last four years as a wedding florist, sitting down with inventive Santa Barbara couples to talk about their big-picture ideas—no matter how fuzzy they are to start with—and then guiding them toward floral designs that communicate exactly what they want their wedding to be. Often, with the right flowers, everything comes into focus."
–Coco Rose
Rincon Events and Zoo Catering Services by Rincon Catering for Cast and Crew of Party Time
Bella Vista Designs, Inc. Lighting

Special Thanks to Foley Family Wines for sponsoring "Name That Tune!"

Foley Family Wines ~ Food & Wine Society
FOLEY FAMILY WINES
PROPERTIES INCLUDE: FIRESTONE VINEYARD
LINCOURT VINEYARDS • FOLEY ESTATES • EOS
CROSSROADS ESTATE
P.O. BOX 244
LOS OLIVOS, CA 93441
Set Design: Bijoux Events

Show Photographer: Angelina Toporov from LaFemme Photography Santa Barbara Wedding Photography

Hair and Make-Up by: Mira Bella Salon & Spa

Party Time With Scott Topper – S2E2 – Angelina Toporov, Owner, La Femme Photography, Tyler Speier, Owner, Tyler Speier Events, and Nora Miller, Co-Founder, Anderson Miller PR will air on the following days:
+ Fri 4/3/2015
5:00:00 pm TVSB Voice 17
+ Fri 4/3/2015
1:30:00 pm TVSB Voice 17
+ Thu 4/2/2015
8:00:00 pm TVSB Voice 17
+ Wed 4/1/2015
9:00:00 pm TVSB Voice 17
+ Sun 3/29/2015
2:00:00 pm TVSB Voice 17
+ Sat 3/28/2015
10:30:00 am TVSB Voice 17
+ Fri 3/27/2015
5:00:00 pm TVSB Voice 17
+ Fri 3/27/2015
1:30:00 pm TVSB Voice 17
+ Thu 3/26/2015
8:00:00 pm TVSB Voice 17
+ Wed 3/25/2015
9:00:00 pm TVSB Voice 17
+ Sun 3/22/2015
2:00:00 pm TVSB Voice 17
+ Sat 3/21/2015
10:30:00 am TVSB Voice 17
+ Fri 3/20/2015
5:00:00 pm TVSB Voice 17
+ Fri 3/20/2015
1:30:00 pm TVSB Voice 17
+ Thu 3/19/2015
8:00:00 pm TVSB Voice 17
+ Wed 3/18/2015
9:00:00 pm TVSB Voice 17
+ Sun 3/15/2015
2:00:00 pm TVSB Voice 17
+ Sat 3/14/2015
10:30:00 am TVSB Voice 17
+ Fri 3/13/2015
5:00:00 pm TVSB Voice 17
+ Fri 3/13/2015
1:30:00 pm TVSB Voice 17
+ Thu 3/12/2015
8:00:00 pm TVSB Voice 17
+ Wed 3/11/2015
9:00:00 pm TVSB Voice 17
+ Sun 3/8/2015
2:00:00 pm TVSB Voice 17
+ Sat 3/7/2015
2:00:00 pm TVSB Voice 17
+ Sat 3/7/2015
10:30:00 am TVSB Voice 17
+ Fri 3/6/2015
5:00:00 pm TVSB Voice 17
+ Fri 3/6/2015
1:30:00 pm TVSB Voice 17
+ Thu 3/5/2015
8:00:00 pm TVSB Voice 17
+ Wed 3/4/2015
9:00:00 pm TVSB Voice 17
Or Watch the show HERE: