Party Time with Scott Topper TV Show Welcome 3 New Guests for Episode 6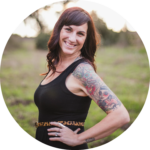 Jaime Kostechko is the owner and creative director of Wild Heart Events, an event design and production team based out of Santa Barbara, Ca. Previously operating as a founding partner of True Blue Events, Jaime branched off to form Wild Heart Events, offering her clients everything from creative event design and direction, to logistical management, vendor sourcing, contract review, prop and decor creation, destination scouting, interior styling, consulting, and so much more.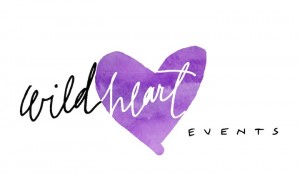 Jaime has her Bachelors from UCSB in Sociology , forging her path handling events and décor within the hospitality industry, privately, and through her former partnership over the past 10 years. Her passion for design is inherited from her mother who spent years helping customers style interiors and buy for special events through Crate and Barrel. Wild Heart Events takes pride in making the wedding experience enjoyable and easy for everyone involved! Jaime is inspired by Anthropologie displays, pretty patterned paper, bohemian chic and urban punk, wildflowers and her boys, Milo and Knox. She loves a good wedding band, funny jokes, her super charming hubby, glittery things, wine and cheese, leather fringe, converse all-stars and the guy dancing his face off at your wedding thinking he has moves like Jagger.
Wild Heart Events designs and coordinates a wide variety of events including weddings, birthday parties, bridal showers, baby showers, corporate gatherings, holiday parties, photo shoots and more. We will hold your hand, from start to finish, curating your vendor team, managing your budget, and conceptualizing your event design. We offer unlimited communication, vendor referrals and contract review. We specialize in personalized, stylish and unique events that will leave your guests with a lasting impression.
Questions:
How did you get started in the wedding industry?
What inspires you?
What trends do you forecast?
What advice do you have for brides?
What is the worst thing that has happened during an event?
How do you do it with 2 kids?!
What do you love most about your job?
________________________________________________________
Valerie Katsikis, Event Coordinator, Saint Barbara Event Center, 1205 San Antonio Creek Road, Santa Barbara, CA 93111
1.) How long have you been at the Saint Barbara Event Center?
2.) Tell us how you became an Event Coordinator?
3.) What are the benefits of being a member of the SBEP?
4.) What's one of the most memorable events you've seen?
5.) Where does your passion & inspiration come from?
The Saint Barbara Event Center, set among the hills overlooking Santa Barbara and the Channel Islands, offers a stunning setting, unique experience and outstanding facilities. The campus includes 3 main buildings (the Church, the Hall, and the Redding Center) linked by flagstone plazas, walkways and seating areas nestled among picturesque landscaping covering 3.5 acres. The white washed buildings and bright blue tile roofs enhance the stunning views.
Saint Barbara's location and Mediterranean ambiance offer the opportunity to create a unique and memorable event. With ample parking, full kitchen facilities and knowledgeable staff your event is ensured to be a success.
Hall Features:
The Hall offers a beautiful setting with high wood beamed ceilings, arched windows, and a built-in dance floor with a Mediterranean island atmosphere.
-Can accommodate 200 for dining, 300 auditorium style, or 400 standing.
-Full service commercial kitchen.
-Perfect for wedding receptions, special intimate events, exhibits, themed parties, fundraisers, corporate functions and recitals.
-This site has ample free parking.
________________________________________________

Cynthia Alexander, MBA is a Certified Wedding Planner and Certified Green Wedding Planner. She loves all things beautiful, romantic and unique. With a background in project management and auditing, Cynthia has a great attention to detail and the ability to multitask, manage large scale events and projects, make decisions in stressful environments, and ensure that her clients' vision is as close to flawless as possible. Early on in her career, she earned the Rising Star Award through the Association of Bridal Consultants for the first quarter and overall. In addition, she won the Best Wedding Planner in Port Hueneme award by the Wedding Industry Experts in 2012, was ranked 12th out of 25 in the Top 25 Wedding Planners in California category and ranked 59th out of 100 of the Top 100 Best Wedding Planners in the United States.
What do you enjoy most about planning and designing?
What is your favorite part about weddings?
What sets An Enlightened Event apart from other coordinators/planners?
Tell me about your team.
What services do you offer?
What are your goals for 2015?
What do you like most about being in the wedding industry?
About An Enlightened Event: An Enlightened Event is a design, coordination and make-up and hair company. All of our planners are Certified Wedding Planners which means that we have the academic foundation of how to make an event successful. An both of our make-up and hair artists are licensed cosmetologists. We believe in being an expert in each of our speciality areas. We offer our clients beauty services, month-of/day-of coordination, and full service coordination. We pride ourselves on the relationships we build with our clients and vendors, our out-of-the-box thinking, making our clients feel stress-free and at ease during the planning process and on their wedding day.