Party Time with Scott Topper is set to interview guest Dennis Barringer on Episode 3.
Here a are a few of of the questions Santa Barbara DJ Scott Topper will ask-
How long has Pure Joy been in business? What type of parties and clients do you cater to?
What sets Pure Joy apart from the rest of the caterers?
We hear that Pure Joy Catering is one of 40 caterers in Leading Caterers of America? What makes you a leading caterer?
What trends in food and design are you seeing for 2014?
Where are the hot places to get married in Santa Barbara this year?
Why do people come to Santa Barbara to get Married?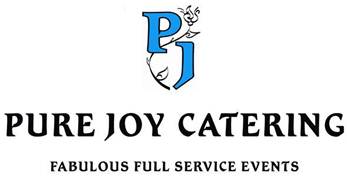 Dennis Barringer- Event Planner. I was born in Minneapolis, MN. I started out in Television Production working for CBS in Minneapolis. I was also working on Target and Best Buy Commercials as well. I moved to Santa Barbara 11 years ago to attend Brooks institute of Photography. I ended up working in that field and then transitioning in to trade shows, and corporate event planning a few years after. I had always been involved in the wedding industry in Santa Barbara since I arrived in 2003 working for varies caterers and event planners to pay my way through college. I decided I would leave the corporate world of event planning and make a career in the local event planning industry. I joined Pure Joy Catering in 2012.
Pure Joy Catering – Years in business- 14 years. Our services start by meeting with you at our event planning facility and hearing exactly what you want. We bring the experience of thousands of special events into the equation to design the day you have in mind. Catering for you is an honor we don't take lightly. Full Service means we do full event planning and management for your entire event, and help you from the formation of the event to the very end. We do cocktail parties, corporate events, elegant private celebrations, theme parties and simple garden parties. We love challenging themes and entertaining plans. We provide rentals, servers and bartenders, full décor and anything else you need to make your event complete. We do full set up & clean up. We provide a full range of service levels from simple buffets to full table service. Our professional bartenders and servers are experienced and friendly additions to your event.
Pure Joy Catering Inc.
(805) 963 5766, FAX (805) 456-3656
111 East Haley Street
Santa Barbara, Ca 93101
PureJoyCatering.com