Here's what you will learn from Cari Izaguirre of All Occasions Event Planning: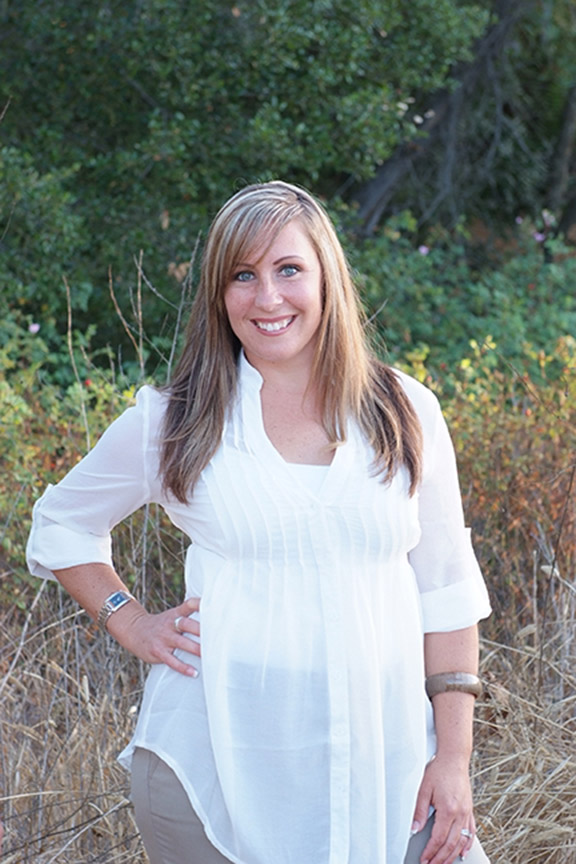 1. Are you married? How long? Do you have any children?
2. What made you want to become a wedding planner?
3. Do you only do weddings, or do you do other types of events as well?
4. What is your favorite style of weddings?
5. What areas/counties do you primarily do weddings at?
6. What are some of your favorite venues?
7. Do you only do full service planning or do you offer partial planning service and day of coordination as well?
About Cari Izaguirre:
I married my high school sweetheart, I have 2 amazing kids, I am extremely detailed oriented and absolutely love anything and everything that has to do with my family and helping people plan there life events!!
About All Occasions Event Planning: The business launched in 2005. We do all different types of events, but specialize in weddings. We offer full service down to just wrapping up the details and being there on the day of. We have 2 lead coordinators and 3 assistants. Our company strives to go above and beyond for each client. Cari can be reached at (805)407-6011.
We will also find out more about Santa Barbara wedding coordinator Lindsey Hartsough:
A California native, Lindsey Hartsough founded Magnolia Event Design in 2006 and has since been sought after by many celebrities for event design and planning all over the United States. With a strong global network of notable vendors in the field, Lindsey and Magnolia Event Design are able to make your dreams come true no matter where you are in the world. Lindsey boasts an impressive client list, which includes singers, actors, producers, athletes and musicians.
About Magnolia Event Design:
Magnolia Event Design is known for their unique, creative ideas and cutting-edge design techniques. Their avant-garde style, attention to detail, enthusiastic personalities and take-charge demeanors help clients sit back and relax while they create the event of their dreams. Through their imaginative, innovative and inspiring designs, they consistently exceed the expectations of their client no matter how big or small each of the events are. Lindsey's vision and execution is not only uniquely creative, but also intimate leaving an everlasting impression on those in attendance.
Lindsey and her team of event coordinators have planned hundreds of events both big and small, and they are always ready to create a one of-a-kind, stress-free and memorable event for you.

How did the name Magnolia Event Design come about? My grandparents had a farm house in Rogue River Oregon and each summer I would go up for a month to stay… I had cousins there and we would all run around and play games and in typical girl fashion I loved to play wedding. We had the most perfect magnolia tree on the farm… the crisp white blooms would drop on the green green Oregon grass and I would collect them and use them as wedding bouquets. When it came time to name my company I couldn't get the vision of the magnolia blooms on the grass out of my head. To me they represented a whole gamete of things- fresh, pure, lovely… all things you want when talking about weddings, so Magnolia Event Design was born… plus even though I am a California girl, sometimes I feel like I am from the south.
How did you come to decide that you wanted to be an event design in addition to a event planner? My dad set up an opportunity to shadow a designer friend of his from San Francisco, Clair Webber. She was designing a massive event in Santa Barbara at the four seasons. I met her on the first day of production and from there showed her and her whole team around town, helped them gather last minute supplies, worked on floral design and the install and really it wasn't until Clair had a conversation and asked me if I wanted to be an event designer or an event planner that I realized that there was a difference. I remember telling her that I wanted to be both and she said, I think you are going to have to pick… And from that day forward I decided that I had to be both to feel complete… and so here we are today… Magnolia Event Design and planning…
What do you do to get inspired for future events? I travel a lot. On a trip to Dubai I was overwhelmed by the beauty of gold and rubies as well as the neutral sand tones, in Turks and Caicos I was in awe of the color of the water and the richness of the palm fronds. I really am always looking around for inspiration. It can be a simple item in a store or something in nature and i won't be able to get the vision out of my mind.
What do you always want to know about a client to help you design an event for them? I want to know their likes as well as their dislikes. Favorite foods, what designers they gravitate toward, what colors are primarily in their home. The 5 key words they would use to describe the feel or vibe of their wedding. I want to know the music they love and can't stand and really what is most important to them.
What is your favorite type of event to plan? I love outdoor weddings at private homes. There is something about a client getting married at their own home that is so personal and special to me. I love taking their home as a starting point and creating a design around their favorite items and making it bigger then they could have ever dreamed.
What is your favorite moment at a wedding? The last moments before the bride walks down the aisle. It is in those moments I get to comfort and calm her and really do my job. I remind her to breathe and to smile and to enjoy each and every moment of her walk towards her groom… it is in that moment that I am totally at peace with the day and I hope that translates to her as well. and then it's show time!
Any pets? 4 year old Cavalier King Charles Spaniel whom I adore and who gets to go to work with me every day…
Magnolia Event Design
Lindsey Hartsough
Executive Producer & Owner
www.MagnoliaED.com
805.886.8375
http://magnoliaed.blogspot.com
email: lindsey@magnoliaed.com
https://vimeo.com/91019627