Santa Barbara Karaoke DJ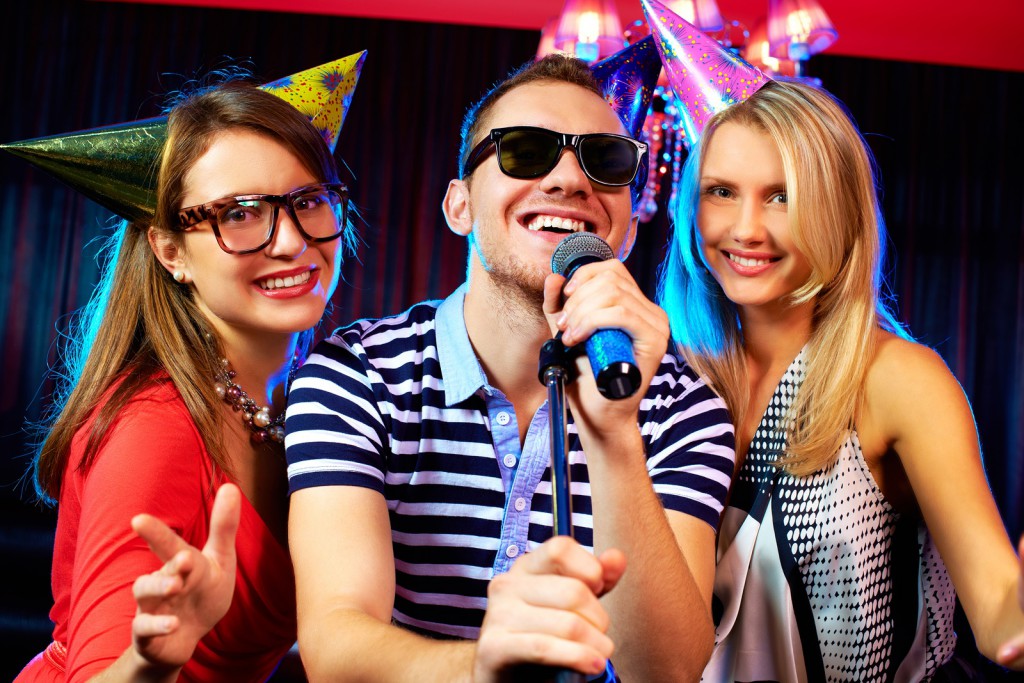 Love to sing Karaoke? Enjoy watching OTHERS perform Karaoke?
Let your guests be the singing star they've always wanted to be!
Great fun for either your rehearsal dinner entertainment or at your Wedding After-Party!
We Emcee and keep the karaoke rolling by preparing the songs, organizing the singers, and encouraging your friends and family to participate.
Great for guests of all ages…especially teenagers and adults.
The song lyrics scroll across the TV screen while you sing to the music of your favorite band or artist.
We bring the song books, speakers, mics, mic stands, songs, and a TV monitor with on-screen lyrics!
From pop, rock, oldies, country, 70's, 80's, 90's, standards, to today's top hits…
Contact us today for pricing & availability!
Rent Our Karaoke DJ for Your Wedding & Events