Santa Barbara Silent Disco Dance Party Event DJs 2022-2023
You plan the party and we'll bring the silent event dj dance party event headphones and our TOP Santa Barbara DJ team to get your party started!
Planning a Santa Barbara silent dance party for a corporate event, Holiday Party, Birthday Party, or Wedding after party? Give us a call today!
We DJ Silent Disco at Weddings & Events in Santa Barbara, Goleta, Santa Ynez, Solvang, and Montecito, CA.
What is a Santa Barbara Silent Disco?
a Unique DJ party experience where we bring all your guests specially designed wireless glowing headphones to wear during your event. We DJ LIVE on three different dj channels such as Disco, Country, and Top-40 and battle for the attention of your private or corporate party attendees. Your guests have the ability to switch between the selected three genres of music. Our DJ technology creates a unique, fun, and interactive connecting party atmosphere.
Silent Disco Santa Barbara Headphone Dance Party DJs
Up to 3 interactive DJs spinning tunes at the SAME TIME playing Country, Old School, House, Hip Hop, EDM & Top 40 Dance Music at your event!
Our pro silent disco Santa Barbara DJs tailor the party to the vibe you want to listen and dance to on the dancefloor.
Santa Barbara silent disco parties are great for corporate events, Wedding After Parties, and both indoor and outdoor parties.
We bring the DJs and our headphones to your Central Coast party venue!
A Santa Barbara silent disco dance party is an event where people dance to music listened to on wireless headphones, rather than using a speaker system, music is broadcast via a radio transmitter with the signal being picked up by wireless headphone receivers worn by the participants. Those without the headphones hear no music, giving the effect of a room full of people dancing to nothing.
Silent Disco DJs in Santa Barbara, CA
We are full time professional event DJs. You can hear DJ Scott Topper streaming LIVE Monday through Saturdays playing 80's, 90's, and TOP-40 Dance music by clicking HERE!
Here are the TOP 3 benefits of a Santa Barbara silent disco party.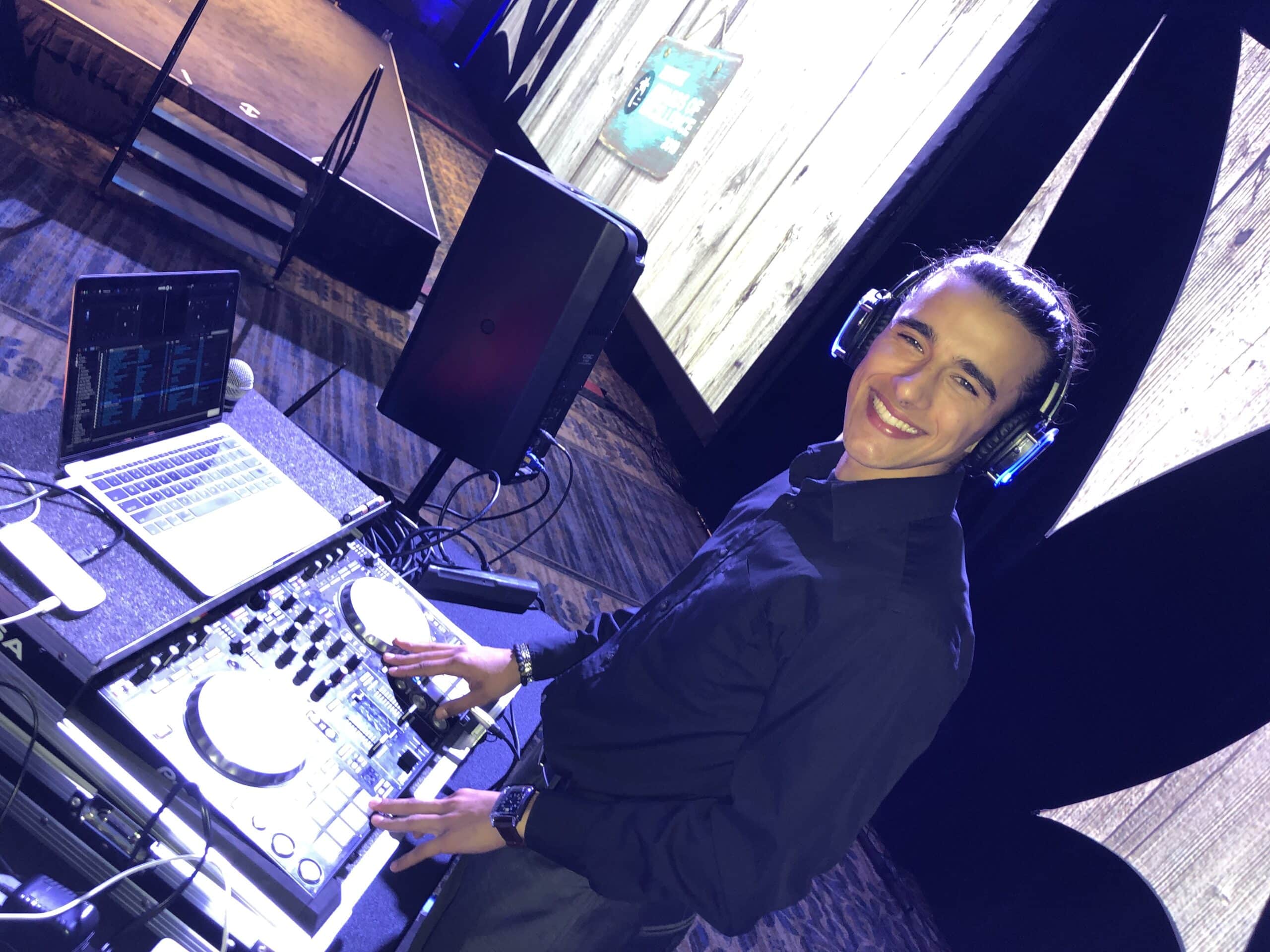 1. Enjoy your time without disturbing others
The biggest advantage of having a silent disco party is that it can cause no disturbances to the neighborhood. Since the music is provided in our state-of-the-art headphones, there is no noise pollution that used to be the common scenario in a traditional party. You can organize your Santa Barbara silent disco party at your home or book your favorite Santa Barbara party venue.
2. DJ Music that caters to your personal taste
We know that everybody has their own taste when it comes to music. A silent disco party allows you to cater music to suit different tastes. Generally, there are three channels that you can tune your headphones to. Every channel plays a different genre of music and one can tune in to any channel at any time. Let us know which genres of music you like and we'll DJ the party!
3. Don't follow the DJ time limits
A Santa Barbara silent disco party doesn't let anyone decide the time limits for you. You can start the DJ party when you want and finish it when you want. Even if you want this party held late after midnight because of the fact that there is no noise to wake the neighbors, you don't need to worry about the time. You can also combine this Santa Barbara silent party with a traditional party and have much more fun! Meaning, you can start your party with our DJ speakers for a couple of hours and switch to headphones when it starts getting late. With this combined trick, you can party till the wee hours of a morning.