Visiting Santa Barbara – Best Online Santa Barbara Wedding Planning Guide
First Timer's Santa Barbara Wedding Guide to Visiting Santa Barbara
Top-Rated Tourist Attractions in Santa Barbara, CA
We enjoy being listed for newly engaged Santa Barbara couples looking for a First Timer's Santa Barbara Wedding Guide To Visiting Santa Barbara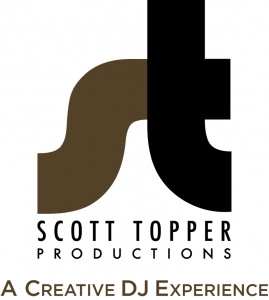 Click HERE to see Scott Topper DJ Productions listed on Visiting Santa Barbara.
Getting Married? Need a Santa Barbara Wedding Venue? Need Santa Barbara Wedding Services like a Santa Barbara Wedding DJ or Santa Barbara Musical Wedding Entertainment?
Visiting Santa Barbara is a local virtual travel and visitors experience trip planning guide showing you the beautiful seaside city on the California central coast from an insider's point-of-view. Making travel plans to Visit Santa Barbara? Our online Visiting Santa Barbara website will help you to save time and money when planning your Santa Barbara vacation or weekend getaway.
Watch Visiting Santa Barbara with Scott Topper TV Show Below!
Welcome to Visiting Santa Barbara, your virtual trip planning guide to all things Santa Barbara. We are all about Santa Barbara travel, vacation, lifestyle, arts, and leisure. Our local "Visiting Santa Barbara with Scott Topper" TV show is hosted by 24-year Santa Barbara resident and afternoon K-LITE 101.7 FM Santa Barbara radio personality Scott Topper.
Voted #1 Best Santa Barbara Trip Planning Travel Guide and TV Show 2021! Watch Visiting Santa Barbara with Scott Topper TV Show BELOW:

Since we've lived in Santa Barbara, CA since 1997, we offer expert insight as to where to stay, where to go, what to see, the best cocktails, food, real estate, shopping, wedding planning, entertainment, and more when visiting Santa Barbara!
At Visiting Santa Barbara you'll find Santa Barbara Eats & Drinks, Santa Barbara Hotels and Santa Barbara Lodging, Santa Barbara Real Estate, Santa Barbara Sights, Santa Barbara Things To Do, Santa Barbara Wedding Venues, Santa Barbara Wedding Services, Santa Barbara Breweries and Tap Rooms, Santa Barbara Wine Tasting, Santa Barbara Wineries.
Visit Santa Barbara Today for your Wedding Event!
Plan Your Santa Barbara Trip!
You'll quickly see why many celebrities live in Santa Barbara and Montecito as their hometown including Jennifer Lopez, Tom Cruise, Oprah Winfrey, Kevin Costner, Ellen DeGeneres, Portia de Rossi, Brad Paisley, Aston Kutcher, Natalie Portman, Kenny Loggins, Carol Burnett, Katy Perry, Jack Johnson, the Duke and Duchess of Sussex Meghan and Prince Harry, and of course The Big Lebowski himself, Jeff Bridges.
Planning a Santa Barbara Wedding or a Santa Ynez Valley Wedding – Solvang Wine Country Wedding? CLICK HERE to watch the local Santa Barbara TV show "Party Time with DJ Scott Topper" for all the best Santa Barbara wedding venues, caterers, coordinators and wedding planning tips.
Welcome to Party Time with Scott Topper COX 17 TV Show!

A fun, lively, behind-the-scenes half-hour interview COX 17 TV talk show program hosted by 3X Emmy nominee Scott Topper that highlights people that make parties and events come alive! Each month DJ-MC, show host Scott Topper interviews three event professionals as the panel of experts share their fun stories and experiences working in the glamorous multi-million dollar Santa Barbara County special events industry. Topics include hot trends, amazing event locations, planning tips, DJ Scott Topper's Top-10 Most Requested Songs of the Month, & Santa Ynez wine country destinations. Special musical guest Mitch Karno of Moneluv performs "Name That Tune" with prizes by Sunstone Winery and Artiste Winery. Set Design by Kerry Lee Dickey, Lighting by Spark Creative Events. Hair and Makeup by Mira Bella Salon & Spa. Furniture Rentals by Ventura Rental Party Center. Photos by Angelina Toporov of La Femme Photography.