Visiting Santa Barbara
Best Santa Barbara Trip Planning Travel Guide & TV Show 2021
Santa Barbara Hotels and Santa Barbara Restaurants
Santa Barbara Wine Tasting and Santa Barbara Activities
Click this link to experience Visiting Santa Barbara, your virtual trip planning travel vacation guide and TV Show featuring all things Santa Barbara. We are all about Santa Barbara travel, vacation, lifestyle, arts, and leisure.
Our local "Visiting Santa Barbara with Scott Topper" TV show is hosted by 24-year Santa Barbara resident and afternoon K-LITE 101.7 FM Santa Barbara radio personality Scott Topper. Watch our :60 second TV Show trailer.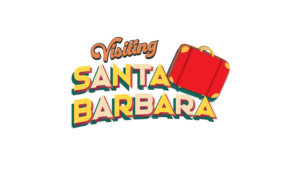 Visiting Santa Barbara is a local virtual travel and visitors experience planning guide showing you the beautiful seaside city on the California central coast from an insider's point-of-view. Making travel plans to sunny Santa Barbara, CA? Our online website will help you to save time and money when planning your Santa Barbara vacation or weekend getaway.
Since we've lived in Santa Barbara since 1997, we offer expert insight as to where to stay, where to go, what to see, the best cocktails, food, real estate, shopping, wedding planning, entertainment, and more!
Santa Barbara, CA Hotels, Restaurants, Events & Activities all online!
CLICK HERE for the Best Planning Resource Guide and TV Show Showcasing Santa Barbara 2021
Learn About Santa Barbara, discover Santa Barbara Eats & Drinks, Santa Barbara Hotels and Lodging, Real Estate in Santa Barbara, Santa Barbara Sights and Things To Do in Santa Barbara, Santa Barbara Wedding Venues & Services, Beer and Wine in Santa Barbara
Tucked between the Santa Ynez Mountains and the Pacific Ocean, Santa Barbara features the best of both worlds when it comes to outdoor adventure. Water lovers can enjoy the beaches and some of the most scenic islands in California just a short boat ride away. Hikers will find endless trails in the Los Padres National Forest with towering views of the Pacific. Add world-class wineries, fine dining, spas, manicured gardens, and the beautiful Mediterranean-style architecture of the city, and you'll understand why Santa Barbara is so beloved.
Visiting Santa Barbara features some of the best surf breaks in the world, which is why many of the top names in the sport make the town their home. You can watch the top dogs in action or take to the waves yourself. Rincon Point, known in the surf community as the "Queen of the Coast," features waves that travel for up to half a mile. Leadbetter Point features smaller breakers just west of Santa Barbara Harbor and is perfect for those just learning the sport. Campus Point at the University of California is another mellower spot for visitors to get up on a board and become a part of that famous surf culture.
Cycling is a great way to explore Santa Barbara. Bring your bike and enjoy comfortable beach cruises or challenge yourself by traveling through the mountains. One of the most iconic climbs for road cyclists in Southern California is Gibraltar, a nine mile ride that features more than 3,000 feet of climbing. Local cyclists refer to it as the Alpe d'Huez of Santa Barbara, recalling the famous mountain stage of the Tour de France. Mountain bikers have lots of options when it comes to going off-road. Stick close to town and explore Elings Park, which features about five miles of singletrack trails that are perfect for beginners. Serious riders will want to check out Jesusita and its 7 miles of trails in the mountains just outside of town. Be prepared for long climbs and some technical section of trail.
Santa Barbara has a wide variety of beaches to suit many moods. If you want to get in a game of volleyball, East Beach is the place to be. It also offers bike rentals, playgrounds, cafes, and other beach amenities. Arroyo Burro Beach is a dog-friendly beach that's an excellent beachcombing spot. Leadbetter Beach is the hot spot for surfing, boogie boarding, and swimming, while the west-facing Butterfly Beach may be the best place to watch a sunset.