Wedding DJs near Santa Barbara, CA
The Best Wedding DJs in Santa Barbara, CA
Santa Barbara Wedding DJs
Book your 2021 Santa Barbara Wedding DJ TODAY!
Keep the dance floor moving with music from Scott Topper DJ Productions.
We are Wedding Dance Party DJs in Santa Barbara, CA.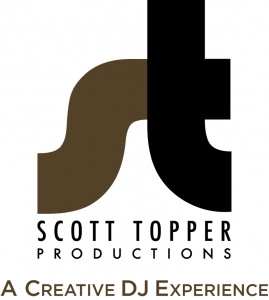 We are santa barbara wedding dj, dj santa barbara, wedding dj santa barbara, wedding djs near me, professional dj services.
Music sets the tone for your wedding day. That's why finding the right wedding DJ is such a big deal. You'll want to find a Santa Barbara wedding DJ who has great musical taste and can fill up your dance floor!
The best way to find a great wedding DJ is to read our reviews from past clients and set up a time to chat with us!
About Scott Topper DJ Productions
Scott Topper DJ Productions is a professional wedding DJ and entertainment service based in Santa Barbara, California. Scott Topper, the owner of the company, has more than 25 years of experience within the industry, delivering high energy performances every time. This skilled team understands the importance of your special day, adapting to the specific desires of each client.
Santa Barbara Wedding DJ Services Offered
Scott Topper DJ Productions has the ability to perform a wide spectrum of music genres such as electronic, pop, rock, and country music. The team aims to provide couples with seamless service, allowing them to avail of initial consultations as well as a bilingual MC. Clients can also avail of additional equipment that is truly state-of-the-art, including high-quality audio systems, microphones, and more.
Deciding on DJ music for your wedding? We recommend booking a Santa Barbara DJ that focuses on weddings.
When searching, look for DJs who will build a playlist based on your vision (dance party, mosh-pit, or something in-between!).
Understand the Wedding DJ Options
Have a specific DJ in mind? Reach out to us 9-12 months before your wedding. Otherwise, 6-9 months out is fine.
Decide which events you want a DJ for. Also consider additional equipment, like microphones, you might need on your wedding day.
Start a Conversation
Found a DJ you feel good about? It's time to start a conversation! Share your musical taste to see if it's a good fit.