Corporate Virtual Event Improv Fun & Games Team Building Online Experience 2020
Fun, Live, interactive virtual improv comedy one hour activity for businesses.
Book up to 10 employees or co-workers during each one-hour session with 3-Time Emmy Nominated TV Show Host Scott Topper.
We offer Virtual Team Building Options for Remote Employees
Improv Fun and Games with Scott Topper from Ameravant Web Design on Vimeo.
CLICK HERE FOR PRICING, AVAILABILTY AND BOOKING!
A great way for your team members to bond and come together during these challenging times.  Fun without your employees leaving their homes!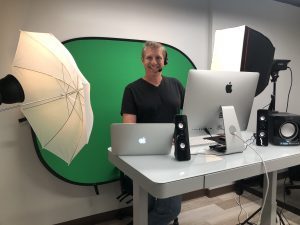 Testimonials
★★★★★ "Scott's experience was really great! While we had absolutely zero experience with performing improv he helped us learn the ropes and made it fun and enjoyable while sharing insights about how to get into improv and how to perform in front of an audience. We laughed a lot and definitely learned a lot." – Bill Smith
★★★★★ "Amazing improv experience for first time learners!" – Bishwamohan Pratap Samal
★★★★★ "The course stresses the basic building blocks of a successful improv such as exercising, visualizing your success, and being in the moment." – Mahmoud
★★★★★ "This improv comedy course is an amazing value-the tips, exercises, and ways to increase your confidence. I took an improv class decades ago since I realized how necessary the skill is to advance in my career (I do recruitment seminars across the country) and as I took this amazing course, I found it covered the same areas but with less cost and more focus and fun. Especially as we are in a time when "time is money", a course like this is invaluable. I highly recommend this fun course to anyone who wants to get ahead in the workplace." – Angela Roentgen


____________________________________________________
Fun and engaging online group activities your team will really enjoy! Scott's class is an awesome group activity for your next corporate event.
We know you need to get your team-building event planned right away and you can trust Scott's 20 years of improv performing experience. It is sure to be a hit with your colleagues AND your boss!
Every day we help companies big and small by providing fun, captivating and flexible improv online virtual activities designed to keep your employees entertained, engaged and motivated.

Team-building events don't have to be boring and lame!  Voted #1 Best Team Building Improv Activities in the United States.
We are currently offering improv comedy team building activities in a virtually hosted format for remote groups of up to 10 participants.
CLICK HERE FOR PRICING, AVAILABILTY AND BOOKING!