Hilton Santa Barbara Beachfront Resort Wedding DJs – Santa Barbara Wedding Venues
Wedding DJ Music Entertainment in Santa Barbara, CA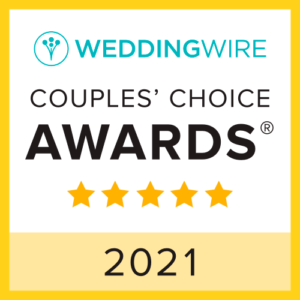 An ocean-front stay near the Funk Zone district
Hilton Santa Barbara Beachfront Resort is across the street from East Beach, one mile from the Funk Zone district – home to art galleries and wine trails. Santa Barbara Downtown is 10 minutes away and our concierge team can arrange activities such as kayaking, coastal cruises, and golfing. Enjoy our tree-lined pool and tennis courts. We have a spa and bike rental is available.
Coastal Weddings with Scott Topper DJ Productions
Our beautiful California coast location, iconic venues and flawless service are everything you need for your dream beach wedding.
A Stunning Beachfront Setting
Hold your wedding ceremony or reception in our beachfront resort, with nine beautiful, newly-renovated venues and spectacular views of the Californian coast. Our team will bring your ideas to life, while our catalogue of creative wedding suppliers offer endless possibilities for your big day. Our wedding package includes:
Breathtaking coastal views
Exquisite menus, rehearsal dinner, and wedding brunch packages
A plethora of indoor and outdoor venue options
Ample parking
Ceremonies directly on the beach
Ceremony and Reception Venues
Our resort features 60,000 sq. ft. of flexible indoor / outdoor meeting space including romantic gardens, our signature Plaza del Sol and grand ballrooms.
Ethnic Weddings
From traditional Southeast Asian weddings to Kosher celebrations, our knowledgeable Catering Team is qualified to recommend trusted vendors to customize menus for traditional ethnic cuisine.
We welcome approved outside caterers to prepare specialty cuisine. We provide the staff and service for your wedding or event.
Catering
We cater for every style under the Santa Barbara sun, from our signature wedding menus to bespoke creations our seasoned chefs create menus using only the finest and freshest local ingredients. We welcome tastings before wedding menus are chosen.
Al fresco lunches and seaside dinners, Sunset buffets and banquets, Late-night bites and sharing plates.
Santa Barbara Wedding Event Vendors we LOVE!
Event Planning
Bright Blue Events
Carole
Telephone: 310-408-8142
Email: info@brightblueevents.com
Visit: http://www.brightblueevents.com
Dulce Dia Events
Shawna
Telephone: 805-403-5408
Email: dulcediaevents@gmail.com
Visit: http://www.dulcediaevents.com
Event of the Season
Cassidy & Kelly
Telephone: 805-705-9727
Email: info@eventoftheseasonsb.com
Visit: http://www.eventoftheseasonsb.com
Events by M and M
Meg
Telephone: 805-864-6447
Email: info@events-mm.com
Visit: http://www.events-mm.com
Onyx + Redwood
Jessica
Telephone: 805-403-1618
Email: info@onyxandredwood.com
Visit: http://www.onyxandredwood.com
Rani Hoover, Inspired Weddings and Events LLC
Rani
Telephone: 805-245-8199
Email: ranihoover@gmail.com
Visit: http://www.ranihoover.com
Floral Design & Décor
Exotic Green Garden
Tiana
Telephone: 805-494-5300
Email: exoticgreengarden@gmail.com
Visit: http://www.exoticgreengarden.com
Grass Roots
Eileen
Telephone: 805-682-9105
Email: info@grassrootssb.com
Visit: http://www.grassrootssb.com
Kaleidoscope Flowers
David
Telephone: 805-962-0032
Email: kalflower@aol.com
Visit: http://www.kaleidoscopeflowers.com
Officiant
Ceremonies by Nanette
Nanette
Telephone: 805-452-0056
Email: nanette@ceremoniesbynanette.com
Visit: http://www.ceremoniesbynanette.com
Rev Jerry Bellamy
Jerry
Telephone: 805-687-4248
Email: jerry@bellamyservices.com
Visit: http://www.santabarbaraweddingminister.com
Photography
Baron Erik Spafford Photography
Baron
Telephone: 805-569-9939
Email: baronspafford@cox.net
Visit: http://www.baronspafford.com
Cattura Weddings
Christine
Telephone: 310-739-2599
Email: info@catturaweddings.com
Visit: http://www.catturaweddings.com
Global Photography
Yogi
Telephone: 805-529-7557
Email: yogi@globalphotography.net
Visit: http://www.globalphotography.net
Kelsey Crews Photography
Kelsey
Telephone: 805-699-6232
Email: kelsey@kcrewsphoto.com
Visit: http://www.kcrewsphoto.com
Rewind Photography
Matt
Telephone: 805-768-4888
Email: matt@rewindphotography.com
Visit: http://www.rewindphotography.com
Michael + Anna Costa Photography
Anna
Telephone: 805-455-8792
Email: anna@michaelandannacosta.com
Visit: http://www.michaelandannacosta.com
Valorie Darling Photography
Valorie
Telephone: 310-571-5446
Email: hello@valoriedarlingphotography.com
Visit: https://valoriedarlingphotography.com
Rentals
Bright Event Rentals
Richard
Telephone: 805-566-3566
Email: sales-sb@bright.com
Visit: http://www.bright.com
Salon
Salon Del Mar
Sherry
Telephone: 805-884-8561
Email: salondelmarsb@gmail.com
Visit: http://www.salondelmarsb.com/
Specialty Cleaners
Ablitt's Fine Cleaners
Sean
Telephone: 805-963-6677
Email: sales@ablitts.com
Visit: http://www.ablitts.com
Videography
Agapé Films
Nico
Telephone: 805-364-4475
Email: nico@agapefilms.net
Visit: http://www.agapefilms.net
Riviera Productions
Jennie
Telephone: 805-452-7069
Email: info@rivierasb.com
Visit: http://www.rivierasb.com