Los Angeles Wedding DJs 2021 – LA Music DJ Entertainment Services
Best Wedding Dj in Los Angeles, CA
Wedding DJs in Los Angeles, CA
We provide Professional Wedding DJ Services in Los Angeles.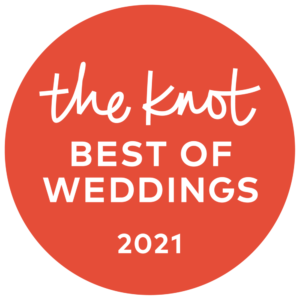 Are you looking for Wedding DJs in Los Angeles? We can help! We are the number one Wedding DJ/MC company in Southern California. Our experienced affordable LA Wedding dance party DJs create the perfect soundtrack for your Southern California Wedding celebration.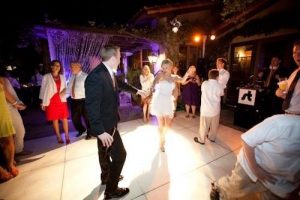 Our LA Wedding DJ Entertainment goal is to work with you to create an amazing, personally crafted Los Angeles Wedding Ceremony and LA Wedding Reception that will be energetic, classy, and fun. Your Los Angeles wedding day is the biggest moment in your life and we're here to help you to plan and celebrate your special memory with your family and friends.
We are Los Angeles Wedding djs:
Looking for a DJ in Los Angeles? In a city oozing with talent, L.A. DJs have what it takes to get the whole party dancing! Now you have found the perfect DJ-Emcee for your wedding! Whether you're looking to party like the stars and starlets of Hollywood or keep it mellow like a day on Long Beach, make sure you find the DJ that gets your party a star on the Walk of Fame. We are professional DJs in the Greater Los Angeles area.
CONTACT US FOR PRICING AND AVAILABILITY!
We provide Wedding DJ entertainment as Thousand Oaks Wedding DJs, Camarillo Wedding DJs, Simi Valley Wedding DJs, Ojai Wedding DJs, Fillmore Wedding DJs, Castaic Wedding DJs, Santa Clarita Wedding DJs, Burbank Wedding DJs, Pasadena Wedding DJs, Santa Monica Wedding DJs, Rancho Cucamonga Wedding DJs, Long Beach Wedding DJs, Beverly Hills Wedding DJs, Canoga Park Wedding DJs, Reseda Wedding DJs, Woodland Hills Wedding DJs, Calabasas Wedding DJs, Malibu Wedding DJs, Moorpark Wedding DJs, Agoura Hills Wedding DJs, Van Nuys Wedding DJs, Porter Ranch Wedding DJs, Northridge Wedding DJs, Chatsworth Wedding DJs, Sherman Oaks Wedding DJs, Studio City Wedding DJs.
Set the Perfect Mood for Your Special Los Angeles Wedding Celebration
Scott Topper DJ Productions is a professional wedding DJ company. This impressive team has over 25 years of experience in the wedding DJ entertainment and music industries. With personalization acting as a primary pillar of their fun-loving services – couples are sure to enjoy a memorable experience with the help of this team.
Owner and lead DJ, Scott Topper, strives to elevate the mood in each and every room he performs for. Scott and his team love getting to know their clients ahead of their big day to gain a better understanding of their preferred style. As a three-time Emmy-nominated TV host, Scott knows how to interact and engage with his audience on a deeper level.
Scott can take you on an auditory tour of the world, with his vast international, genre-spanning repertoire. Whether you're seeking specialty Arabic, Caribbean, Latin, Flamenco, Klezmer music, or classic rock and pop hits – Scott has got the perfect tune lined up. Scott and his team can also provide teak dancefloors, action photo booths, lighting services, and audio-visual rentals in order to elegantly transform your big celebration.
Scott Topper offers couples an array of fun DJ services to spice up their celebration. You can choose from karaoke and silent disco packages, as well as a live percussionist to perform alongside your DJ. This dedicated DJ also provides couples with state-of-the-art audio-visual equipment for optimal sound quality.
Reviewed On 2/22/2021 by Amanda N, 5 Stars
Scott was an amazing wedding DJ, who stayed in constant contact with us and made sure our day was so special!! Even with having a wedding during the pandemic, Scott did not give up on us and adjusted to any last minute changes that we made (even the day of). Don't worry about spending more money to have a wedding coordinator either because he will plan everything for you! Throughout the entire wedding he wore a mask and social distanced himself from everyone, which was so comforting. Our families and friends fell in love with him, saying he was the life of the party! Do not look any further because he is THE best in southern/central coast of California!
Reviewed On 10/24/2019 by Matt D, 5 Stars
Scott Topper was one of the best DJs and kept the party going all night long even when the hotel venue turned on the HEAT when it was 75 degrees outside. He brought down the tempo enough for people to get water or other beverages, grab a breather, then get back out on the dance floor. From the minute we walked through the door to the minute we left everyone had a great time. He was proactive on getting everything lined up perfectly. If you're not hiring Scott Topper then you're making a mistake.