Male Voice Over Artist English Speaking Scott Topper
Professional Male Voice-Over Actor Services
Professional Male Voice Actor for Movie Trailers, English (North American), Announcer, Characters, Motivational Speaker, Narrator, Spokesperson, Authoritative. Get the Best Voice-Over for your brand media project today!
CLICK HERE TO CONTACT SCOTT NOW!
Vocal Characteristics Languages English (North American), Accents, Austrian, British, Canadian, Caribbean, Russian, Scottish, US Mid-Atlantic, US South West (Texas), US West Coast (California, Portland)
Voice Ages Young Adult (18-35), Middle Aged (35-54)
Male Voice Over Skills for Animation, Business, Documentaries, Educational, Internet Video, Movie Trailers, Radio, Telephone, Television, Video games.
Scott Topper Hosting KRUZ 97.5 FM Way Back Weekends Radio Program
KRUZ 97.5 FM Scott Topper hosted the "Way Back Weekends" radio program for Cumulus Broadcasting. This show featured music from the 1970's and 1980's, giveaways, entertainment reports, fun comedy sketches, national touring bands, music history, artist interviews, in studio performances, and an update on who's playing where, and more.

Scott is Very Professional inside and outside the studio and offers a fast turnaround time by providing files faster than expected and am able to take direction very well.
Listen to Scott on the radio at K-LITE 101.7FM every day from 2-6PM PST by clicking HERE: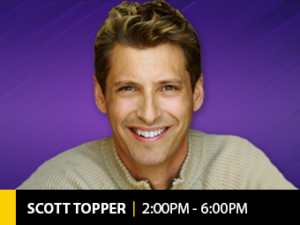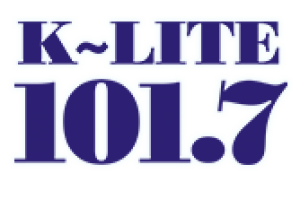 Scott offers the perfect voice to your voiceover project! Talent in Commercial, Narration, Animation, & E-Learning. Reach out to Scott Topper today for a free consult to see if you would be a great fit! CLICK HERE NOW TO CONTACT SCOTT DIRECTLY!
Male Animation Voice-Over Artist Scott Topper Audio Samples Male Voice Over Cartoon Voices Services
Scott Topper Male Animation Voiceover Reel 2021 5 Audio Samples
Male Voice-Over Artists – Amazing Voice Over Services
Professional Voice-Over Services. Get the Best Voice-Over, at Unbeatable Value! Select USA Top Freelancer to Produce a Voice Over, Exactly How You Dreamed It! 24H Delivery.
Hire In-Demand, Remote Talent and Top Voice-Over Talent Scott Topper Now! Trusted by Globals Businesses around the World's Work Marketplace. Devs, creatives, writers. Increased Productivity. 90% of Customers Rehire Voice-Over Artist Scott Topper.
This is an interview with Jeff Bridges with Scott Topper Voice Over shot and edited in 2003 at the Biltmore Hotel in Santa Barbara.

Hire Male Voice Over Artist Scott Topper Today! Scott is the World's #1 Source when Hiring a Male Voice Over Artist. Scott Topper is an English Speaking American Language Voice Artist offering Professional Quality Sound.
Scott is a full time professional voice actor. Scott's goal is to provide you with the best voice over experience.
U.S. English Speaking Male Voice-over Artist Scott Topper is ready for you to Hire Professional Male Voice Over Talent Online.
Scott's voice captures your audience's attention & delivers your message clearly & will enrich your next project. Call or email for a quote by clicking HERE.
Joey Bag O' Doughnuts – Happy Birthday Funny Custom Greeting Video

More about Scott:
Music is Scott Topper's passion. Scott is an American on-air Radio Personality and TV Show Host/Producer.
Scott started his career on the East coast as a mobile DJ entertainer in the New Jersey/Philadelphia/New York area. His first radio gig was a three-year U.S. touring host of ABC Radio program's "American Top-40 On-Tour" with Shadoe Stevens.
Scott received three Emmy nominations for his FOX Kids TV Show "Topper's Clubhouse." Scott loves improvisation and co-starred in "Hypnotalk" on E! Entertainment TV, and played an alien Kantare Guard on Star Trek: DS9. Scott studied and performed Improv Comedy at The Groundlings in Los Angeles, and he performed improv in Santa Barbara with "Tater Tots" and "Troupe du Jour." As "Night Guard Scott," Mr. Topper toured the United States doing Improv and promoted the DVD release of the movie "Night at the Museum" for Twentieth Century Fox. Scott virtually hosts a remote corporate team-building activity, Airbnb's Improv Comedy Fun & Games Online Experience for businesses around the world to help share a few laughs and relieve isolation stress during the pandemic. Scott has also authored over ten books and DVD's on Public Speaking that are sold on Amazon.com.
Scott served as reality Field Producer for MTV's "Taildaters," and later became show runner for MTV's Improv dating show "Burned." Scott was also an Entertainment Reporter for FOX 11, KKFX-TV interviewing celebrities such as Whoopi Goldberg and Jeff Bridges to name a few at Hollywood red carpet events. Scott hosted "Way Back Weekends," a 70's and 80's radio show on 97.5FM, KRUZ on the CA Central Coast. Scott also co-starred and performed with Chalie's Angels TV star Cheryl Ladd on "The Local Show" along with comedian Jonathan Winters.
Scott hosted "Bizarre Buddies," a wacky reality TV show and he hosts "Party Time with Scott Topper" on COX 17 TV and "Music News" on YouTube and Facebook. Scott's loves basketball and was once the mascot "Big-Shot" for the Philadelphia 76ers Basketball team and he played the "Phillie Phanatic" mascot for the Philadelphia Phillies Baseball team. Scott loves going to the Santa Barbara beaches with his son Skyler and his wife Angelina. Scott's family has two fish named "Finley" and "Koi," and a Hamster named "Fuzzy." Scott's favorite color is blue and he plays guitar, writes songs, and performs his original music with his alternative rock band "Moneluv."
As a mobile DJ entertainer and emcee, Scott was featured on Ryan Seacrest's A&E Ballroom Dance competition reality TV show "Montecito." Scott regularly DJ's and MC's Special Events, Galas, Celebrity Parties, and Non-Profit Fundraisers in Santa Barbara, Santa Ynez, and Hollywood, CA. He is also a 2020 virtual corporate emcee and online event host for award shows, webinars, TV broadcasts, and live-streaming video productions.
Corporate Improv Comedy Online

Scott Topper male voice over artist for Corporate, Inspirational, Motivating, Straight-forward, professional.
Studio Turnaround Time 24hrs, and often the same day, with a quick turnaround without ever compromising quality… including same hour at times for very rush jobs or clients in a panic. Most occasions same day, if not next day, min
Live Directed Sessions with ISDN, Other (Clean Feed, Session Link Pro, etc), Phone Call, Phone Patch, Source-Connect, Video Conferencing (Zoom, Skype), ipDTL
Microphone Sennheiser 416, Neumann TLM 103
Computer & Software Mac Tower, MacBook Pro, Logic 9.0, Logic 10.0, Twisted Wave, Source Connect
Special Equipment Source Connect Pro, Whisper Room Vocal Booth
Service Overview Voice Over, Voice over recordings for commercials (radio, tv, and internet), documentaries, film, corporate narrations, medical, e-learning, telephony, jingles and singing. Can also provide complete production services with original music, royalty free music, final mixing and mastering on your existing projects, etc. We can split any and all files.