Outdoor Classic Mobile DJ Booth Pickup Truck for Live Events
Santa Barbara Mobile DJ Vintage Live Event Truck
Mobile DJ Truck Musical Entertainment in Santa Ynez, CA
Our mobile DJs will entertain your group of guests on the back of our vintage 1951 F2 Ford Pickup truck bed.
Great for outdoor DJ parties and events that want a rustic and vintage old school look!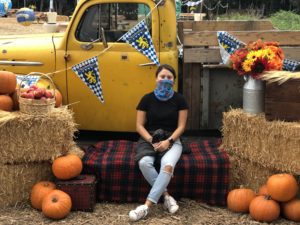 Our classic mobile dj truck creates a WOW and fun party atmosphere!
Our outdoor DJ pickup truck mobile booth can offer branded entertainment with logos and company branding available on the truck.
We offer an easy set up. Either we plug into your electric or you can rent our outdoor generators to fire up the crowd!
Our mobile DJ truck is available to perform at events throughout Southern California offering Unique and memorable DJ entertainment.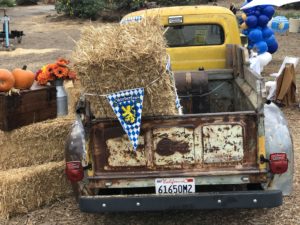 Our mobile DJ Truck can offer eye catching branded entertainment for parties and events throughout Montecito, Goleta, Solvang, Malibu, and Santa Ynez, CA.
The Scott Topper DJ Productions outdoor DJ mobile truck booth is perfect for marketing events, festivals and outdoor parties.
We are a Mobile DJ, DJ Truck, Branded mobile dj entertainment, DJ, and an Outdoor DJ booth.
EVENT DESIGN, WALKABOUT MUSICAL ACTS, MOBILE AND POP-UP VENUES, WALKABOUT ENTERTAINMENT, LIVE MUSIC AND DJ, EVENT DJS, DECOR AND PROP HIRE
Our exciting outdoor mobile DJ vintage truck is the perfect addition to your outdoor special event or festival. With versatile booking options this outdoor DJ truck booth can offer branded entertainment perfect for marketing and promotional campaigns.
You can create a variety of branded entertainment options, from a fully branded wrap of the vintage mobile DJ truck, to having panels branded to offer a more unique design. With our Vintage 1951 F2 Ford Mobile DJ Truck working as a mobile advertisement for your brand this customized DJ entertainment booth truck is hugely popular for sponsored areas at Los Angeles events, product launches and sporting events.
Classic Vintage Ford Pickup Mobile DJ Truck
-Perfect for annual events
-Outdoor Mobile DJ vintage truck with your branding.
-Branding visible from all mobile dj truck sides
-Most effective form of branded dj entertainment
Our cool and retro outdoor DJ booth can also provide a variety of event effects, including italian string lighting, moving DJ lighting, L.E.D. Up-Lighting, and a smoke machine. As a mobile DJ event truck, we can perform anywhere, in a field or on the grounds of large venue.
We can also provide disco lighting, moving dj dance floor lighting, and other lighting effects to suit your event needs.
Our mobile vintage truck DJ option is really popular at sporting events, providing much needed motivation during a race, or a celebration at the end of a Walk-A-Thon. Soundtracks and the type of music can be tailored to your event and theme, and if preferred you can book the outdoor DJ booth without a DJ and provide your own.
The standard package for our Southern California mobile DJ truck comes with the following sound equipment:
– 2 EON G-2 speakers
– 2 Pioneer CDJ's
– 1 Pioneer DJM Mixer
– 1 Honda EU 20i Generator
– 1 Wireless Mic
– All cables and leads included
– Back-up Generator
– Back-up CDJ
– Back-up Mixer
– Back-up Mic
Classic Vintage Mobile DJ Truck Booking Tips:
-Outdoor DJ truck booth can be set up in 30 minutes, and takes 30 minutes to break down
-Branded Mobile DJ Event entertainment
-Additional sound and lighting equipment available to hire
-Short term and long term hire available
-Great for large events needing wide coverage
For more information or to book our outdoor mobile DJ truck booth, CLICK HERE NOW!