Music News with DJ Scott Topper Episode 2
Hi I'm DJ Scott Topper with this week's Music News from your favorite bands, djs, and rock venues.

The Broadway sensation Hamilton will be available for home viewing this summer! The musical is coming to Disney Plus on July third, bypassing next year's theatrical release, more than fifteen months ahead of schedule!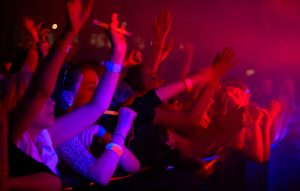 London England is preparing to launch a new socially distanced immersive music event and venue in October deemed 'Lockdown Town,' taking fans on a nostalgic journey through 1950's rock and roll.

In the wake of recent mass protests, singer songwriter The Weeknd donated half a million dollars to racial equality organizations and asked fans to "give what you can." The Toronto musician also asked for donations from Universal Music Group, Spotify and Apple Music.

Lady Gaga's "Chromatica" album has arrived. The new video, "Rain On Me," features Ariana Grande as they both rock some radical choreography. Check it out!
That's this week's "Music News" brought to you by Scott Topper DJ Productions…until next time!