Photo Booth Rentals Santa Barbara
Our Santa Barbara photo booths are the perfect addition to any event! We Use the Newest Equipment & Technology to Capture Your Moments. Print & Digital Options.
Weddings, graduations, reunions, birthdays, corporate events, holiday parties, etc. Book with us today!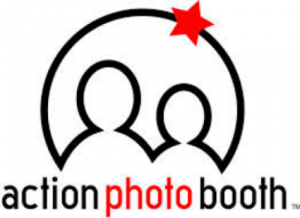 Photo booths are great ways to making an event or celebration very memorable.
SANTA BARBARA PHOTOBOOTH RENTALS
A FUN, MODERN, INTERACTIVE & OPEN PHOTO BOOTH EXPERIENCE FOR 2022 EVENTS!
Of course you'll have your professional event photographer commemorating the headline moments during your big day, but having a special photo booth to capture those unique, fun times between you and your guests is truly irreplaceable.
Action Photo Booth is so often one of the hubs for fun interaction with family and friends, and serves as one of the total highlights of the event. It's a great place for guests to take a break from the dancing and get an extra party favor to take home the memories!
Glam Selfie Modern Open Photobooth
Photo Booth Rental Includes Delivery, Set-Up, and Breakdown within 30 miles of Santa Barbara. Custom Template, Tons of Fun Props, and an Online Gallery!
Gold or Silver Sequin Photobooth Backdrop
Photo Booth Rentals in Santa Barbara, CA, Southern CA and Beyond! Open Air Photobooth Santa Barbara to Solvang, California
MODERN. STYLISH. UPSCALE. PHOTO BOOTHS
Preferred Vendor at:
Calamigos Ranch (Malibu)
Gerry Ranch (Camarillo)
Villa & Vine (Santa Barbara)
Santa Barbara, CA Photo Booths
Everybody squeeze in and say cheese! Photo booths are a unique addition to just about any event: weddings, birthdays, bar/bat mitzvahs, and more. Rent one for your special event today.
A great addition to any wedding or event. We service Santa Barbara County as well as surrounding areas. With our action photo booth being open air you can place this unit almost anywhere and have a beautiful sequin backdrop.
WELCOME to SANTA BARBARA ACTION PHOTO BOOTH RENTALS
Planning a wedding? Need a Santa Barbara photo booth rental? Action Photo Booth is a professional Photo Booth Rental Company based in Santa Barbara, CA. Want a professional Santa Barbara Photo Booth company to create FUN at your wedding reception?
Photo booth rental Santa Barbara chic is the way to go! You will LOVE Action Photo Booth! It is so much fun- NEED A SANTA BARBARA WEDDING DJ? CLICK ON THIS LINK FOR SCOTT TOPPER DJ PRODUCTIONS NOW!!!
For more information about renting an Action Photo Booth for your event, please contact us at: scott(at)scotttopperproductions(dot)com
There are so many benefits of having a photo booth at your event. Now that everyone is all about social media, having a photo booth lets guest have a fun way of taking photographs. They can have a hard copy and all photos are also saved for free online.
Santa Barbara Photo booths, without a doubt, can be beneficial beyond weddings and other social events. Action Photo booth rentals are a great way to add excitement and fun to any event. They provide guests with a unique experience that they can enjoy and share with others.