Santa Barbara Wedding DJs
Wedding DJs for Hire
Want a pro Wedding Emcee to announce your wedding grand entrance? Done. Need a Wedding Reception DJ announcement to get all your guests on the dance floor? Check. If you're having a large wedding reception, leave it to Scott Topper DJ Productions to wrangle your guests and make sure they're on the same page at all times.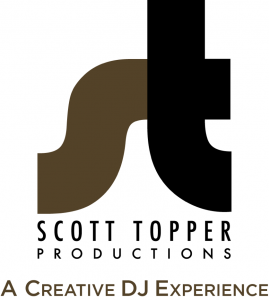 We will happily make any necessary wedding dj announcements and act as a traditional MC. We provide music entertainment for your wedding reception. We serve as master of ceremonies so when you hire Scott Topper DJ Productions you will have both a Wedding MC and a Wedding DJ for the price of one.
DJ Music can make or break a wedding celebration since we as DJ's are the heart and soul of a wedding reception. We find out your favorite dance vibe and the type of music you like to listen to and dace to all night long. People remember a packed dance floor!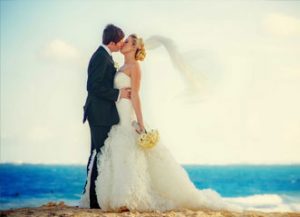 Great music sets the tone of your wedding and solidify a theme. What musical genre best reflects your personalities? What inspires the ambience you want to create? Do you like '70s disco or Top-40 Dance Music? We offer balanced and eclectic mixes of musical styles for all ages. The songs we play sound exactly as you want them to get everyone on the dance floor.
As DJ's, we have a charismatic stage presence and excellent emcee skills that can set the mood and keep the party going. We play the right father-daughter dance and even a "Chicken Dance" if the Bride and Groom make the request!
While your wedding planner and/or venue and caterer will likely take the lead on creating your wedding-day timeline, we help you with the music planning and timeline coordination. We are responsible for executing and enforcing the timeline during your reception, making announcements to ensure that events occur on time and if there are any hold-ups, adjusting accordingly.
We play recorded music for ceremonies, cocktail receptions, and dinner-dancing wedding receptions. From the wedding party processional to the moment you say "I do", we create the vibe for your ceremony. And during cocktail hour, we can play light, upbeat music that doesn't distract from the activities at hand—mingling, eating, and imbibing.
Photo Booth Rentals
Yes, we provide an open action photo booth for Weddings! Action Photo Booth is so often one of the hubs for fun interaction with family and friends, and serves as one of the total highlights of the event. It's a great place for guests to take a break from the dancing and get an extra party favor to take home the memories!

Moving DJ Dancefloor Lighting and LED Uplighting for Weddings
Good lighting design can transform the entire look and feel of your event. Lighting is a quintessential component of a stellar event, helping to set the mood and generate an entire "atmosphere." Lighting adds depth and enhances the spatial beauty of the space. With over a decade of event lighting experience, we offer customized lighting packages including special effects lighting and L.E.D. uplighting.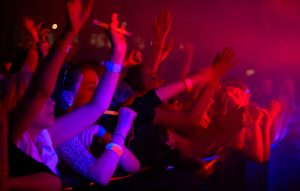 Silent Disco After Parties for Weddings
Quiet Clubbing headphone DJ dance party with 1, 2, or 3 DJ's playing different genres of music on each channel ie: 70's Disco on red headsets, 80's on blue headsets, Top-40 on green headsets.
We can even add a 4th DJ with actual speakers in the same room so there is background music on low volume as people enter/exit the party! Prices vary based on number of DJ's and number of headsets.

Dance Floor Rentals
Do you need to rent a dance floor for your Wedding? We have Santa Barbara dance floors for rent. Our party dance floor rentals are the best. We offer Santa Barbara dance floor rentals so that you can rent a dance floor in Santa Barbara or Goleta.

CLICK HERE to contact us today for pricing and availability!