San Luis Obispo Wedding DJs
Best Wedding DJs in San Luis Obispo, CA
Central Coast Wedding DJs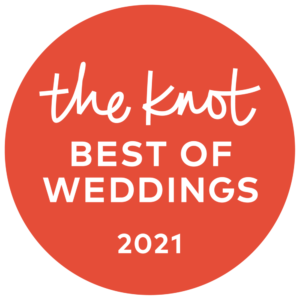 Looking for dj entertainment music for your wedding?
Scott Topper DJ Productions is the most recommended wedding dj in San Luis Obispo, CA!
We offer Professional Wedding DJ Services at Prices You Can Afford. Find Us in San Luis Obispo, CA. We are your Premier Full Service Wedding and Event San Luis Obispo DJ company. Call Us Now to Reserve Your Date.
CLICK HERE TO GET YOUR PARTY STARTED!
We provide top rated San Luis Obispo Wedding DJs near you instantly. For free! Affordable prices. Free estimates, no guessing. Connect with our top rated DJs instantly! Upfront pricing. No obligation. Detailed & professional Wedding DJs. Get quotes in minutes.
Music can really set the tone for your San Luis Obispo wedding day. That's why finding the right San Luis Obispo wedding DJ is such a big deal. You'll want to find a Pismo Beach wedding DJ who has great musical taste and can fill up your dance floor! The best way to find a great wedding DJ is to read reviews from our past clients and give us a call or e-mail today!
We are also The Cliffs Hotel and Spa Wedding DJs in Pismo Beach, CA!
Voted Central Coast #1 Best San Luis Obispo Wedding DJ Experience You Could Asked For!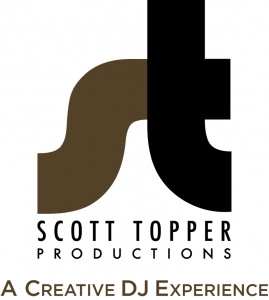 We are also Avila Beach Wedding DJs, Wedding and Event Services, Wedding DJ, Event DJ, party planning, event planning, Wedding Disc Jockeys, Central Coast Wedding, Central Coast Wedding Services, Central Coast Event Services, San Luis Obispo Wedding, San Luis Obispo Wedding Services, San Luis Obispo Event Services, Scott Topper Productions, Scott Topper DJ Entertainment, Scott Topper DJ Weddings, Central Coast DJ, San Luis Obispo DJ
We are fun and unique one-of-a-kind Wedding DJ entertainment for your special day. We offer DJ Entertainment on the Central Coast, DJs, Emcees, and decor lighting you'll want at your event.
Our Wedding DJ Service Area is Based out of San Luis Obispo, CA, serving the surrounding communities and the following Central California locations:
Central Coast Beach Areas ranging from Santa Barbara to Cambria
Fresno, Bakersfield and parts of the Central Valley
Paso Robles and the Central Coast Wine Country
Santa Barbara Wine Country
Other areas by special arrangement
Make your Wedding reception terrific with an amazing DJ. We are the most-recommended DJs near you. Dance the entire evening and have a memorable experience! Thousands of fun dance songs to choose from. We are detailed & professional. Get quotes in minutes. Upfront pricing. No obligation.
We create Award-Winning Weddings Serving the California Central Coast! (Santa Barbara County, San Luis Obispo County, Northern Ventura County and Wine Country Venues)
Review our DJ profiles, see footage of past gigs, and compare prices all in one place.
We are a full service Wedding DJ event company that provides personalized high quality special event Wedding DJ entertainment services. With over 15 years of experience call us today for a free price quote and check availability!
We have the wedding dj experience and skills to make your wedding event memorable for you and your guests.
The role of a DJ goes far beyond playing music. It's about the energy, the personality, and having the know how to adapt to each unique atmosphere. With STP, every event is tailored to YOUR day. We understand that each event brings its own unique element, which is why we have custom packages to suit your every need.
Providing DJ Entertainment in Los Angeles, Santa Barbara, Santa Ynez, San Luis Obispo, Ventura and Orange County since 2003. If you need fun DJ music, L.E.D. uplighting, moving dance floor lighting or a lively Action Photo Booth with props for your wedding, corporate event, mitzvah, fundraiser, gala, or upcoming dance party, call us at 805-965-7978 for pricing and availability.