Santa Barbara LIVE Stand-Up Comedy for a Cause Benefit Show Thursday, April 29, 2021
Presented by VisitingSantaBarbara.com, Scott Topper Productions, and Islay Events
LIVE Backstage Outdoors at The Red Piano State Street Santa Barbara
Date: Thursday, April 29, 2021
Location: The Red Piano, 519 State St, Santa Barbara, CA 93101
Time: 7:30PM to 9:00PM
LIVE Stand-Up Comedy Show for a Cause 4/29
Need a laugh? Support Teddy Bear Cancer Foundation Thursday April 29 in Santa Barbara with Comedy for a Cause. Three funny stand-up comics entertaining live, outdoors and outback at the Red Piano on State Street downtown Santa Barbara for one terrific cause.
Experience headliner Pete George from Planet Hollywood and Hard Rock Casino in Las Vegas, comic Dr. Mike, and the hilarious comedy of Anne Wilde.
Hosted by K-LITE 101.7 FM's Afternoon Drive Radio and Live Streaming DJ Scott Topper. Book your outdoors pod table now by visiting TheRedPiano.com, on their Who's Playing Backstage page for all show details. Must be 21 and older and wear a mask. 8PM showtime.
Tickets range from $45 to $75. Purchase your pod table tickets today by clicking HERE as this outdoor fundraising event will sell out fast! Presented by VisitingSantaBarbara.com, Scott Topper Productions, and Islay Events.
To benefit
Teddy Bear Cancer Foundation
80 person capacity Outdoors
Pre-Sale Tickets ONLY Online HERE:
Purchase your pod table and remain socially distanced with masks.
Maximum Table group up to 10 people and each table 6 feet apart outdoors and masked.
About your headliner…Pete George has been a comedian for thirty years with over 8,500 performances. He has headlined some of the biggest venues including The Funny Bones, Improvs, Hard Rock Casinos and The House of Blues bringing his hysterical combination of stand up and electric guitar comedy. Pete has also performed for the military both overseas and in the US, countless college performances and his corporate clients include; American Eurocopter, Ford Motor Corporation, World Financial, Gateway Computers and United Cerebral-Palsy.
"Pete George, in a word…Hilarious! In several words, Pete George is entertaining, creative, versatile, witty and most of all…funny! Actually, words cannot describe Pete George…he really is the complete comedy package that you simply must see to believe." Kevin Kearney – Owner/National Comedy Booker
"Pete George stole the show….he was so funny and really had the entire audience in stitches. Please bring him back again and again. I have never laughed so hard and everyone in the audience was talking about how great he was. Please bring Pete back!!!" Dodi Moore – Hard Rock Casino
Feature Act Dr. Mike

One day, while healing the sick, curing the long suffering and chronically complaining, and telling the moderately injured to fill out the proper forms and wait their turn, Dr. Mike realized that patients strapped to gurneys make the best captive audiences and that the only true way to heal someone is to make them laugh. For laughter that comes from the heart and not dispensed by a nitrous oxide mask, heals the soul, if not the internal bleeding.
Currently, the doctor is working with writer Michael Lent and veteran television producer Bryan Stratte on a sitcom based on his life.

Opener Anne Wilde


Ms. Wilde has performed as a professional actress, voiceover artist, & stand up comic in film, television, video games, theatre, & comedy clubs for more than two decades in New York City, Los Angeles, & across Europe. She is a member of SAG-AFTRA-AEA and received her training from NYU Tisch School of the Arts, AFI, & Temple University's London program. After living in Switzerland for the last 16 years, Anne is thrilled to be a new resident of Santa Barbara with her awesome son, Dylan, & adorable little pug, Peggy!
Emcee Scott Topper, afternoon drive radio DJ personality at K-LITE, 101.7FM Santa Barbara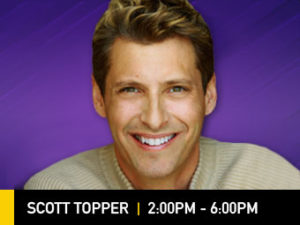 Media Sponsors: K-LITE 101.7FM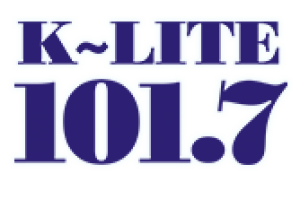 This show is 21 & up and is only open for pre-sale tickets.
No tickets will be available at the door.
We are partnering up with The Red Piano to bring you a safe and enjoyable experience in their newly created – back outdoor patio equipped with a full stage and sound system as well as space for tables safely spaced apart. This intimate event is limited in seats. We will require people to enter the venue with masks until they are seated and for people to remain in their seats unless using the restrooms. The venue and the promoter are working with the Santa Barbara County Health Department to safety bring back music to our community so we appreciate your cooperation.
* IMPORTANT
Tickets must be purchased for the full table.
Each person will need to bring their individual ticket to the show or come in a group.
Enter through the front entrance on State Street. Mask are required until seated. No outside food or drink, ID required.
No photography or filming of any kind will be permitted during the show.