Santa Barbara Wedding Venue DJs – The Cabrillo Pavilion Wedding DJs Santa Barbara 2020
Santa Barbara Wedding DJ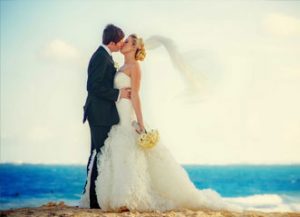 The historic Cabrillo Pavilion is a premier oceanfront event venue located on Santa Barbara's East Beach.
Host your event in the newly-revitalized Cabrillo Pavilion, one of the few venues in Santa Barbara located right on the beach. This 1920s landmark reopens in the fall of 2019 after an extensive renovation. The upper level events room, including an entry lounge and two terraces facing the ocean, holds 215 guests. The Pavilion is a picturesque location ideal for wedding receptions, conferences, family celebrations, and gatherings of all types.
The adjacent beach provides the unique opportunity to pair an event with a beach ceremony or team-building activity.
More information about the beach level of the building including new showers, multi-purpose and fitness rooms, as well as the new restaurant, La Sirena, will be coming soon.
Santa Barbara Wedding Venue DJs – The Cabrillo Pavilion Wedding DJs Santa Barbara 2020
1118 E Cabrillo Blvd, Santa Barbara, CA 93103
Cabrillo Pavilion DJs
Venues & Event Spaces, Wedding Planning
Santa Barbara ocean-view weddings, wedding receptions, wedding rehearsal dinners, private and company parties. The landmark Cabrillo Pavilion Arts Center is the most affordable, beachfront location in Santa Barbara for your special events. Celebrate with 200 guests until midnight on weekends and until 11 p.m. weeknights at the Cabrillo Pavilion Arts Center where you can enjoy dining and dancing at your wedding reception after you get married on the beach. Stroll down the sand surrounded by flowers, banners, tents, your friends and family into your beachfront wedding reception. Let us assist you with your plans for your unforgettable special event at the Cabrillo Pavilion Arts Center. This landmark Spanish building has sparkling ocean views up and down the coast. Santa Barbara weddings, receptions, parties and your other special occasions at the Cabrillo Pavilion Arts Center are affordable, beautiful and memorable.
History
Established in 1927.
The Cabrillo Pavilion Arts Center rose above the rubble of the 1925 earthquake that leveled Santa Barbara, a favorite American Riviera. Its romantic European and early Californian architecture was designed by Roland Sauter and Keith Locard. The Tuscan colonnade along the bathhouse, red tile roof and white stucco walls framing a bank of ocean-view windows heralded the new Santa Barbara. Financed by philanthropist David Gray, Sr., this seashore venue and bathhouse became a community icon for locals and visitors to celebrate special occasions including weddings, the arts, dances and athletic events. Since 1927 when the City of Santa Barbara took over the Cabrillo Pavilion Arts Center, it has gone through many transitions and returned full circle to David Gray's vision: a classic seaside oasis where people come to enjoy life and celebrate its cherished moments. Listen to the music of weddings, anniversaries, bat mitzvahs, and birthdays playing here everyday above the harbor.