Looking for something unique or different and FUN for your upcoming Corporate Event?
Try Silent Disco Corporate Event DJs Santa Barbara
Scott Topper DJ Productions is a Santa Barbara local DJ Entertainment company and can create the most fun silent disco for your corporate clients. A silent disco or silent dance party is an event where people dance to music listened to on wireless headphones rather than using a speaker system. Music is broadcast via a radio transmitter with the signal being picked up by wireless headphone receivers worn by the participants. Those without the headphones hear no music, giving the effect of a room full of people dancing to nothing.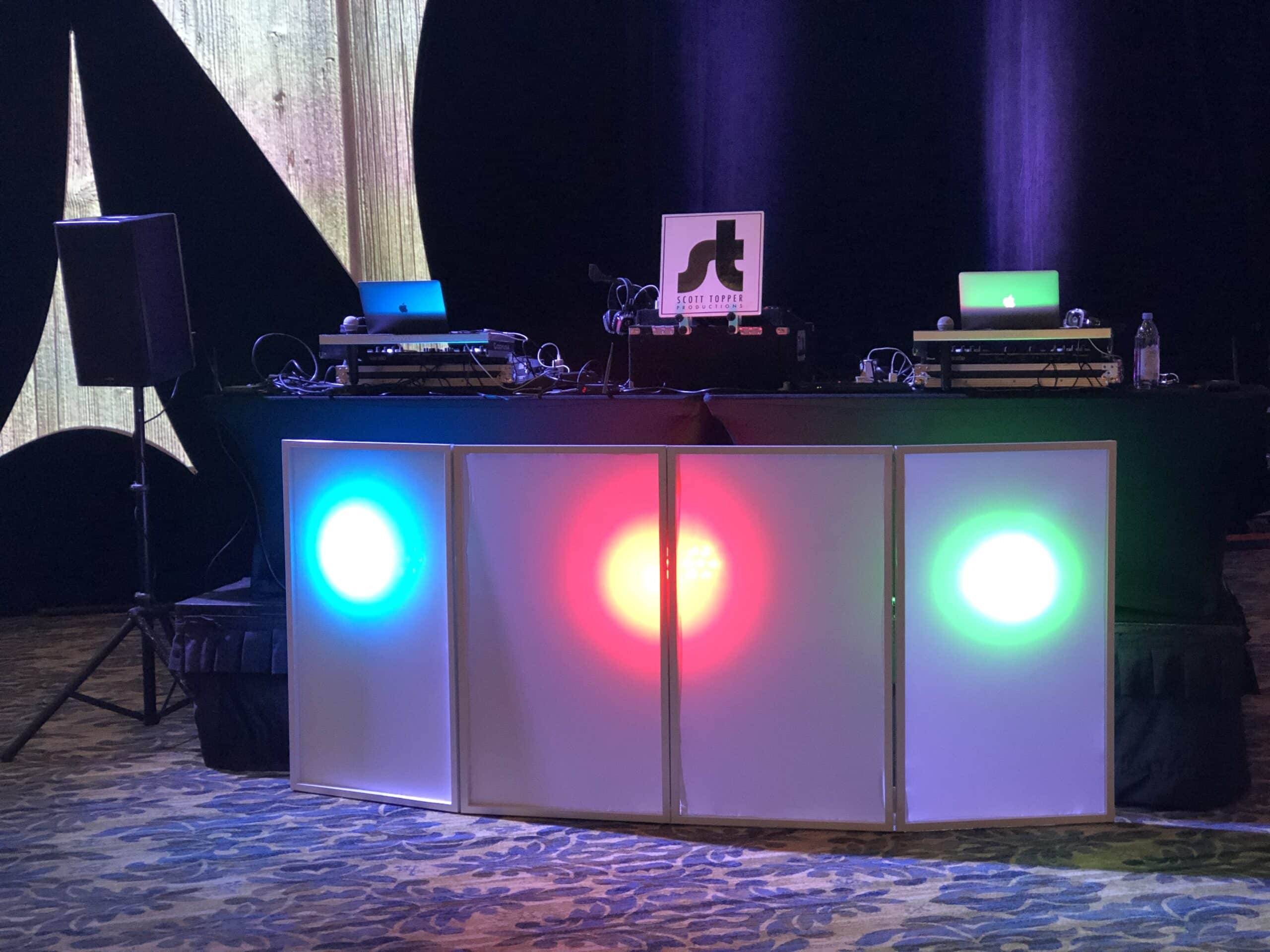 You can now have one, two, or three channels of different genres with three separate DJs broadcasting on the headphones at the same time. Silent discos are popular at Santa Barbara Corporate Event Entertainment and music festivals as they allow dancing to continue past noise curfews. Similar events are "mobile clubbing" gatherings, where a group of people dance to the music on their personal headphones with Scott Topper DJ Productions playing the tunes and reading the crowd.
We are Silent Disco & Virtual Event DJs