What exactly is a silent disco Santa Barbara style?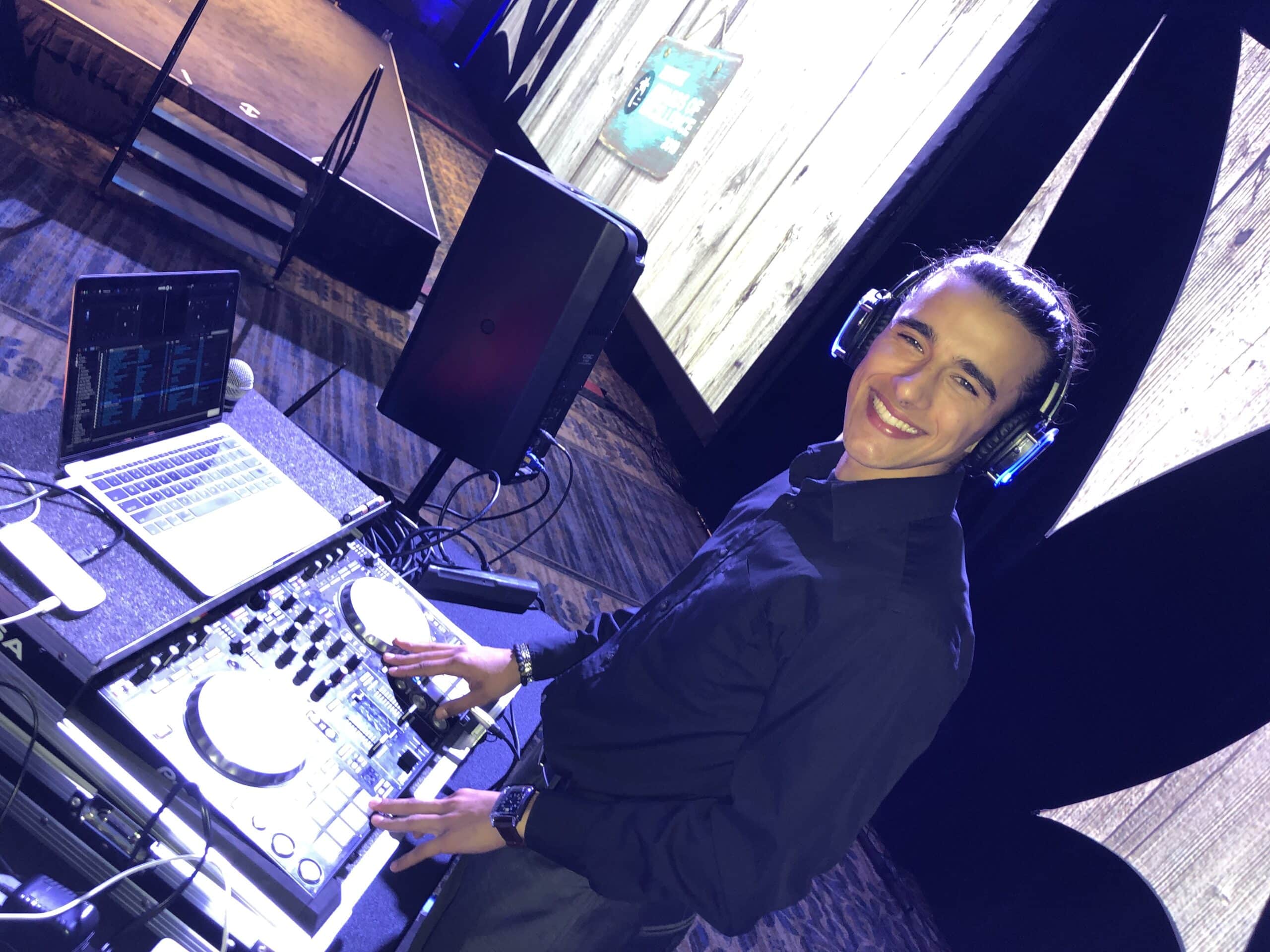 Silent disco is a unique way of experiencing live DJ music where party guests put on wireless headphones and a silent atmosphere instantly transforms into a high energy musical performance.
During a silent disco, participants are each given a set of headphones, which they can use to tune into one of two or three frequencies, each broadcasting a different set. This way, a group of people can be dancing together, but listening to entirely different music from one another. Our live deejays jockey for your listening pleasure and battle it out on the turntables.
Forget about noise curfews and sound ordinances and throw a silent disco dance party literally anywhere with Scott Topper DJ Productions
Your guests can enjoy music ranging from EDM to R&B to Latin or Top-40.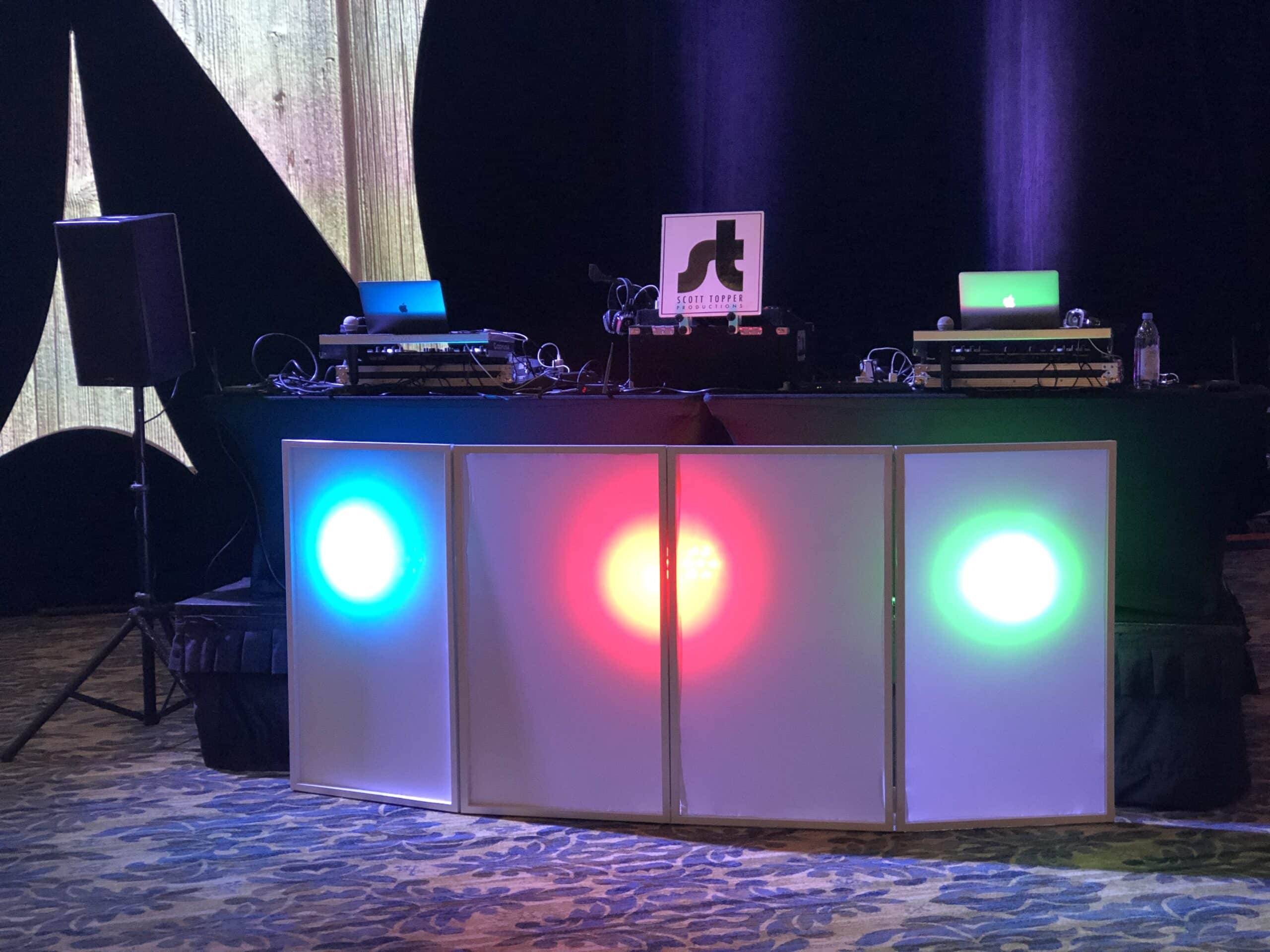 Great for Santa Barbara private events, Santa Barbara corporate events, and Santa Barbara Wedding silent disco after parties!
We are pioneers in the silent disco movement since 2012 helping event planners across the country create unforgettable silent disco experiences in Santa Barbara, San Luis Obispo, Montecito and Solvang every year. From large corporate events to intimate silent disco weddings, our versatile wireless headphone technology and our DJ team can be incorporated into any type of event such as conference networking parties, convention silent disco, and private events.
Silent Disco Parties Aren't Just For Fun, They Can Also Help With Social Anxiety.
According to the Anxiety and Depression Association of America, people with social anxiety experience an overwhelming fear of being judged, rejected, or negatively viewed within a social environment. Because silent disco is not a traditional party environment, it provides a comfortable alternative for some people who experience this condition. But by being able to focus on the music in your ears, instead of the people around you, those suffering from anxiety disorders can find refuge at these events.
If you've been feeling a little out of touch with your love of dancing, then a silent disco could be the perfect way to rekindle that flame. The individual wireless headphones make it easy to choose the most danceable music without worrying about what other people want to listen to or if dancing is appropriate. At a silent disco party, dancing is always the right move!
It's also great for beginners because there's no pressure to know all the latest moves. You can just relax and groove along with whatever song happens to be playing in your headphones at that moment. And if you're feeling daring, you can always try out some new steps on the dance floor. There's no need to worry about making a fool of yourself because everyone is on the same level.
The pros of having a silent disco at your wedding:
-Silent discos are a great way to keep your guests entertained and engaged
-They're perfect for weddings of all sizes – from small, intimate gatherings to large, lavish affairs
-Silent discos can be tailored to fit your specific needs and preference
-They're a fun, unique way to celebrate your wedding day
-They are accessible, giving all guests the opportunity to party without having to worry about how loud it will be for them
-Great for venues with noise limitations and curfews