Vintage Truck Rentals Santa Barbara
Santa Barbara Classic Truck Rentals
Vintage Classic Truck Rentals
All rentals are NOT Self Drive. Our Classic Truck Rentals come with a driver. You can use our classic truck for Display. Santa Barbara Photoshoots, Media & Corporate Use Vintage Truck Rentals in Santa Barbara.
1950 Ford 3/4 Ton Classic Pick Up Truck, "Old-Yella"
PHOTOSHOOT & MOVIE CLASSIC TRUCK RENTALS SANTA BARBARA
Vintage Wedding Transportation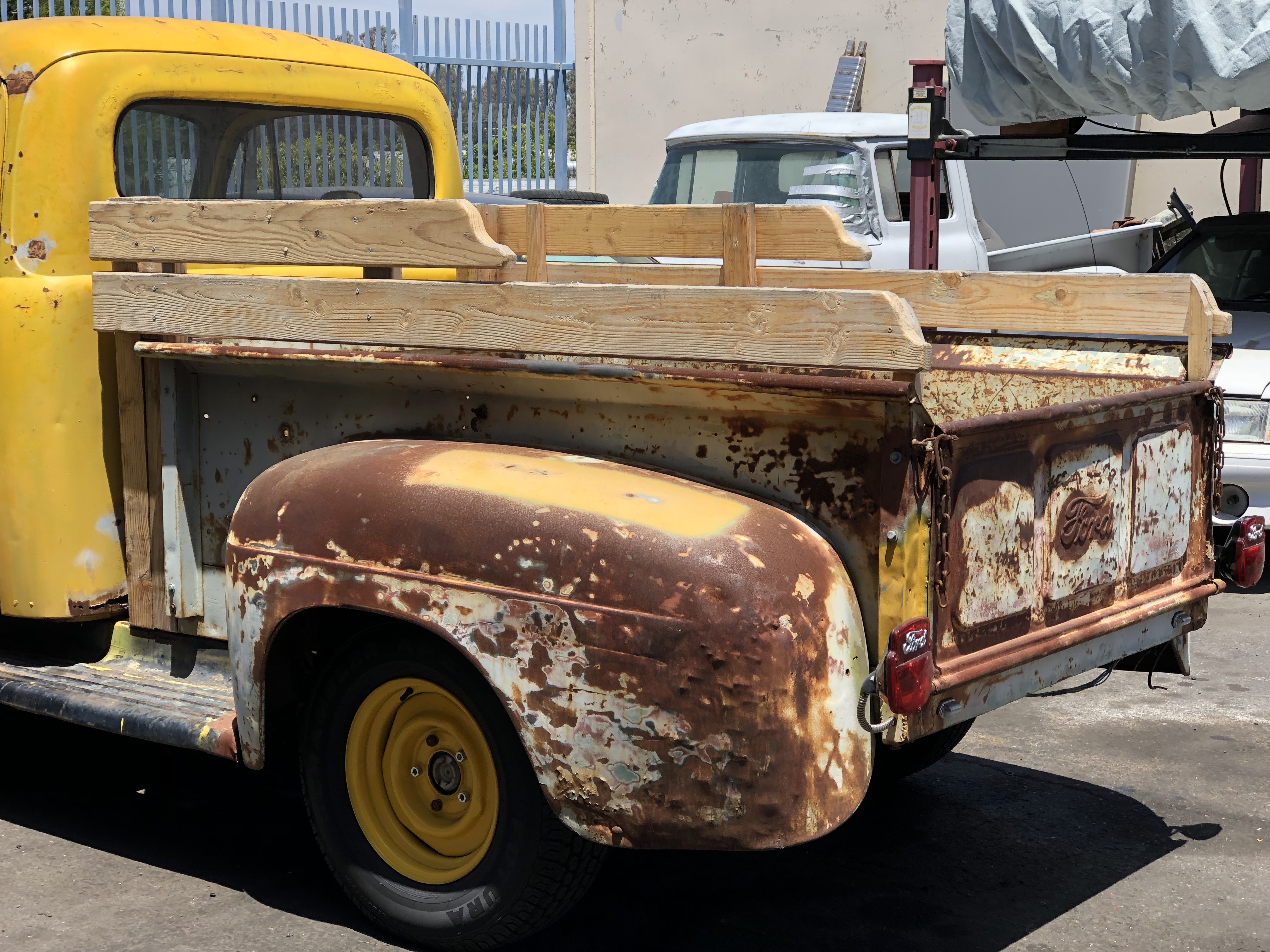 Reception & Bridal Shower Ideas in Santa Barbara

Great for Santa Barbara Engagement And Save The Date Photos

CALIFORNIA WEDDING & SPECIAL EVENTS CLASSIC TRUCK RENTALS
Truck Rental for Wedding Rehearsal Dinner
Hope Ranch Santa Barbara Vintage Rustic Patina Farm Truck Rentals
Rent a 1950 Yellow F2 Vintage Ford Patina Farm Truck in Santa Barbara
Rehearsal Dinner Decoration Farm Truck Rentals Montecito, CA
Great for Senior Class Pictures in Santa Barbara
Watch this video to see our Vintage Farm Truck

Rental of vintage and classic trucks for weddings and ceremonies. Rent a classic patina farm truck for your event and Wedding Photographer portraits. Scott Topper Productions in addition to DJ entertainment also rents fine collector vintage patina Santa Barbara trucks for your wedding day or special event.
Wedding Photos Vintage Truck Rentals

Having a Barn Wedding Reception? Rent our Yellow Patina Vintage 1950 Ford Pick Up truck.
Create beautiful memories and enjoy amazing photo-ops with your wedding photographer.
Almost fully booked for 2019! Now booking 2019.
Our Yellow Patina Vintage 1950 Ford Pick Up truck is just about booked for all of 2019 with very few dates remaining.
Saturday rental of the truck for 3 hours begins at $850.00
Please contact us with your date and location for availability. We drive the truck to your venue. Photo op truck only.
Great for vintage rentals, wedding rentals,Santa Barbara wedding truck rentals,vintage truck rentals,prop rentals,vintage truck rental!
This original American made patina 1950 F2 Ford yellow pick up truck was found on a farm in California and we rent it out for Santa Barbara rustic style farm weddings,Santa Ynez engagement photo sessions, and Montecito save your date photo shoots.