Virtual Emcee Event Host – Scott Topper
Online Male Event Host & Emcee (MC)
What is a Corporate virtual Emcee?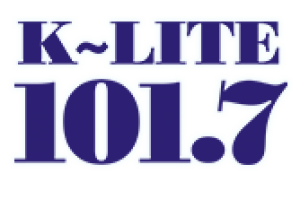 An online virtual emcee event host entertains, innovates, engages, and keeps your online corporate event flowing with enthusiasm, humor, and good will. Virtual Emcee Scott Topper is a three-time Emmy nominated TV show Host and in 2020 during the pandemic can be heard on the internet and radio airwaves on K-LITE 101.7 FM, and he virtually teaches an improv comedy Fun and Games online corporate global experience for Airbnb.


WATCH SCOTT HOST THE VIRTUAL AWARDS SHOW HERE:

Scott is a live event emcee and host with experience as Virtual Emcee, Virtual Event Host, Corporate Emcee, Male, Corporate Event Host, Awards Host, Corporate MC, Event MC, Conference Emcee, and webinar emcee.
As a virtual event emcee and broadcast host, Scott has been described by his corporate audiences as energetic, funny, engaging, inspiring, connecting, and interactive.
PROFESSIONAL VIRTUAL EMCEE HOST FOR ONLINE EVENTS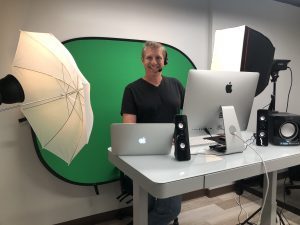 Scott is a professional and confident online corporate event emcee host and he recently hosted the "Women of the Valley Awards Show 2020" for the Solvang Chamber of Commerce based in the Santa Ynez valley. Scott also wrote and produced the 2020 County of Santa Barbara Commission for Women virtual "Women Service Awards 2020," a Zoom Webinar "Honoring five women." These productions can be seen on KEYT-TV, virtual channel 3, an ABC-affiliated television station licensed to Santa Barbara, California, United States and serving the Central Coast of California, COX 17 TV and COX 71 TV, and on social media including Facebook, YouTube, and Instagram.
Virtual event emcees host virtual programs for virtual events, online award gala celebrations, virtual teleconferences, online fundraisers, Zoom conferences, and virtual meetings.
Since 1993 Scott has been an on-camera TV host and season online spokesperson.
Music News with DJ Scott Topper from HypeCats Video & Ameravant on Vimeo.
Corporate communications is what Scott does best from his HYPECATS studio based in Santa Barbara, CA, just 90 minutes from Hollywood, CA.
Scott can produce and host your corporate Virtual events and Host Fun Online Improv Comedy Team-Building Activities.
If your team or employees or association members are working from home due to the quarantine consider having Scott host a virtual team-building improv comedy Fun and Games online experience.
Scott can teach everyone in your company how to perform improv comedy with lots of laughs and smiles that entertains and makes everyone feel good in these troubled times.

Improv Fun and Games with Scott Topper from HypeCats Video & Ameravant on Vimeo.
If you are planning an Online Conference, Zoom Webinar, or a Virtual Event, Scott can help you to produce or serve as your virtual Emcee Event Host, since most businesses, organizations, and companies are having online meetings and virtual corporate events.
ONLINE CORPORATE VIRTUAL EVENTS INCLUDE:
Online Improv Comedy Team Building Activities, Company Virtual Happy Hours, Online Company Events, Virtual Award Celebrations, Online Business Meetings, Virtual Conferences, Online Training, Virtual Webinars, Online Department Meetings, Virtual Sales Meetings, Online Conventions, and Virtual General Sessions.
BELOW ARE SOME OF OUR RECENT 2020 CLIENTS: