Santa Barbara Wedding DJs
Best Event DJ in Santa Barbara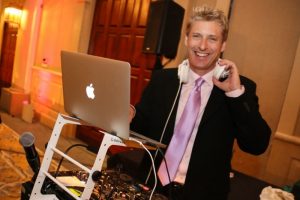 Scott Topper DJ Productions- Fun Dance Party DJs!
CLICK HERE FOR 2021 WEDDING DJ MUSIC PRICING AND AVAILABILITY NOW!
Set the Perfect Mood for Your Special Celebration
Scott Topper DJ Productions is a professional wedding DJ company based out of Santa Barbara, CA. This impressive team has over 25 years of experience in the wedding entertainment and music industries. With personalization acting as a primary pillar of their fun-loving services – couples are sure to enjoy a memorable experience with the help of this team.
Owner and lead DJ, Scott Topper, strives to elevate the mood in each and every room he performs for. Scott and his team love getting to know their clients ahead of their big day to gain a better understanding of their preferred style. As a three-time Emmy-nominated TV host, Scott knows how to interact and engage with his audience on a deeper level.
Scott can take you on an auditory tour of the world, with his vast international, genre-spanning repertoire. Whether you're seeking specialty Arabic, Caribbean, Latin, Flamenco, Klezmer music, or classic rock and pop hits – Scott has got the perfect tune lined up. Scott and his team can also provide teak dancefloors, action photo booths, lighting services, and audio-visual rentals in order to elegantly transform your big celebration.
Scott Topper offers couples an array of fun DJ services to spice up their celebration. You can choose from karaoke and silent disco packages, as well as a live percussionist to perform alongside your DJ. This dedicated DJ also provides couples with state-of-the-art audio-visual equipment for optimal sound quality.
DJs in Santa Barbara, CA
Santa Barbara djs, (Disc Jockeys) for weddings and special events.
wedding djs
Top #1 Best Wedding Dj in Santa Barbara, CA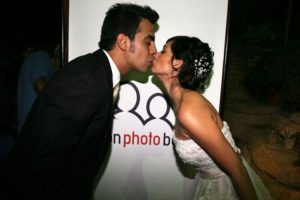 Music can really set the tone for your wedding day. That's why finding the right wedding DJ is such a big deal.
Scott Topper DJ Productions offers full-service, personalized, Wedding DJ Services in Santa Barbara, California.
We also provides DJ Services in Los Angeles, Solvang, Ventura, Santa Ynes, Westlake Village, Woodland Hills, and Simi Valley.
Cambria Wedding DJs, Los Olivos Wedding DJs, Los Alamos Wedding DJs, San Luis Obispo Wedding DJs, Solvang Wedding DJs, Santa Ynez Wine Country Wedding DJs, Gaviota Wedding DJs
Goleta Wedding DJs, Santa Barbara Wedding DJs, Montecito Wedding DJs, Ojai Wedding DJs, Ventura Wedding DJs. Oxnard Wedding DJs, Thousand Oaks Wedding DJs, Pasadena Wedding DJs, Los Angeles Wedding DJs, Anaheim Wedding DJs

Scott Topper DJ Productions- Fun Dance Party DJs! Reviews on The Knot.com
CLICK HERE FOR 2021 WEDDING DJ MUSIC PRICING AND AVAILABILITY NOW!
*****Reviewed On 10/31/2016 by Anna A
DJ Scott Topper was so fun at our wedding! We're both half Jewish and decided to do a Hora, and I really appreciated that he walked the guests through the whole process since a lot of them are not Jewish and have maybe never been part of one before. It was a big hit! He also extended two hours beyond what we booked him for super last minute, and I'm so glad that we did that! He was great to work with.
*****Reviewed On 10/24/2019 by Matt D
Scott Topper was one of the best DJs and kept the party going all night long even when the hotel venue turned on the HEAT when it was 75 degrees outside. He brought down the tempo enough for people to get water or other beverages, grab a breather, then get back out on the dance floor. From the minute we walked through the door to the minute we left everyone had a great time. He was proactive on getting everything lined up perfectly. If you're not hiring Scott Topper then you're making a mistake.
*****Reviewed On 4/26/2018 by Keti L
We couldn't have asked for better DJ and the Announcer! We are very happy with the whole communication before the wedding and how he had us entertained during the wedding at La Cumbre Country Club in April, 2018. Thank you Scott! You acceded our expectation!
*****Reviewed On 2/01/2018 by Taylor R
Scott Topper is the best Santa Barbara DJ I know in town! I always turn to him for all my DJ entertainment needs. Last time he brought a full DJ lighting system that totally transformed the ambiance of my event, and I was amazed at his professionalism, compared to others I have used in the past. He has a team of professional DJ's that know how to read the crowd and really AMP UP the energy in the room!
CLICK HERE FOR 2021 WEDDING DJ MUSIC PRICING AND AVAILABILITY NOW!