American English Male Voice Over Artist Scott Topper
Hiring a professional American English male voice actor for your project is quick and easy. Voice over artist Scott Topper is 100% vetted and probably the best you'll find online! CLICK HERE to get a quote on your project today!
Need a male english speaking Voiceover Expert?
Scott Topper offers Amazing Voice Over Services.
Learn more about our professional male American English voice-over services here:
Listen to Scott's 2022 voice recordings 2:00 into the below video:

CLICK THIS LINK to hear Scott's character animation voices for Democracy vs. Sustainability by University of Bern, flashMOOCs – Interactive Educational Videos
Step into the shoes of a small town's Mayor and work your way up to the federal office. Make sustainable decisions for the benefit of the citizens. Should a food waste app be mandatory or voluntary? Should the majority of voters out rule the minorities? Are political processes even compatible with sustainability? This you will learn in our gamification video.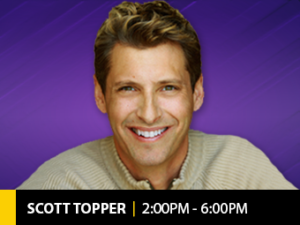 Create Narration With Human Pitch & Emphasis.
A Professional American English Male Voice Over Service (Native). A professional English voiceover recording.
Worry-free voice-over Services Safe Data & Secure Transactions.
Affordable Voice Over Services. Hire Scott Topper voice actor expert services today and get your voice over project done remotely online within 24hr.
Add authenticity to your audio or video.
Professional voiceovers in accent-neutral American English. Top-notch voice talent, quality US English voice overs, professional studio in Santa Barbara, CA.
The Best Voice-Over Artist is Here. Get the Perfect Voice-Over, Fast & Easy! Need to Produce a Voice Over, Exactly How You Dreamed It? 24H Delivery.
Scott Topper's voice is friendly, conversational, believable, confident, smooth, guy next door, authoritative, animated, sincere, corporate, professional, relatable, sophisticated, informative, and educational.
Gender: Male
Purpose: TV, Video Narration, Characters, Animation, Radio Broadcast
Language: English
Accent: English – American
Age Range: Middle Aged
Tone: Authoritative, Casual, Corporate, Dramatic, Energetic
So what is a male voice-over? Male voice over is a production technique that involves inserting a voice artist's voice over an audiovisual project. The goal is to help communicate the message of the content more effectively and increase engagement with its audience. Voice overs are widely used in marketing, advertising, e-learning, video games, movies, or TV shows.
A voice artist like Scott Topper is a person who uses their voice to narrate, impersonate a character, or market products or services for different purposes. Voice over artists are well known for possessing acting skills and the well-defined vocal ability to deliver the best voice overs. They usually produce radio commercials, TV commercials, animated movies, dubbing, podcasts, audiobooks, e-learning, and more.
Fast, Affordable, World-Class Male English Speaking Voice Talent
Scott Topper is a World-Class voice actor. Scott produces high quality audio production for TV & radio spots, pre-roll ads, phone on-hold messages/IVR, industrial narration, political ads, corporate training, web based training, E-learning, PA System recordings, or anything that requires a voiceover talent. We can also add quality sound effects, music, etc.
CLICK HERE to Listen to Scott on the radio and live-streaming Monday through Saturday, 2-6PM PST on K-LITE 101.7FM.