Corporate Improv Training Online
Learn to improvise by learning agreement, commitment, spontaneity & listening.
Improv corporate training to improve listening, teamwork and communication to become stronger leaders. Online training options for the new normal.
Your virtual team will learn the tools and techniques of improv in a fun and safe online session environment experience.
Do you like the hit TV show "Whose Line Is It Anyway?" Then you will LOVE Scott's LIVE corporate team improv session!
Scott's Online Improv Experiences are are Live and Interactive. Book Online. Book Live, Online Improv Classes, Taught by Expert Host Scott Topper with verified Reviews.
Learn the Fundamentals of Improv!
Virtual improv Classes hosted by Improv Expert Scott Topper
CLICK HERE FOR IMPROV CLASS ONLINE INFO NOW!
We provide team building activities for work groups to develop your team's ability to be open and perform better at work. Virtual Improv for team building.
We are here to help you thrive in a challenging virtual work environment.
Find out in this webinar learn how Improv training prepares people to perform their best under a variety of conditions.
Improv Fun & Games with an Emmy TV-Host
Improv for corporate team building workshop.
Improv Class Online offers a virtual event for your remote teams.
Scott's Improv Class Online is great for the following:
Online Improv Events, Online Company Events, Fun Virtual Corporate Events, Improv for Team Building, Improv Games for team building, Corporate Training and Development, Business Improvisations, LEADERSHIP WORKSHOPS AND COMMUNICATION SKILLS TRAINING, Virtual Instructor-Led improv training, virtual improv training programs, corporate improv training sessions, online improv workshops for businesses, INTRODUCTION TO IMPROV, TEAM BUILDING WORKSHOP, virtual learning entertainment, CORPORATE IMPROV TRAINING, improv for corporations, Improv Workshops for Businesses, Effective communication, listening and team work skills, corporate team building, corporate team training.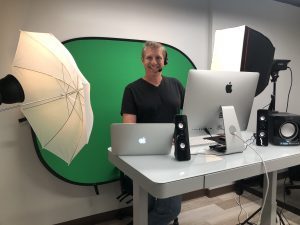 Combat video conference fatigue and help your teams thrive right now in a virtual work environment!
Covid-friendly online improv training for businesses.
Your remote team will learn effective collaboration to unlock performance anxiety.
CLICK HERE FOR IMPROV CLASS ONLINE INFO NOW!
When you learn improv with Scott Topper your team will build trust and relationships while playing improv games, experience communication at a very high level, learn how to listen and work with others, develop self-confidence, increase leadership skills, and learn how to think quick under pressure.
Companies Are Searching For Ways To Speed Up Skills Development. Scott Topper Has the Solution. Explore How Scott Can Help Your People Develop Essential Soft Skills.
Providing connection & the best improv online with corporate improv classes great for beginners with a virtual improv class!
Improv Class Online is offering online improv workshops for businesses of any size. Scott offers Improv corporate training to improve teamwork and communication.
Experiment with the concepts that inspire the way we lead our work and people. Learn more about our customized leadership development workshops and learning experiences.
CLICK HERE FOR IMPROV CLASS ONLINE INFO NOW!
Business Improvisations helps to cultivate leadership and communication skills for your business team through corporate team building games and improv. Move your business-critical initiatives forward now.
Experience better business performance with Scott's improv virtual learning program. Scott will help you and your teams develop new, relevant skills associated with key business challenges that come from working virtually.
Our team can help organize a memorable virtual improv company gathering on Zoom. Enjoy a custom and unique team building event with improv expert Scott Topper. Call today.