A fun, lively, behind-the-scenes special event talk show is coming to COX 17 TV!
Party Time TV with Scott Topper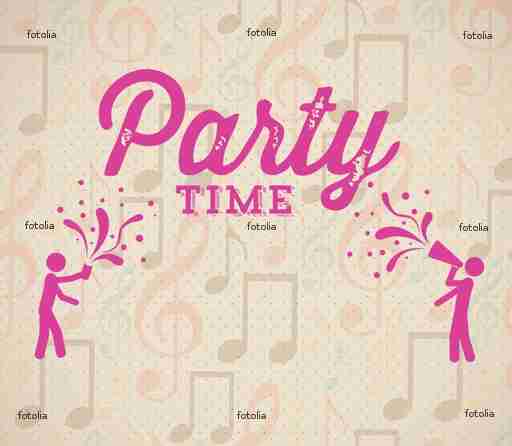 Each month Scott Topper interviews three event professionals as the panel of experts share their fun stories and experiences working in the glamorous multi-million dollar special event industry. Topics include hot trends, amazing event locations, planning tips, & Santa Ynez wine country destinations.
This is a 30 minute live in-studio interview program that airs 3X week on Cox Channel 17 (TVSB Voice), and streams live online at TVSB.TV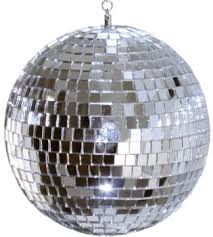 Our First of three February guests include:
Zohe Felici from Felici Events:
Zohe Felici's Italian blood flows through everything she does and her event-planning company is no exception. "I started the company, Italian-born, Italian-raised, born to entertain. That's the nature of being Italian," she says. I only seemed fitting to name the company after her Italian surname: Felici "we are happy" Events. With a background in five star five diamond luxury hotel and hospitality industry, Zohe Felici offers clients her extensive knowledge, impeccable taste, and unprecedented attention to detail. "There's nothing I enjoy more than exceeding my clients' expectations," Felici explains. "To me, that is success." And indeed her thorough preparation, communication skills, and organizational talent ensure that each aspect of every event—the location, décor, timing, menu, and ambiance—is indisputably perfect.
In 2001 she found her way to the California coast as a catering manager for Bacara Resort & Spa. It was here she realized she loved the special events industry, and more so the community of Santa Barbara. Knowing she would be living here for life, she moved into a position at an event planning company, and four years later knew it was time to master her craft in her own business.
Here's some of the Highlights:
How did Zohe become an event planner? – Born Italian
What is Zohe's favorite thing about events? – the relationships we create and foster, practice.
What sets Felici Events apart? Four Seasons background, white glove service, eye for detail, knowing how to read a crowd, understanding my client, intuition, experience, discriminating in team building.
What is in store for 2014? – Want to increase our DMC and destination wedding planning nationally and abroad and connect with clients.
About Felici Events:
Felici Events mostly serves as a base for event planning and out sources the details to other companies. "I get the caterer. I'm behind the design, the decor, musicians, that sort of thing." she said.
It is Felici's international experience that affords her the creative resources to take events to the next level. A citizen of the world, Felici has lived in seven countries and fluently speaks five languages . Her inspired global perspective and profound appreciation of diverse cultures lends exquisite color and texture to the celebrations she designs.
Felici Events is active in working with nonprofits, including Girls Inc. in Santa Barbara, the Breast Cancer Resource Center, the Jewish Federation of Santa Barbara, and The Santa Barbara Trust of Historic Preservation to name a few. Felici Events was behind developer Michael Towbes 80th birthday celebration, which benefited the Granada Theatre Capital Campaign. "We created a dinner theater experience for almost 700 people at the Fess Parker Doubletree Resort," she said. The experience included seven acts and performances.
The Felici Events team consists of an assistant, and a 4-6 person internship she successfully runs, mentoring sharp ladies in the area, from high school, City College and UCSB.
To find out more about Zohe Felici and Felici Events you can go to: www.felicievents.com
@zohfelici on twitter
Felici Events on Facebook and Instagram
or stop by the downtown location of Montecito Bank and Trust on the corner of State and Carrillo, this month, February, to see some of her work displayed and pick up information from the bank's Small Business of the Month feature / table.
Set Design by:

Bella Vista Designs, Inc.
805 966 9616 o
805 966 9626 f
www.bellavistadesigns.com
Like us on Facebook! www.facebook.com/bellavistasb
Follow us on twitter! @bellavistasb
Follow us on Instagram! @bellavistadesigns
Innovative lighting, decor, audio and visual for private, social and corporate functions.
Hair & Makeup Provided By:
Mira Bella Salon and Spa located in beautiful Santa Barbara, understands the importance of a stress- free life and the joy of feeling refreshed. Our Team has the reputation and the expertise necessary to help you feel relaxed and to maintain a beauty which encompasses both body and spirit.
Mira Bella Salon and Spa offers a full menu of specialized hair design, hair color treatments, keratin blow-out, hair extensions and an array of rejuvenating spa treatments. We also offer exclusive makeovers for your wedding day or special celebration. Our talented, professional and personable team is dedicated to pampering you to look and feel your vey best.
When you need to escape from your busy schedule and indulge yourself Mira Bella Salon and Spa is your destination!
1819 Cliff Dr, Santa Barbara, CA 93109
(805) 962-2887