Party Time with Scott Topper on COX 17 TV Season 3, Episode 3.
Tuesday, March 29th- Gentlemen's Lounge- think warm leather tones, Masterpiece Theater :), cigars and brandy Themed Episode
Set Design by Kerry Lee Dickey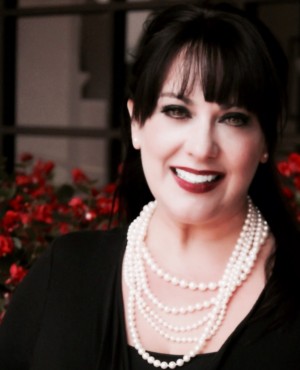 Founder and "Chief Innovator of Ideas Designed to Sparkle and Engage" Kerry Lee Dickey oversees two event businesses: Santa Barbara event planning business, Santa Barbara Wine Country Weddings & Events and Engaging Inspiration, a division dedicated to consulting with the wedding and hospitality industries.
A Certified Wedding Professional born and raised in Santa Barbara, CA, Ms. Dickey got her start in the events industry as a Special Events Planner for Nordstrom and later as a Director of Catering and Weddings for the hospitality industry. Over the last 15 years, she has planned over 600 weddings, 1,000 corporate events and trained and certified wedding professionals from all over the world including individuals from Hyatt, Sheraton, Ritz Carlton and more in a wedding certification training program she co-wrote and co-founded serving on retainer as the Vice President of Training and Marketing for the Academy of Special Event Professionals (ASEP). Ms. Dickey was also the exclusive corporate event planner for the original "Horse Whisperer" himself, Monty Roberts, for many years handling his international corporate event program and upscale clientele. She has been a featured speaker for entities ranging from ISES , NACE, HSMAI, Santa Barbara Event Professionals to the 14,000 person ARA Conference in Las Vegas, Nevada as well as a General Manager's Retreat for Crowne Plaza. Over the years, Ms. Dickey has evolved into a respected resource for the events community and is passionate about her business and service model, developed after the Nordstrom and Disney models she has studied so closely. Community, innovation, and service is essential to who she is.
In 2004, she created, produced and copyrighted an industry ground-breaking type of event: The Mobile Bridal Faire (Mobile Wedding Planning Experience – now sometimes called "the faux wedding" in the industry ) which earned her an exclusive category in the prestigious Grace Ormonde Wedding Style Magazine, media features as well as the attention of the Texas Board of Tourism, who was interested in pursuing Ms. Dickey's concept to further their destination wedding stream. Throughout the years, Ms. Dickey has continued to blaze new trails in the wedding and events industry, including Wine With a Wedding Planner, the Gentlemen's Lounge & Bootcamp, Jump on the Wedding Planning Bus , and most recently, a new concept for the 2016 Series of local TV show "Party Time with Scott Topper".
Holding a BA in Mass Communication as well as being published in magazines, newspapers, online publications and more Ms. Dickey is known for a unique "voice" and style in her writing that brings things to life and engages. She received training specific to social media, SEO and wedding marketing in her 13 years serving on retainer to national wedding brand name Beverly Clark Enterprises, LLC. and The Academy of Special Event Professionals (ASEP), as well as run her own successful event planning company based in Santa Barbara, CA.
After spending years noticing event colleagues were so busy working in the business, they did not have time to work on the business, Ms. Dickey saw a niche opportunity and swiftly jumped in to fill it. She also observed that few wedding businesses had resources who specialized in training staff in sales, marketing, business ethics & basics and customer service standards as it pertained to their unique industry. Many of her wedding and hospitality clients also were in need of someone to write their marketing materials for Websites, advertisements, BLOGS, social media and more and quickly reached out to Ms. Dickey. Her clientele includes companies such as an upscale Ty Warner-owned property, Four Diamond boutique inn, resort, award-winning caterers & rental companies and more. While her clientele ranges from multi-million dollar companies to sole proprietorships, her specialty and passion are the smaller, boutique wedding and event venues and businesses. Ms. Dickey offers custom wedding marketing and training solutions for wedding professionals designed by a wedding professional.
Family and balance is the number one priority in Ms. Dickey's life. She resides in Santa Barbara, CA, with her family, loves traveling, staying inspired, the performing arts and staying healthy through one of her greatest passions: dance (she is also a certified dance fitness instructor dancing six days a week).
Kerry Lee Dickey Questions:
How did you get in the events industry?
How long have you been doing this and do you have a geographic region specialty?
I heard you also do some marketing and consulting to the events industry – what is that all about?
You obviously love producing weddings and special events- but what are your top 2 loves about what you do?
(this will piggyback from the above question and dovetail into the next one)…
So, you love "inventing" and blazing new trails for the industry – can you give us some examples
(I will talk about some of my creations and lead into the Gentlemen's Lounge and Bootcamp, the theme of March show)
In an industry largely focused on the bride and women, what made you decide to throw some light/love to the gentlemen of the wedding?
What can attendees at the Gentlemen's Lounge and Bootcamp hope to experience?
Ursula O Neill
Catering Connection work and personal bio:
Catering Connection is chef-owned and operated by founder Ursula O'Neill. Ursula has built her company on the key values of integrity, honesty and hard work. These principles, combined with the level of personalized service extended to her clients, have secured a loyal following for Catering Connection, and a sterling reputation in the Santa Barbara area for over 20 years. Ursula's culinary career began in Ireland and London, where she worked the gamut from Pastry Chef to Chef de Cuisine. Her experience ranges from events for 3000 at exclusive London Park Lane hotels to preparing an intimate dinner for Ronald and Nancy Reagan and their guest Margaret Thatcher at the Reagan Ranch right here in Santa Barbara.
Our dedicated and highly creative team of employees are unrivaled in their knowledge of food and the processes of event production. From small gatherings of 10 to gala dinners of thousands, all of our events have a common thread: the overwhelming satisfaction of our clients. Our talented staff and brilliant chefs have earned Catering Connection the long-standing trust of a diverse set of clientele and maintained our reputation for quality food, unique design and unwavering attention to detail. When the Catering Connection team plans a catering event, the delicious menu and outstanding service remain in the guests' memories long after the celebration is over.
Questions
1. What is your background / training?
2. How / when did you get started in the catering business?
3. What type of events do you cater?
4. Do you specialize in any cuisine?
5. What additional services do you provide as a caterer?
6. What do you enjoy most about this business?
7. What questions should a client ask a caterer when planning a party?
Ursula O Neill
Catering Connection
512 Laguna Street, Suite A.
Santa Barbara, CA 93101
Office: 805-566-1822
Cell: 805-680-1144

Katie Schuette
KB Events Work Bio:
Katie has been honing her knowledge about the Santa Barbara Event Industry since 2005. Event planning has always been a part of Katie's life: from planning her little brother's 8th birthday party to being involved in momentous productions like Sean & Catherine's ABC Bachelor Wedding at Four Seasons Resort The Biltmore Santa Barbara in January of 2014. Her decade of local experience will provide you with a wealth of connections to knowledgeable vendors and premier venues, along with key insights to Santa Barbara and the surrounding areas.
Katie's organization and attention to detail are second to none. She has an intrinsic passion for people, and her goal for each event is to paint a personalized picture of the honored guest(s) to each attendee. Katie strives to ensure every celebration reflects her client's individual personality and style – which means no cookie cutter designs or formulas –but merely illustrating just who they are. Though she is skilled with any type of event, weddings are Katie's passion and specialty. She believes this special day should reflect the nuances of the couple and the love they share. That love and specialized character should be evident in every detail- and it is Katie's job to guarantee it is.
805-895-2030
Katie(at)KBeventsSB.com

Katie Schuette's Personal Bio:
I was born and raised in Seattle, Washington and will always carry the Pacific Northwest with me. Recycling, living near the water and rain will always be very important to me! I moved to Santa Barbara to attend Westmont College and never left!
Katie's Questions:
– What does the KB in KB Events stand for?
– How did you come up with your logo?
– What enticed you to become a part of the event industry?
– What is a nightmare wedding to you?
– How do you begin the planning process with your couples?
– What advice do you give every couple for their wedding day?
– Do couples really need a wedding coordinator?
Ventura Rental Party Center Furniture

SPARK Creative Events Draping & Lighting

Hair & Makeup by Mira Bella Salon & Spa

Name that Tune with Mitch Karno of Moneluv Band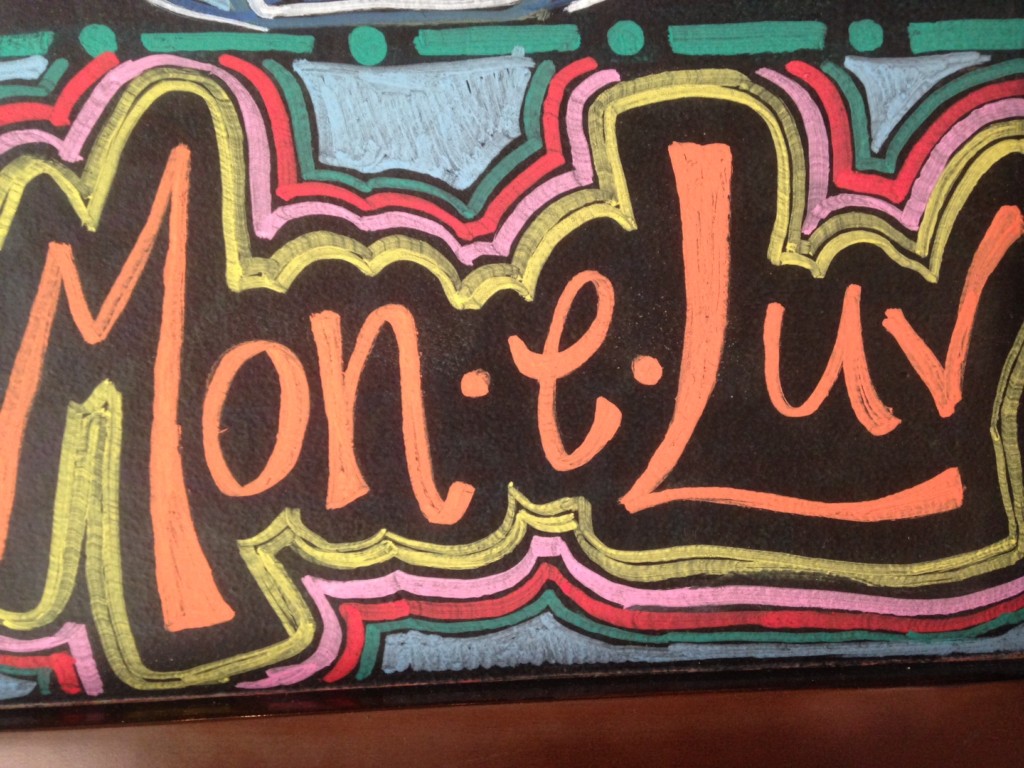 "Daydreaming Black & White" by Moneluv

Photography by Angelina of LaFemme Photography
Angelina Toporov


Angelina Toporov is an award winning published Santa Barbara professional photographer. She specializes in wedding photography, event photography, portrait photography, and lifestyle photography. Her style is photojournalistic with an editorial flair.
She loves photographing weddings and people in love. "We capture those brilliant moments of love, laughter, and excitement."
Special thanks to…


Victorian Vogue and The Costume Shoppe is Santa Barbara's only year round vintage and costume shop, featuring authentic period clothing and accessories for sale or rent. We specialize in one of a kind outfits for every decade between the 1880's and 1980's. We also carry vintage wedding gowns and formal wear for men and women.
The store carries thousands of costumes from cavemen to space men. We have an entire section for Renaissance and Medieval as well as for cowboys, pirates, Greek, Roman and Egyptian. Our ethnic selection covers the globe. Theme parties are a staple in town, such as Fiesta, flapper, Mardi Gras, Safari, Luau, and Murder Mystery. We carry Venetian masks as well as a full array of theatrical make-up, wigs and beards.
Our knowledgeable staff can put together a head to toe outfit that will give the most timid party guest confidence. To us, helping you to have fun is our idea of a good time!
DJ Scott Topper's Top 10 Most Requested Rock Dance Songs
10. "You Shook Me All Night Long" by AC/DC
9. "Old Time Rock & Roll" by Bob Segar
8. "Pour Some Sugar On Me" by Def Leppard
7. "What I Like About You" by The Romantics
6. "Black Betty" by Ram Jam
5. "Mony, Mony" by Billy Idol
4. "Walk This Way" by Aerosmith
3. "Paradise City" by Guns N' Roses
2. "Mustang Sally" by The Commitments
1. "Shout" by The Isley Brothers
Name That Tunes Prizes provided by:
The Daily Grind Coffee Shop Santa Barbara


Sunstone Vineyards, Winery & Villa and
Artiste Winery Los Olivos, CA
Imagine X massages for staff, crew and guests.