Seven Fatal Mistakes That You Absolutely Should Know When Hiring a Santa Barbara DJ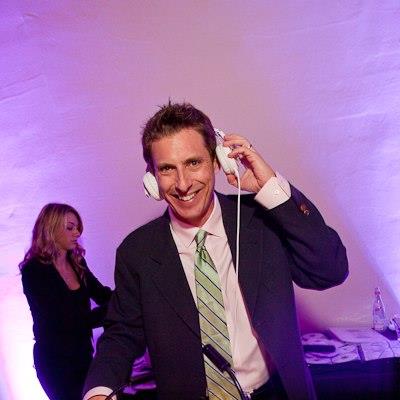 DJ Scott Topper has been in the DJ entertainment business for over a decade. We will help you to illuminate the pathway to making the right DJ entertainment decision for your Special Day.
This is a Wedding DJ Santa Barbara free information report for you. We will help to provide solutions for your dj decision problem of trying to find the best DJ entertainment music in Santa Barbara.
Feeling confused? Need more information as to making the right DJ entertainment decision? We will illuminate the pathway from feeling confused, overwhelmed, and not knowing what to do, to helping you to hire the right DJ for your dream Santa Barbara destination Wedding.
We will help you along the way with all the DJ music planning and music DJ timeline coordination for your big Santa Barbara Wedding Day!
A DJ can make or break any and every special event. Music sets the mood of the party and is key to making the event a success. That's why hiring a Professional Santa Barbara DJ is very important. Here are Seven Fatal Mistakes That You Absolutely Should Know When Hiring a Santa Barbara DJ so that your next event is terrific and fun!
MISTAKE #1: YOU HIRED A FRIEND OF THE GROOM WHO WAS IN A COLLEGE BAND AS YOUR DJ
Weddings have many announcements and traditions that require a professionally trained EMCEE-DJ to facilitate. Going with a cheap friend usually causes a timeline disaster.
Don't ruin your special day. Trust a paid professional DJ with over a decade of music planning experience. Otherwise expect awkward pauses and lots of dead air. We receive desperate last minute requests because the friend dropped out last minute due to stage fright and their rental gear did not work properly. A professional DJ will make all the announcements and set the entire atmosphere of your event.
MISTAKE #2: YOU HIRED A DJ BASED SOLELY ON THEIR PRICING
Did you know that within a week of the wedding reception, 80% of brides say they wish they had spent more of their wedding overall budget on the DJ entertainment at their wedding. There's an old saying you get what you pay for… Sure you can hire a college student perhaps for $200 and SAVE SOME MONEY, but you also have to hope he/she shows up, has the right dj gear, and knows how to read a crowd and play the right music at the right time. (Doubtful). Hiring a lower-quality DJ just because of the price will not give you peace of mind but rather create lots of undo and unwanted stress.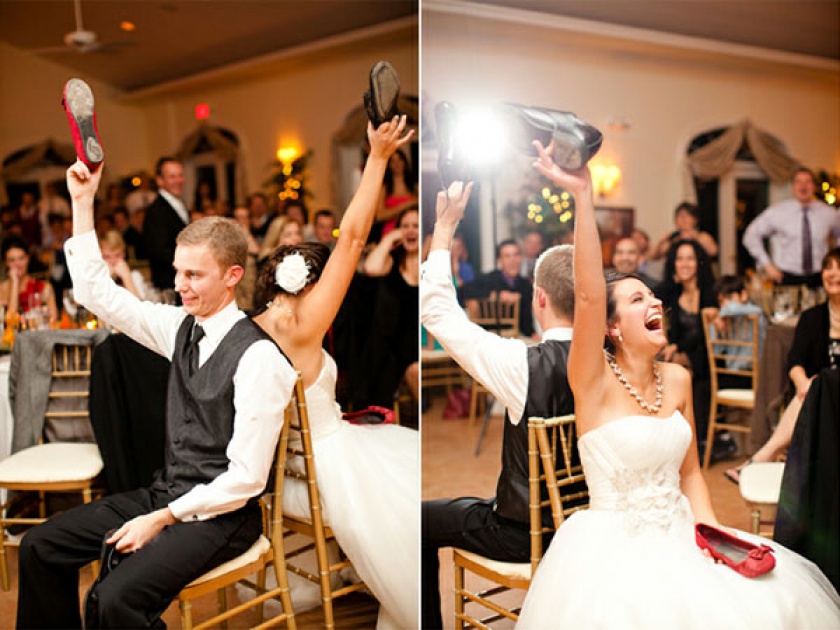 MISTAKE #3: YOU DIDN'T BOOK YOUR SANTA BARBARA DJ EARLY ENOUGH
When you search for a quality DJ on wedding and event websites you will see that everyone suggests booking your DJ months in advance to ensure availability. Planning ahead is key to securing a quality Santa Barbara DJ. If you book last minute, chances are a professional DJ will not be available.
MISTAKE #4: YOU DIDN'T CHECK WHICH EQUIPMENT WOULD BE PROVIDED BY YOUR DJ
When booking your Santa Barbara DJ be sure to find out what equipment they will be providing. Rentals include a Ceremony DJ System with a wireless lapel microphone for the officiant and a second wireless microphone on a stand for readers, Cocktail DJ Systems, Reception Dinner and Dancing DJ Systems with speakers, and a wireless microphone for speeches and toasts. We also have rentals for action photo booth, LED uplights, dancefloors, moving dance floor club-like lighting, silent disco, and a 1951 F2 Ford Farm Truck Prop.
MISTAKE #5: YOU DIDN'T EXPAND YOUR BUDGET FOR THE BEST PROFESSIONAL DJ
By paying the extra money to ensure successful DJ entertainment at your wedding you are creating peace of mind for yourself and you Fiance. You will need a DJ, emcee, and a timeline entertainment coordinator all in one so everything goes smoothly and your friends and family tell you how much fun they had dancing at your Wedding.
MISTAKE #6: YOU DID NOT READ OR LISTEN TO REVIEWS AND RECOMMENDATIONS
Be sure to read all the Santa Barbara DJ reviews and ask your venue for their preferred vendor list to ensure a quality dj who is fun, friendly, and knows how to pack a dance floor. A wedding is a unique event that require the skills and experience of a wedding specialist for a smooth, flawless ceremony and reception.
MISTAKE #7: YOU DID NOT WATCH THE DJ'S WEBSITE VIDEOS TO SEE IF THEY CAN ALSO EMCEE
Wedding DJ's do more than just play music. Your Santa Barbara wedding DJ is responsible for coordinating the timeline, orchestrating the introduction and flow of events, working with your other vendors, managing the guests, reading the crowd and making sure the right song is played at just the right time. Most club DJ's do not have Emcee training. They most likely are not familiar with the flow of events and how to prevent disasters when something goes awry. Do not place the outcome of your wedding in the hands of someone who doesn't "do" weddings for a living. To avoid an empty dance floor, you need to hire an experienced DJ/Emcee to play your requests and see what your guests are responding to so that the dj can keep the dance groove going all night long.