Party Time with Scott Topper on COX 17 TV Season 3, Episode 2.

Sumptuous Garden Themed Episode
Set Design by Kerry Lee Dickey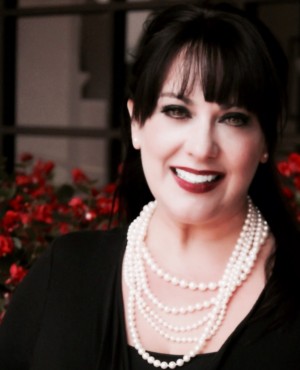 Heidi Whitcomb is a second generation co-owner of Ventura Rental Party Center Inc. at the helm of the business since the mid 1980's. Heidi's breadth of knowledge from an event rental perspective is immense having designed and coordinated thousands of events from intimate family gatherings to corporate events with 8000 guests in attendance. A firm believer in community involvement, Heidi and her team orchestrate many event projects on a monthly basis including the Relay for Life, Ojai Music Festival, Community Memorial Health Systems Benefactors Ball, National Charity League Fundraiser and the Casa Pacifica Food & Wine Festival along with several other non-profit events, corporate and private events.
A consistent force in the event rental industry for over thirty years, Heidi has been recognized from her peers with awards such as the National Association of Catering Executive 2008 Event Professional of the Year, Venue of the Year and Inspirational Member of the Year. In 2010 Heidi won Inspirational Member of the Year while capturing the coveted President's Award for 2013. This national award is bestowed upon selfless leaders and is awarded to only one outstanding member each year. Heidi has also obtained the Certified Event Rental Professional (CERP) designation through the American Rental Association furthering her industry and business knowledge collectively.
Heidi Whitcomb currently sits on the Community Memorial Healthcare Foundation Board, The Casa Pacifica Board and was a 2011 board member of the Libbey Bowl Restoration Committee.
Heidi and her husband Mike have been happily married for 31 years and reside in Somis, CA. They have raised three children who are now thriving young adults. When Heidi has free time she likes to garden, hike, travel and spend time at home with her husband and their animals including a bee hive and 14 chickens.


Ventura Rental Party Center Company Bio-

Ventura Rental Party Center is a locally owned and operated full service party and event rental corporation serving Ventura, Santa Barbara and West LA Counties as well as Santa Ynez for almost 30 years. We service the general public, charitable organizations, caterers and event and wedding coordinators with a wide array of event rentals including chairs, tables, canopies, umbrellas, heating ,flooring, lighting, tabletop rentals, and decor as well as a full line of catering rentals. We update and carefully maintain an extensive inventory to ensure that every event is unique and beautiful. We also enjoy traveling every year to the best trade shows in search of new and quality items to offer our customers.We strive to stay current on the latest design trends and offer design services on site and in our showroom with our team of talented designers.
Questions for Heidi Whitcomb/Ventura Rental Party Center
1.) What prompted you to get into the event rental business?
2.) Can you pinpoint a pivotal moment in your early business growth?
3.) What type of clients does Ventura Rental Party Center Service?
4.) Do you have any specialty clients and if so, what type of services do you provide them?
5.) How do you and your team forecast the future of the event rental industry year to year?
6.) As the managing owner of a successful business, where do you draw inspiration from? What interests do you pursue in your free time?
Lani Ballonoff
President & Chief Designer, SPARK Creative Events
President, International Special Events Society Ventura-Santa Barbara Chapter

Lani Ballonoff started producing events at an age when most kids were just learning algebra. A California native, Lani's passion for art and technology led him to the theatre to design lighting, sound and sets. After spending ten years working in the theatre and completing his business degree at UCSB, Lani founded LBPS Events in 2006. The company combined his fascination with creating illuminated worlds and his considerable technological know-how. Lani is currently the owner of SPARK Creative Events (formerly LBPS Events) which serves clients ranging from large universities, corporations and non-profit organizations to event planners and brides. Lani prides himself on excellent customer service paired with unique custom realization of each client's vision. He leads an exceptional and ever-growing team that is raising the bar for event production throughout the central and south coast. Lani is also the proud president of the Ventura-Santa Barbara chapter of the International Special Event Society. Lani currently resides in Santa Barbara with his wife, three cats and dog.
Lani Ballonoff, President & Chief Designer, SPARK Creative Events Questions:
1) How did you get into the event industry?
2) What is your favorite part about working in the event industry?
3) Do you just do weddings? What other type of events do you do?
4) What is the one of the most memorable events you've ever worked on and why?
5) What inspires you?
6) You recently got married! How the heck did you decide which direction to go, knowing you could do whatever you want?
7) What's one of the biggest oversights in events?
8) Is it just you at SPARK, or do you have other people that help?
9) What's the most rewarding part of your job?
Jessica Miller – Event Manager
SBB Gourmet Catering
Jessica joined SBB Gourmet Catering in Fall, 2010. She is a quintessential and experienced pro in the catering field, having quickly established this reputation since joining the company with our clients, professional event planners, vendors, and venue managers. Jessica's attention to minutiae details inherent with any event, event budgets, creativity, and congenial personality make her an absolute joy to work with. She oversees all of our operations and event staff and will work with you closely from day one in the planning of the event carrying through to the final day ensuring that you and your guests have a flawless and memorable experience. Jessica is a native of our Central Coast community but left for a brief period to attain her degree in Culinary Arts at The Culinary Institute of America in Hyde Park, New York. Following graduation she worked as a catering cook at Abigail Kirsch, an established and large catering firm in Tarrytown, New York and was Banquet Supervisor at the Poughkeepsie Grand Hotel. She returned to California in 2007, working as Sous Chef at the Black Cat Bistro in Cambria, California and Special Events Coordinator at the Carlton Hotel in Atascadero.
About SBB Gourmet Catering
SBB Gourmet Catering is known for a winning combination of delicious food, beautiful food presentation, and truly professional service staff.
SBB stands for Santa Barbara Barbeque. SBB Gourmet Catering started as Santa Barbara Barbecue in 2004, and has progressively offered more elegant menu offerings while keeping in touch with our humble BBQ roots. Our chefs prepare some of the best Santa Maria style tri tip on the central coast and our grilled chicken has been known to win over even the most demanding client.
The current owners, Sidney and David Raney, purchased Santa Barbara Barbeque, changed its name and broadened the company's offerings and service in 2006.
The quality of our food is directly linked to the quality of the ingredients we use. Everything that SBB Gourmet Catering serves is made by us, from scratch, with the best ingredients we can source.
In addition to the wonderful food and attentive service that we provide for every event, our clients have unlimited access to their event manager in the days and months, leading up to their event. Our event managers help organize and coordinate rentals, and suggest other experienced event professionals, visit event locations, coordinate with wedding and event planners, and create a methodical service scenario that will ensure our team will be in sync and organized from set up to breakdown.

Questions for Jessica Miller
1. How long have you been with SBB Gourmet Catering?
2. How did you get started in this industry?
3. What sets SBB Gourmet Catering apart and what do they do best?
4. Where do you draw inspiration for new menu items?
5. What foods excite you the most?
6. What is the most challenging thing that you do?
7. What is the most rewarding thing you do?
Ventura Rental Party Center Furniture

SPARK Creative Events Draping & Lighting

Hair & Makeup by Mira Bella Salon & Spa

Name that Tune with Mitch Karno of Moneluv Band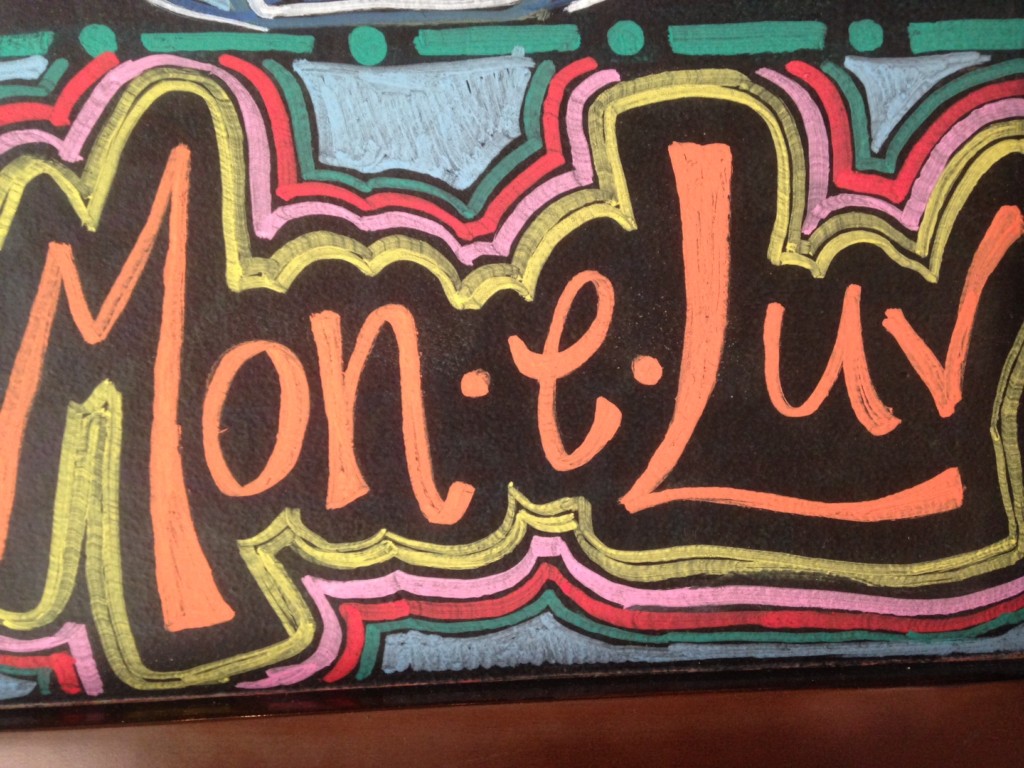 Flowers by Coco Rose Floral Design

Photography by Angelina of LaFemme Photography
Angelina Toporov


Angelina Toporov is an award winning published Santa Barbara professional photographer. She specializes in wedding photography, event photography, portrait photography, and lifestyle photography. Her style is photojournalistic with an editorial flair.
She loves photographing weddings and people in love. "We capture those brilliant moments of love, laughter, and excitement."
DJ Scott Topper's Top 10 Most Requested Latin Dance Party Songs
10. "Lloraras" by Oscar de Leon
9. "Vivir Mi Vida" by Marc Anthony
8. "Darte Un Beso" by Prince Royce
7. "A Dios Le Pido" by Juanes
6. "Rabiosa" by Shakira
5. "Bailando" by Enrique Iglesias
4. "Matador" by Los Fabulosos Cadillacs
3. "La Vida Es Un Carnaval" by Celia Cruz
2. "Danza Kuduro ft. Lucenzo" by Don Omar
1. "Suavemente" by Elvis Crespo
Voodoo Lounge Halloween Dance Party with DJ Scott Topper and Felici Events Video:

Name That Tunes Prizes provided by:
Caribbean Coffee Company


Sunstone Vineyards, Winery & Villa and
Artiste Winery Los Olivos, CA