Posted On: Thursday, Sep 25, 2014 11:12 AM
Special thanks to:
JessyLynn Perkins
DIGITAL MARKETING MANAGER
Visit Santa Barbara
500 E. Montecito Street, Santa Barbara, CA 93103
Romantic and whimsical, the Santa Barbara South Coast is home to some of the most beautiful weddings a bride and groom could wish for. Breathtaking landscapes, a Mediterranean climate year round that makes wedding planning a breeze, and sunsets that will make your heart skip a beat. These are just some of the contributions to the beauty of a Santa Barbara wedding. However, the real reason of their beauty is within the love that is shared and expressed, time and time again.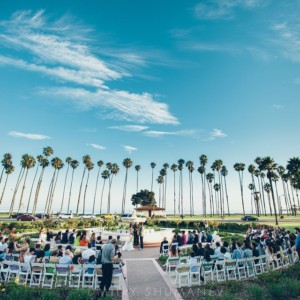 Image by Instagram Fan @dmitry_shumanev
One way to express your wedding love is through the traditional father and daughter dance. There is nothing quite like it, or as special. Since Santa Barbara is home to countless weddings each year, we've reached out to one of our wedding experts, DJ Scott Topper, and he's provided us with a list of the top 10 most requested songs for this beloved father and daughter dance in SB.
10. Daughters- John Mayer
9. Dance with my Father – Luther Vandross
8. I Loved Her First – Heartland
7. Daughter – Loudon Wainwright
6. Just Fishin' – Trace Adkins
5. Walk with You – Edwin McCain
4. My Little Girl – Tim McGraw
3. My Girl – The Temptations
2. Butterfly Kisses – Bob Carlisle
1. My Wish – Rascal Flatts
Think we missed a song? Tell us in the comments below!