University Club Riviera Mansion Santa Barbara Wedding DJs
Check out our Purple LED uplights at The Riviera Mansion below:

We love DJ'ing Weddings at The University Club of Santa Barbara, also known to insiders and area residents as The Riviera Mansion. The historic house and surrounding gardens of the Mansion estate invites you to be a part of its Santa Barbara event tradition. Built in 1880, the Mansion's stately charm and resplendence make it the premiere destination for weddings on the American Riviera.
Check out our Amber LED uplights at The University Club of Santa Barbara: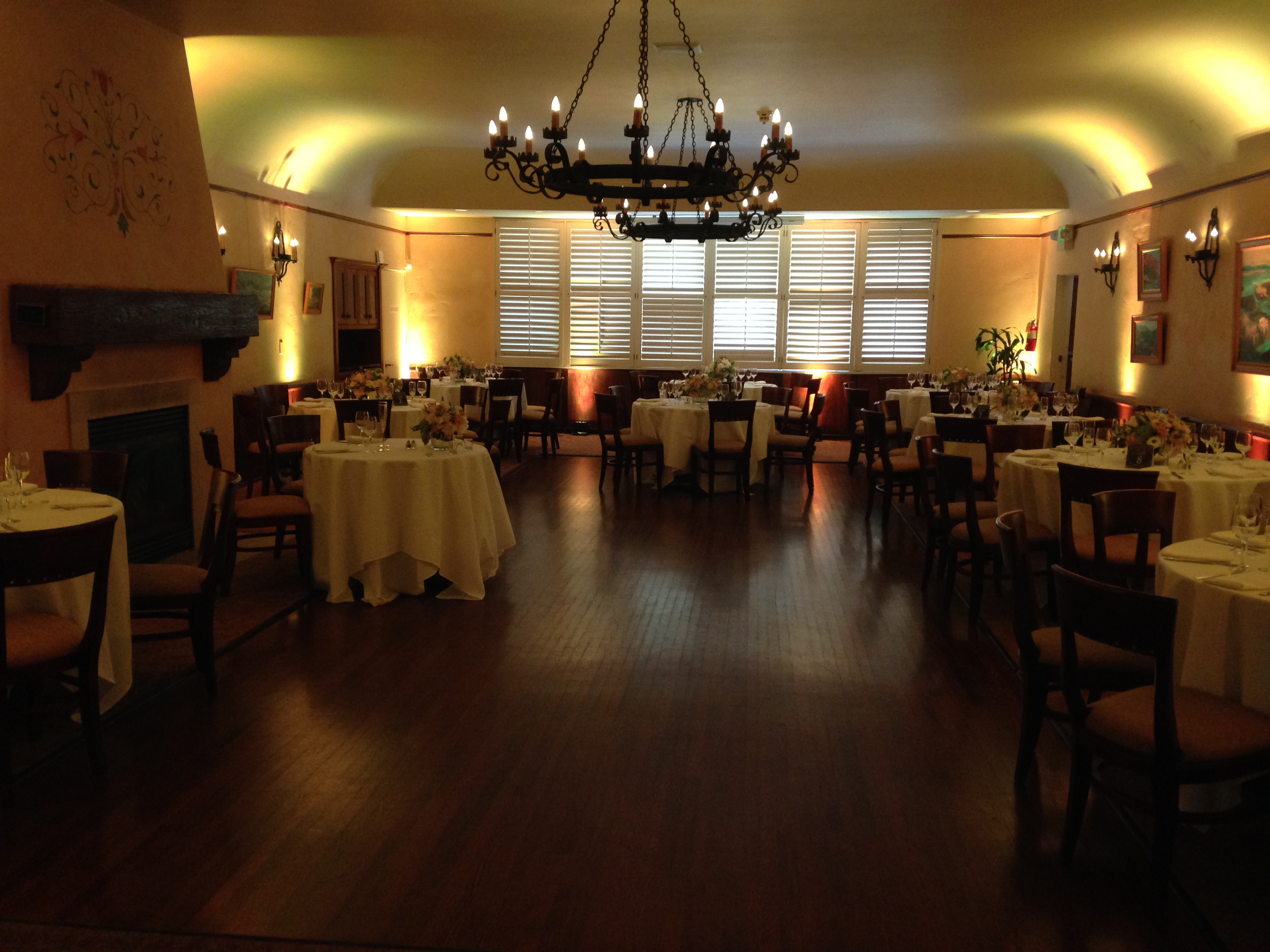 Located conveniently in the heart of downtown Santa Barbara, California, it's exquisite and historic ambiance throughout and central location makes it a highly sought after event and wedding venue. Members and invited guests can enjoy the fine cuisine and private dining experiences, with easy and complimentary on-site parking and indoor as well as outdoor dining options among other Mansion amenities. The Riviera Mansion is the best kept secret for those seeking an extraordinary backdrop for their event!
They take great pride in making every event a memorable and exquisite one. From start to finish, as a guest client of ours, we make sure every detail is in place for your special day and you are able to experience the exceptional level of service and personal care that goes into the planning of your event. As a full service wedding venue location, we take care of all food, beverage, staffing, bar, setup and breakdown. You will be able to focus on other more important details, saving time and money in the process of planning your wedding event.
They welcome you to set up a time to tour the Mansion and meet together to review the vision of your perfect day. In fact, you may just fall in love with The Riviera Mansion and decide to host several events here including your Rehearsal Dinner, Wedding Ceremony & Reception and Next Day Brunch. Every event is designed individually with a whole-host of complimentary inclusions to draw upon. We look forward to working with you in making your event a successful and memorable one that you and your guests will cherish for a lifetime.