Virtual Halloween Costume Contest and Dance Party 10-30 CADA Fundraiser 2020
Win over $5,000 in Prizes!
With Santa Barbara DJ Scott Topper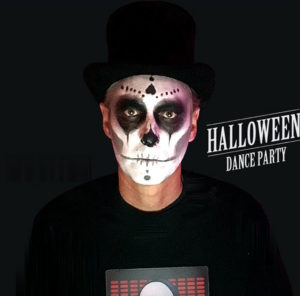 SANTA BARBARA'S VIRTUAL HALLOWEEN COSTUME CONTEST!
THIS IS A FREE, LIVE, ALL AGES ONLINE WEBCAST FUNDRAISER HALLOWEEN SPECIAL SHOW! YOU MUST REGISTER AT HYPECATS.COM TO ENTER!
Friday, October 30, 2020 from 7:00 pm to 8:30 pm
Special Thanks to Shawn Baugher for creating and editing the BELOW video:

Virtual Haunted Halloween Costume Contest and Dance Party from HypeCats Video & Ameravant on Vimeo.
1st 500 registrations are eligible to compete in the costume contest.
CLICK HERE TO REGISTER NOW!
Ready for a scary good time? Join Santa Barbara HypeCats virtual haunted Halloween costume dance party Friday, October 30th 2020 from 7:00 pm to 8:30 pm. Hosted by KLITE 101.7's morning radio hosts, Gary Fruin & Catherine Remak, with Live DJ tunes from Scott Topper.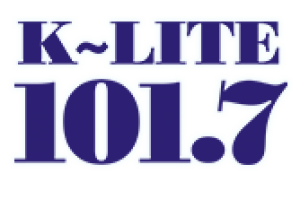 Watch Celebrity Virtual Halloween Contest Judge John Palminteri LIVE!

This fundraiser event is FREE and open to all ages and supports CADA's Mentor Program. Please learn more about CADA or make a donation, click here.
You MUST register at HYPECATS.COM to enter for your chance to be in the contest, to win over $5,000 in spooky prizes. See you there!
THE VIRTUAL PARTY SCHEDULE:
Welcome and Haunted Halloween Trivia
Q & A with Fun Prizes
Spooky Zoom Background Decoration Contest
Haunted house
Graveyard
Pumpkin patch
Foggy forest
Full moon
Hotel hallway from "The Shining"
Disembodied hands
Zombie wasteland
Prizes awarded to the most amusing, creative, or interesting entry.
Special Virtual La Boheme Dancers performing "Thriller"
Virtual Costume Contest
No overly revealing garments or excessive gore please! Virtual costume ideas:
Disney characters
Movie monsters
Anything but humans
Classic commercials
Guests from the future
Prizes for funniest costume, scariest costume, most creative costume, and most detailed costume.
Monster Mash Dance Contest with DJ Scott Topper
FUN Virtual Halloween Party 2020
Contests and activities include Haunted Halloween Trivia, Spooky Background Decoration Contest, a special virtual dance performance by La Boheme dancers performing "Thriller!," Best Costume Contest, and a Monster Mash Dance Contest with DJ Scott Topper.
Produced by HYPECATS.COM and Hosted by K LITE 101.7 FM's morning show team Gary & Catherine and KLITE's afternoon drive personality Scott Topper. Celebrity judges include John Palminteri of KEYT Newschannel 3, Tracy Beard from the Solvang Chamber of Commerce, and Hallie Avolio from Latitude 34 Technologies.
This virtual Halloween party is 90 minutes long, and facilitated over HYPECATS.COM Virtual Studio and Zoom.
Halloween Sponsors 2020
Over $5,000 in prizes!
VIRTUAL HALLOWEEN EVENT DETAILS
Lightscapes by SPARK Creative Group
Title Sponsor
$1,500 custom-designed outdoor lighting package.
Matilija Pure Water Systems
$650.00 Retail Value. Full Reverse Osmosis Drinking Water System.
Underground Hair Artists
$200+ of professional salon products and hair cut.
Gary and Catherine Morning Radio KLITE 101.7
Virtual Halloween Hosts, Gary and Catherine from KLITE 101.7 radio
KEYT Channel 3
Daily News Updates, Weather Forecast, Breaking News and Weather.
Rincon Broadcasting
$140 in food and car wash Certificates
Scott Topper DJ Productions – Santa Barbara Live DJ's and Emcees
Virtual Halloween Live DJ and HypeCats Co-Producer
Next Adventure Tour and Tasting 805
$400.00 Gift Card Valid For Either 6 Hours Of Private Transportation For Up To 13 People Or A Wine Tour Or 2.
Santa Barbara Dental Spa
$550 Zoom Teeth Whitening Certificate.
Santa Barbara Women's Self Defense
$300.00 Certificate for a Private Group Self Defense Class (up to 6 People) – Two Hours.
Pacific Crest Hotel at East Beach
$155 Win a Staycation at Pacific Crest Hotel
Uncorked Wine Tasting & Kitchen
$80 Dinner For Two And A Bottle Of Wine. (2 winners $160)
Opal Restaurant and Bar
Two $50 Gift Certificates
Chase Restaurant Bar and Grill
$100 Gift Certificate And Join Us For Spacious State Street Patio Dining.
OKU Asian Restaurant
$100 Lunch or Dinner Gift Card. We are proud to be serving Asian-inspired cuisine that everyone around the table will love!
Madeleine's Headshot Photography
$200.00 Headshot Photography Session.
Santa Barbara Gift Baskets
$45.00 Gift Virtual Happy Hour Red Wine
$45.00 Gift Virtual Happy Hour White Wine
$45 Gift Virtual Happy Hour Champagne Box
ACT Installs
$200.00 towards a Home Automation Installation.
Captain Jacks Tours
$100.00 Gift Wine Tour Certificate
Bluebird Services
$100.00 Towards Window Cleaning
Ian's Tire & Auto Repair
$150 Gift Card for oil change, tire rotation & mechanic services.
The Daily Grind
$50 Gift Card given away at the Virtual Halloween Costume Contest and Dance Party.